Sprintax at NAFSA 2016 Regional Conferences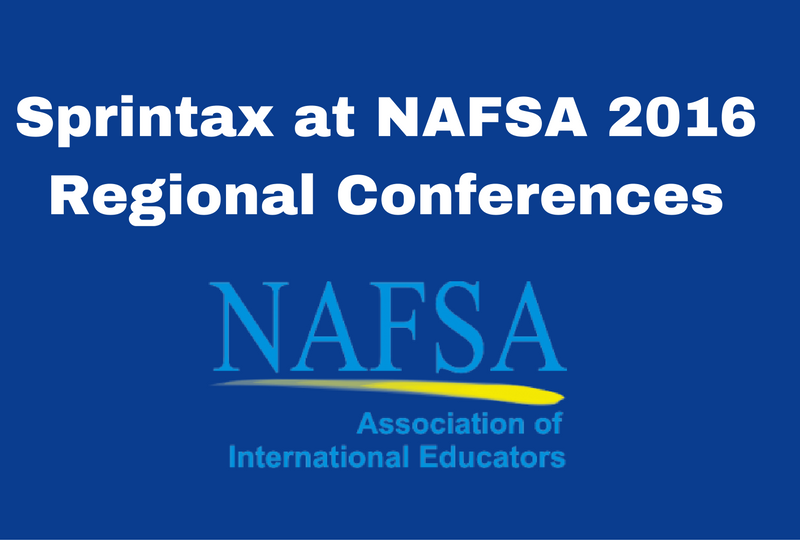 Following the national conference earlier in the year, the 11 NAFSA regions held their conferences in late October and early November. These events are excellent opportunities for those involved in international education and exchange to network with experts and business partners and stay current with the latest trends.

Sprintax were delighted to attend again and meet many of our partners and colleagues. We were represented by Jennifer Gallagher in Alaska, Wisconsin, California and Indiana and Enda Kelleher in Rhode Island, New York, New Mexico, Louisiana and Pennsylvania.
Enda and Jennifer had statistics from the 57,000 students and scholars who prepared their taxes with us and were glad to offer advice and information to anyone who stopped by their booths.
Sprintax Competition
This year, we continued our tradition of giving away prizes at NAFSA. Enda and Jennifer ran a draw for a Bluetooth speaker for all of those who stopped by to chat with them.
The lucky winner from the conference in New Orleans was Joy Werka from University of West Alabama, while Kelly Hughes from Towson University got the prize at NAFSA Philadelphia. Congratulations Joy and Kelly!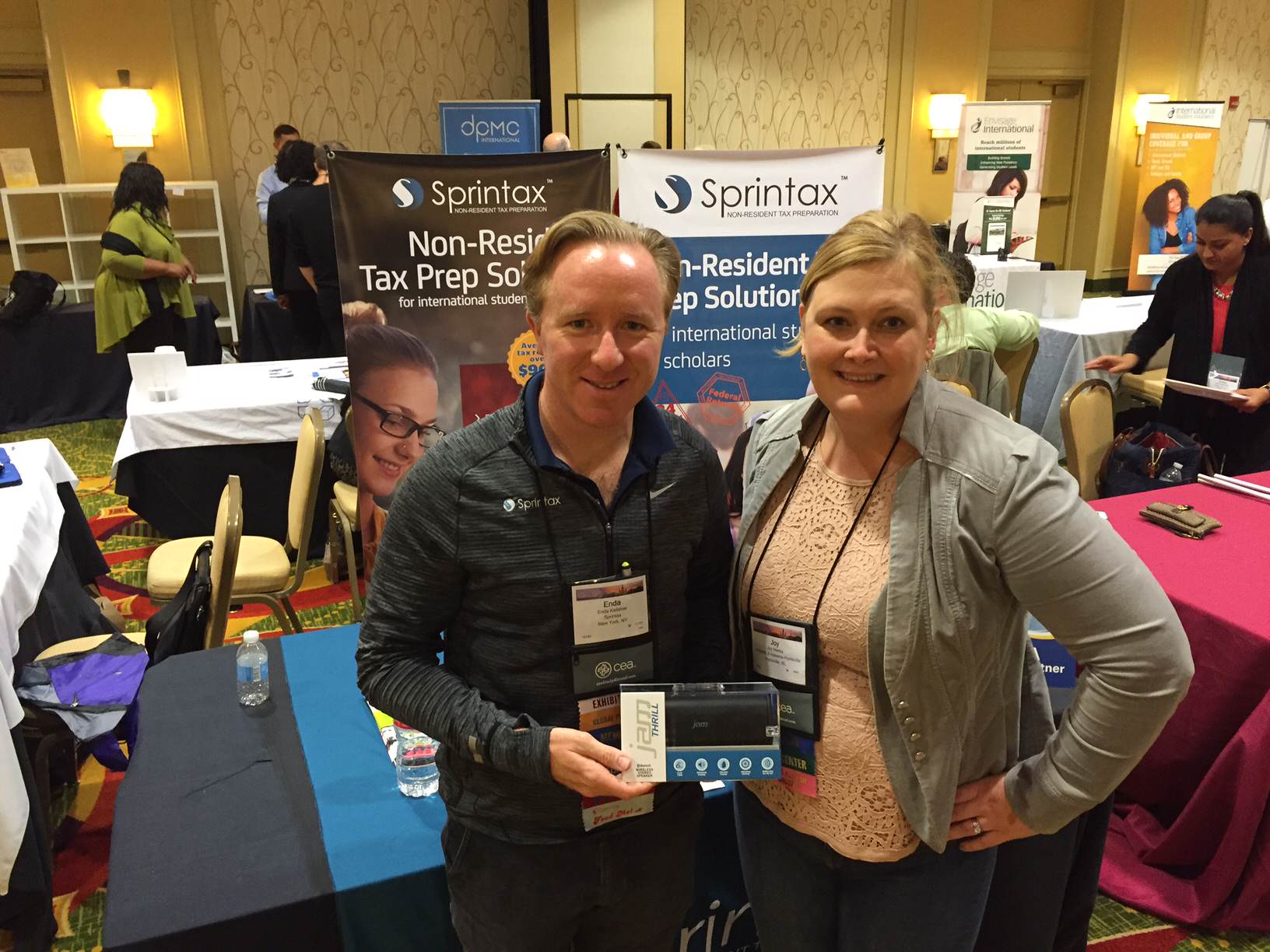 Enda from Sprintax team and Joy from University of West Alabama
We were thrilled to be part of the NAFSA regional conferences and we'd like to thank all participants for the wonderful experience! NAFSA is helping to shape the future of education and we look forward to attending more events.
Sprintax can make things much easier for you. Check out my blog posts and feel free to ask me any questions.