Sprintax at NAFSA 2016 Annual Conference & Expo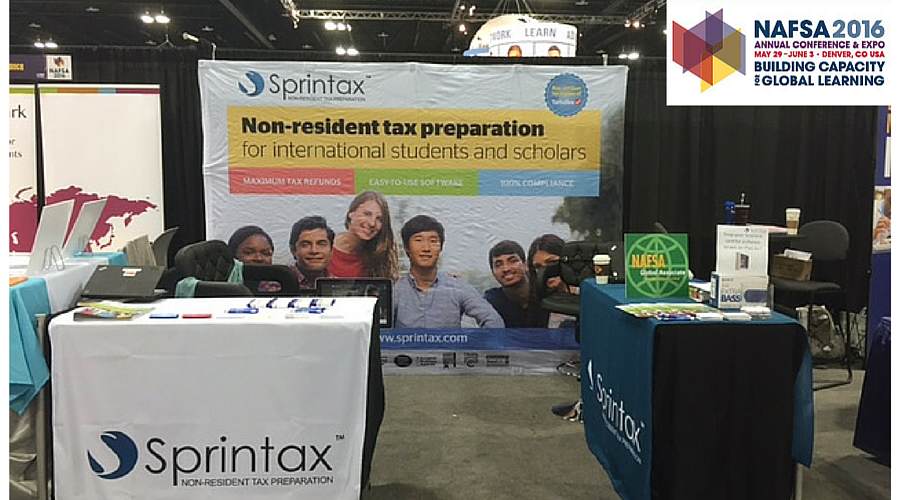 This year the team at Sprintax continued our tradition and attended the annual NAFSA (Association of International Educators) Conference.
This year the annual conference & expo took place in Denver and again confirmed its status as the largest international educational conference in the world, gathering attendees from over 100 countries.
More than 400 institutions and 10,000 international educational professionals from across the globe joined the conference for the chance to exchange ideas, network, and explore the trends that are shaping the future of education.

We had an incredible opportunity to meet many of our partners and discuss new strategies on working together in the 2016 tax season.
We also paved our way to exciting new collaborations with leading US institutions and schools. The whole team are looking forward to working together to help even more international students and scholars with their US tax affairs.
Sprintax Competition
We love giving away prizes so we ran an exclusive iPad competition for all of those who stopped by our booth for a chat with Enda and Jennifer.
The lucky winner was Kathy Gallentine – International Student Advisor at Central Washington University. Congratulations Kathy!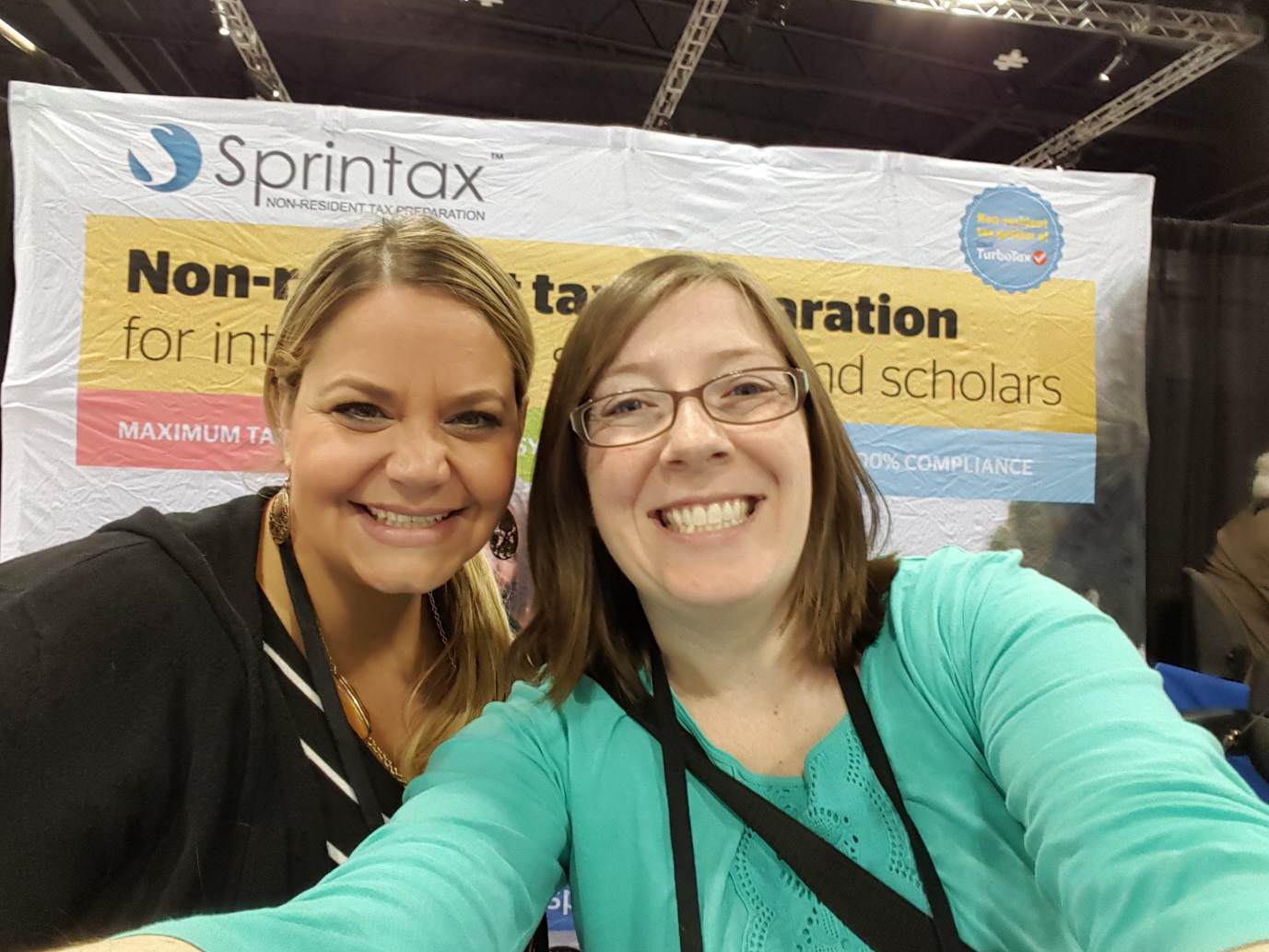 Jennifer from Sprintax team and Kathy from Central Washington University
We'd like to thank all NAFSA participants for the great experience at the NAFSA 2016 Annual Conference and Expo!
Looking forward to seeing you at the NAFSA Regionals!
Sprintax can make things much easier for you. Check out my blog posts and feel free to ask me any questions.