5 Things I wish I had known before I studied in the US!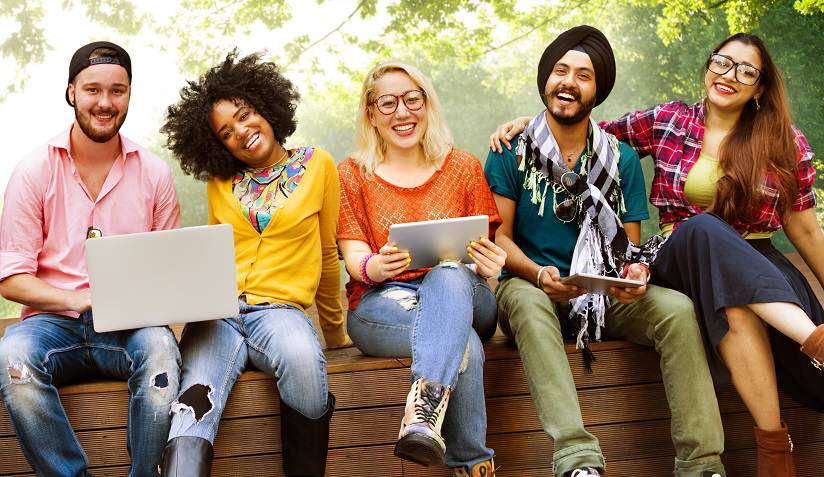 Here are some tips to help you settle into your new college as an international student.

Did you know that the US attracts approximately 1,000,000 international students to its colleges and universities (of which there are more than 4000!) every year?
That is a lot of students!
But when you consider the standard of a university in America – Princeton, Yale, and Harvard, to name a tiny few – it's very easy to see why the US is so incredibly popular with international students.
And away from campus, America is an exciting destination where students can visit new cities, explore the spectacular scenery and enjoy endless opportunities for invaluable life experiences
So there are countless benefits to studying in the US.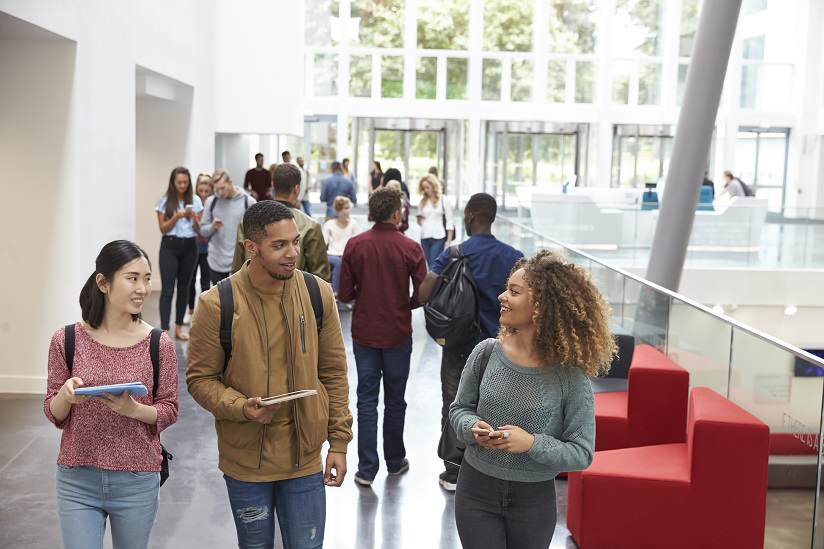 But moving to a new country is always a big deal. And, exciting as America is, it can be hard to settle in and find your feet at your new college, especially if you don't know anyone when you arrive.
With that in mind, here are 5 Things I wish I had known before I studied in the US. These tips should help you to hit the ground running when you arrive in the US.
1) Don't worry! Meeting people is easy
If you're not confident in your level of English, or you don't know anyone in your college or course, you may find the prospect of starting college in the US to be daunting.
It's completely understandable.
But as daunting as it may be, the best way to meet new people and make friends is to throw yourself into as many activities and events as you can.
The first thing that you should do is to attend freshman orientation. This is a great chance to get to know your fellow classmates and learn more about upcoming activities that will be taking place on campus.
Many universities have a 'Student Activities Centre' where you can join sports, clubs, societies, and even student government! You've always wanted to go into politics, right? Maybe not!
Or perhaps consider joining a fraternity or sorority. This is another great way to make new friends and ensure that you have an active social life during your time in America.
Lastly, if you're still feeling nervous about your move, don't worry. Plenty of other international students will be feeling the same way. Talk to them!
2) Class participation counts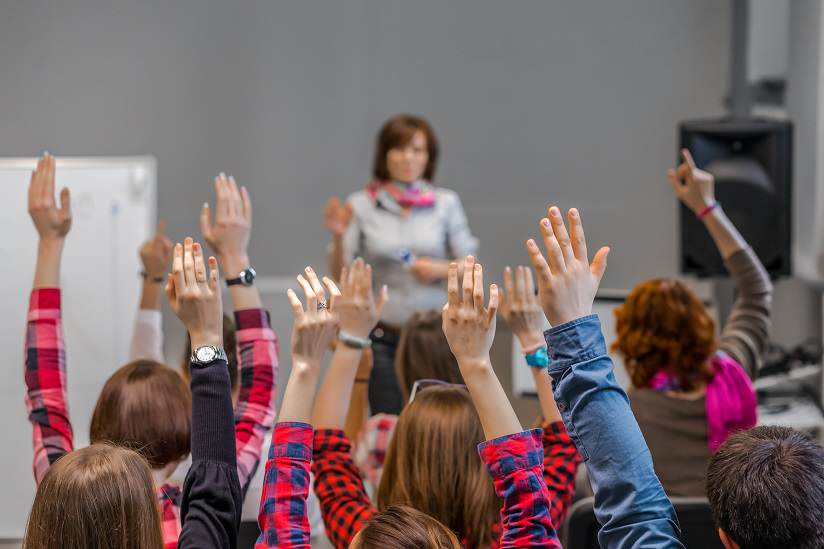 Aside from making friends, you're in the US to study, right? So it's useful to know that there are a few differences in the American approach to education then what you may be used to at home.
For starters, class participation really matters.
'So I have to talk in class, in front of all of those people?' Yep, I'm afraid so!
You might be used to a more passive approach to education. But in the US, the discussion between professors and students plays a big role in college courses, and class participation is often a factor in deciding final grades.
It might take you a semester or two to feel comfortable enough to really get involved in discussions and debates. But the sooner you do, the better.
If your English isn't as strong as you would like it to be, why not spend time before class practicing some of the phrases or points you'd like to make on the topic? And remember, as an international student, you may have a different perspective on a particular topic than your American peers which will make it easier for you to add something new and interesting to a debate.
3) Opening a bank account takes time. But it needs to be done
If you're studying in the US then you're going to need a bank account – especially if you plan to work part-time, pay bills or keep savings.
Setting up a bank account can take some time, as there a number of steps to complete. So it's a good idea to start this process soon after you arrive in the US.
The first thing to do is shop around.
Most banks will charge a fee for their services. This will usually be around $12 per month for a basic checking account (for everyday expenses and daily withdrawals), but this will vary depending on the bank. Some banks offer student checking accounts which may offer more favorable terms. By doing a bit of research, you'll be able to find the right bank for your needs.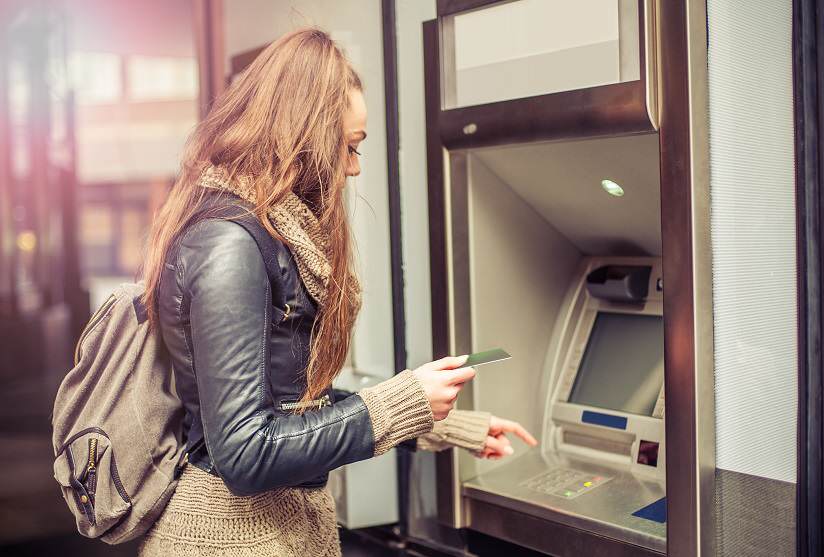 There are some documents that you are going to need in order to open a bank account. These include:
• A current passport
• Proof of address (e.g., utility bill, apartment contract).
• College address (e.g., enrolment verification letter).
• Social security number (SIN) or Individual Taxpayer Identification Number (ITIN)
Some banks may also ask for additional documentation:
• I-94 card
• I-20, DS-2019, or I-797 approval notice
• Another form of identification, such as a foreign driver's license or credit card
• Form W-8 BEN if you're not eligible for an SSN or ITIN
Finally, the last step is to make a deposit in order to activate the account.
4) If you are looking for a job, start your search closer to home
It's common for students to look to earn some income to supplement their time in America.
But instead of handing out resumes at local shopping malls, why not investigate if you can find a job on campus?
Examples of on-campus work include teaching assistant, research assistant, library student worker, etc. and many universities advertise available positions on their websites. Here you will also find an outline of the minimum requirements that students will need to satisfy in order to be eligible for a position.
If you are on an F-1 visa and looking for work while you study in the US, it's vital to keep the conditions of your visa in mind.
• You can work up to 20 hours per week during a semester
• You can work full-time on campus during holidays and vacation periods if you intend to register for the next academic semester
Also, you may be used to applying for jobs at home with your CV. But when you're on the job hunt in the US, it's good to understand the difference between CVs and Resumes.
A CV is a detailed document with information on your achievements, experience and any other accomplishments like awards, qualifications and personal achievements.
Meanwhile, a Resume is a short summary (generally around one page in length) of your professional experience and education and, in the US, it is substantially shorter than a CV.
US employers mostly prefer to receive applications that are in the Resume format. CVs are mostly used in academic circles and the medical profession.
5) Yes! You have to pay tax and file a tax return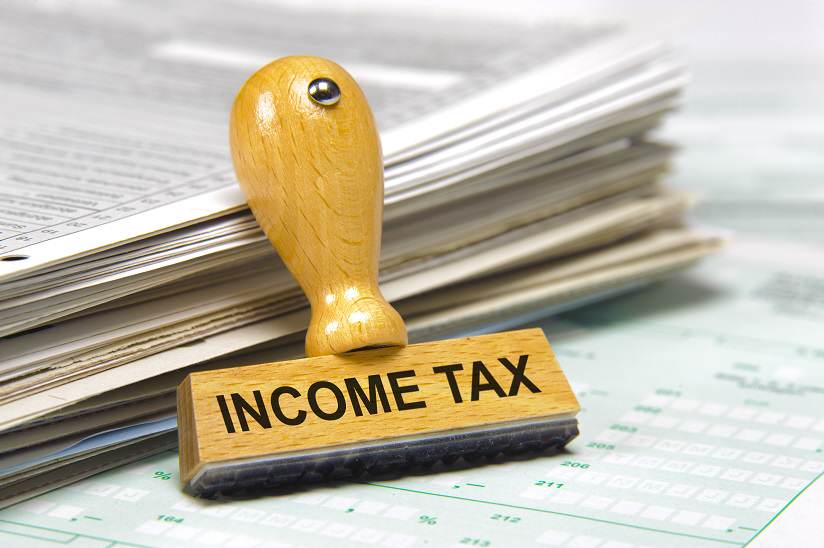 Every international student is required to file a tax return (federal and state, if required) for each year present in the US, and pay tax if they earn income.
Yes, even if you don't earn money during your time in the US, you will still need to file form 8843 with the IRS by the April tax deadline. It's the law and there is no way around it!
The terms of your visa require that you stay in compliance with all US laws, including the rules relating to income tax filing. And, you should be aware that if you have ambitions of applying to be a permanent US resident in the future, you will be asked to prove that you have complied with all tax laws.
Additionally, if you miss the tax filing deadline, interest payments and penalties can apply.
So it's understandable that so many international students find the prospect of filing a tax return to be quite daunting. Fortunately, help is on hand!
Sprintax can file your fully compliant Federal, State and FICA tax return.
We can also help you to retrieve your maximum legal tax refund. And, if you're confused about your US tax obligations, Sprintax can answer any questions you have.
We'll take care of the complex tax requirements so that you can concentrate on your studies and enjoying your time in America!
Subscribe to the Sprintax Blog!
US tax can be confusing. Especially for nonresidents!
That's why, if you're an International Student or J-1 participant in the US, or you work in a University International Student Office, you should subscribe to the Sprintax blog.
You'll find tons of useful content for nonresidents. We cover tax, student life, acclimatizing to the US and much more.
So what are you waiting for? Sign up today and never miss a thing!
Sprintax can make things much easier for you. Check out my blog posts and feel free to ask me any questions.