Opening a Bank Account in the U.S. Tips for International Students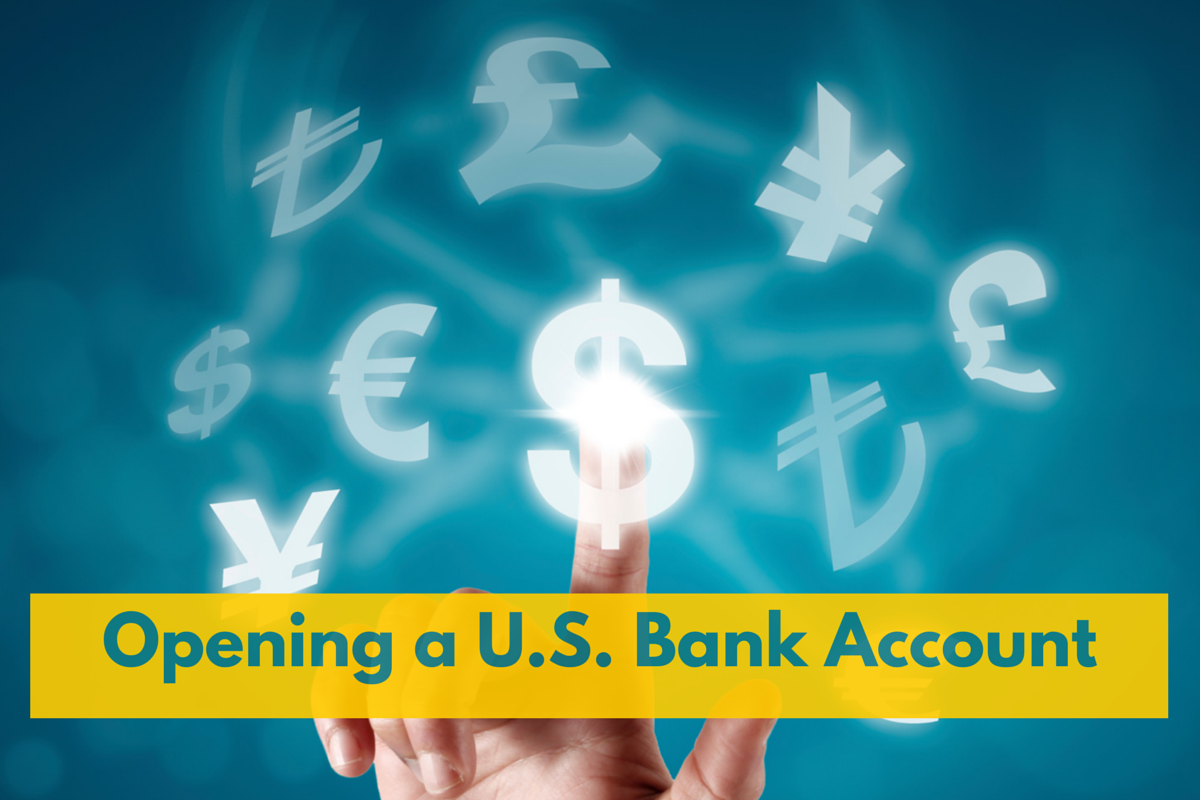 Are you an international student in the U.S.? Then you should consider opening a US bank account.
It will be much easier to manage your finances and cheaper than withdrawing money from a foreign bank account. You can also pay your bills online or by check, and use credit cards without the hassle or hefty international banking fees.
There are options for opening a US bank account online but since you'll be new to the country and they won't know your credit history,  you will probably need to go into a branch when you arrive. You will most likely want to open a checking account that you can use for day-to-day withdrawals.
Documents you'll need
You will need a number of documents in order to open a bank account in the US:
A current passport;
Proof of address (e.g., utility bill, apartment contract);
College address (e.g., enrolment verification letter);
An identification number, such as one or more of the following;
A taxpayer identification number;
A passport number and country of issuance;
An alien identification card number;
Number and country of issuance of any other government-issued document showing nationality or residence and bearing a photograph or similar safeguard.
Remember, some banks may ask for additional documentation to establish your identity, such as:
I-94 card
I-20, DS-2019, or I-797 approval notice
Another form of identification, such as a foreign driver's license or credit card
Form W-8 BEN if you're not eligible for an SSN or ITIN.
Once you open the bank account, you'll need to make a deposit to activate the account.
Types of accounts
There are two types of bank accounts in the U.S. – you'll have the choice to open a checking or savings account or both.
1. Checking Account
Great for day-to-day expenses. A checking account lets you make numerous withdrawals and unlimited deposits. Checking accounts can include business accounts, student accounts and joint accounts along with many other types of accounts offering similar features.
You can use your checking account for living expenses, daily transactions, and paying bills. It comes with a checkbook and bank card, and incurs monthly service fees. Many banks will offer online and mobile banking, so you can manage your money 24 hours a day.
To sum up:
For everyday expenses
Daily withdrawals
Access using checks, automated teller machines and electronic debits
Examples include student accounts, business accounts, and joint accounts
2. Savings Account
Perfect if you want to save money. A savings account requires a minimum deposit and provides a modest interest rate of return. Savings accounts are generally for money you don't intend to use for daily expenses.
They are usually used for more long-term investments. Depending on the type of savings account, the account holder may not be able to write checks from the account without incurring extra fees. A savings account is also likely to have a limited number of free transfers/transactions.
To sum up:
For long-term investments
Requires a minimum deposit
A limited number of free transactions
Fees
Each bank will vary on the fees they charge you for their services. For example, Bank of America are currently around $12 per month for a basic checking account. Some banks will also require you to keep a minimum amount in your account, charging you if it goes under this amount.
Others fees banks often apply:
International transfer fees
Early closure fees
ATM and bank teller fees
How to choose a bank
Every bank in the US offers different services to students. Don't get blindsided by freebies, and make sure you read the small print so you're fully aware of what service fees they charge.
Find out which banks are closest to you, as most university campuses will have at least one or two onsite.
Consider the following:
What's the minimum balance required on the account?
Are there extra fees if the balance goes below the minimum?
What are the monthly service fees?
Are there transaction limits?
Does the bank offer online and mobile banking?
There are thousands of banks so the best advice is just to shop around!
Some of the biggest banks in the US are:
You may also find some better deals in some of the smaller banks including Capital One and the Bank of Internet USA.
Choose wisely when it comes to your finances. Good luck with your studies, and happy banking!
Has the US tax return process got you confused too? Make it simple by signing up to Sprintax.
(Last updated: 1 Apr 2020)
Sprintax can make things much easier for you. Check out my blog posts and feel free to ask me any questions.