Top tips for international students making overseas tuition payments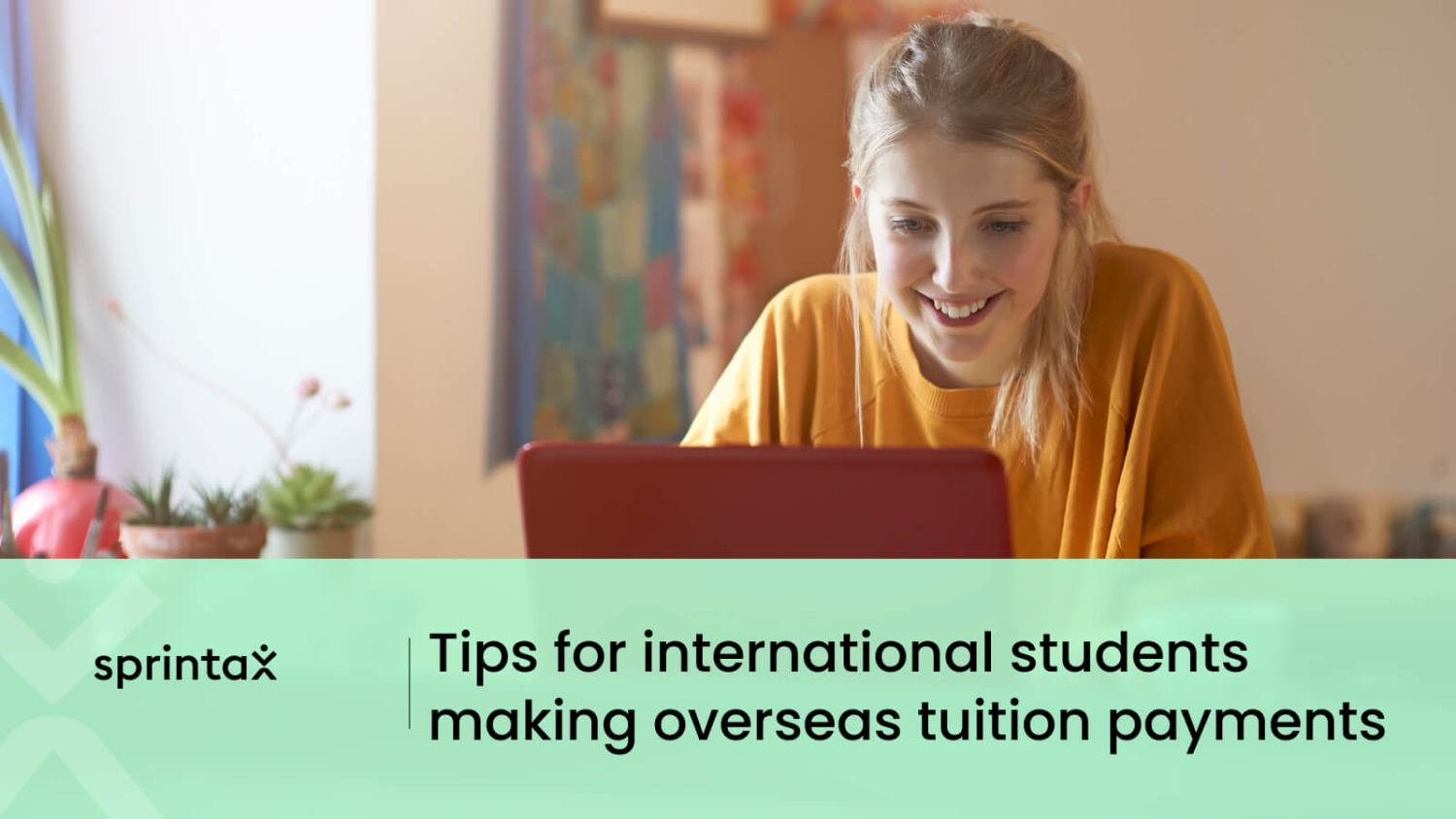 Are you an international student in the US?
You're probably trying to figure out what's the best way to send your tuition fees internationally.
Look no further!
Sprintax Payments is here to help you out with this guide on managing your overseas tuition fee payments.
4 things to consider when paying your tuition fees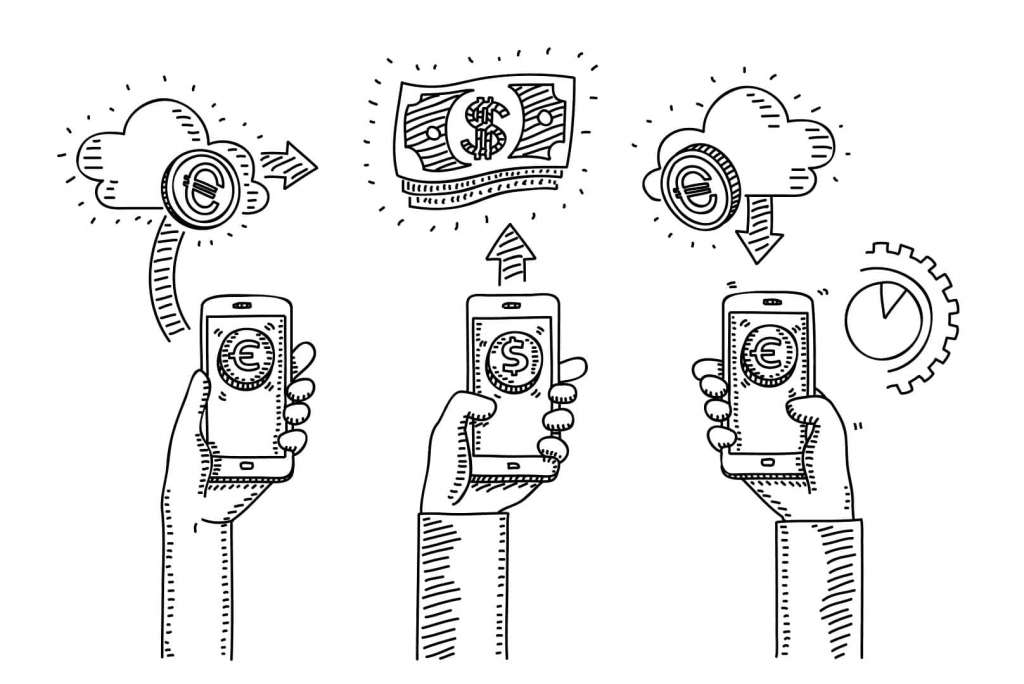 There's a lot of things to weigh up when deciding on how you should send large sums of money internationally.
1. Fees and Exchange Rates
First of all, when sending your tuition fees internationally, you don't want to be hit with high bank transfer fees and uncompetitive exchange rates.
These fees and rates can really add up when sending large sums of money. It's important to keep in mind that bank transfer fees can also increase depending on whether you are sending money domestically or abroad.
So, always be sure to double check what the bank transfer fee is for making an international money transfer before processing the payment!
And do your research to make sure you are getting a competitive exchange rate as it could save you a lot of money when transferring large sums of money overseas.
Being clever by choosing a money transferring method with low bank transfer fees and competitive exchange rates can really save you a good chunk of cash!
2. Processing Time
If you are running short on time before the deadline to pay your fees, make sure to look for an option with a short processing time.
Some options for transferring money, like bank drafts, can take a couple of weeks to process.
If you have left paying your fees on the long finger and the deadline is next week, make sure to shop around and pick an option with a short processing time so that your money will be transferred before the deadline to pay!
The processing time with Sprintax Payments is only 48 hours, so we can help you out and process your fees quickly.
Simply create your Sprintax Payments account to get started.
3. Security
As we are all aware, carrying around large sums of money to pay your college fees isn't safe! So, it's best to do some research and find a secure way to transfer your money.
Make sure to do your research and only use legitimate businesses and links to transfer your college fees overseas. There are lots of scams out there when it comes to transferring money, so be wary of them and only commit to the payment when you are 100% confident that it is legit.
How do you know if a money transfer provider is secure?
You should only use payment links that are provided by your college
Use a money transfer provider that offers an option to track your transfer
Fraud prevention tactics may be used by your money transfer provider to ensure that it is you logging in to your account. They might send you a confirmation number by text/email that you need to enter on the website
4. Convenience
Some money transferring options require you to go in store to a bank, fill out forms and have documents printed and in hand.
That sounds like a stress!
However, there are some options to transfer money online, making it a whole lot easier and more convenient for you when transferring money internationally.
Sprintax Payments can help you out. We provide a simple, convenient online process for transferring your money overseas. No more waiting around in queues and printing out documents – simply create your Sprintax Payments account and begin transferring your payment online.
Why should you use Sprintax Payments to transfer your tuition fees overseas?
Sprintax Payments makes overseas education payments easy.
We aim to simplify the process of paying tuition fees for international students. Say goodbye to hefty bank fees and charges, long processing times and complicated paperwork.
Get started with Sprintax Payments by simply creating your free account here.
Once you have created your account you can check the exchange rate for that day and this competitive exchange rate will be valid for 48 hours.
Then all you need to do is add your payment to your Sprintax Payments account, in your local currency. Once that is processed, your payment will be transferred to your education institution's US bank account.
Simple!
Start transferring your international tuition fees now.
Sprintax Payments:
Is a safe and secure payment solution
Eliminates bank transfer fees
Offers competitive exchange rates
Processes payments within 48 hours
Offers 24/7 multi-lingual support