The University of Southern California – Tips for International Students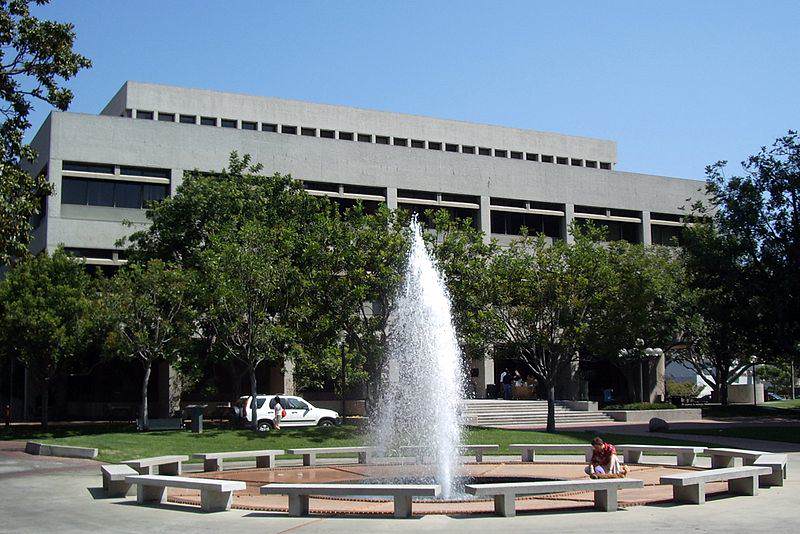 Thinking of heading to California's oldest private research university to study? The University of Southern California was established in 1880 and counts Frank Gehry, Will Ferrell, and George Lucas among its alumni.
The student body also has one of the highest proportions of international students in the US, who like to take advantage of the beautiful grounds, excellent facilities, and California sunshine.
Tips for transport
1. Public transport
The Metro Expo Line is a light rail line with three stations in and around the USC campus, including the Jefferson/USC station, Expo Park/USC station, and Vermont/Expo station. The line operates from 5am to 12:30am on weekdays and up to 2am Fridays and Saturdays. The line will also be extended in 2016 to service between Culver City and Santa Monica.
Getting the bus is a convenient option, and the Los Angeles Department of Transportation runs the DASH and Commuter Express bus lines around the perimeter of the USC campus as a cheap and easy way to get about downtown.
2. Bicycle
A hugely popular form of transport for students, especially for those living on campus, is riding a bike. Bikes are allowed everywhere outdoors on the USC campus and you'll find bike stands and bike-friendly paths everywhere.
You can pick up a bicycle at the University Store Village or Lion's Bike Shop at 29th Street and Vermont. Don't forget to always lock your bike!
 3. By car
Traveling by car is by far the most popular transport option for the population of Southern California. To save money, many students opt to carpool with other USC students using services like Zimride, a private ride-sharing network for students and staff.
Another alternative to buying a car is to rent a Zipcar, with membership for students at only $35 per year. The cars are available right on campus and you can easily reserve them online.
Where to stay
1. On-Campus
Once you're formally admitted to the university, you can then apply online for housing on the campus. The university has more than 40 facilities, including apartments, residential colleges, residence halls, and apartments.
Although living on campus isn't compulsory, almost all first-year students do so for at least their first two years. Living on campus lets you take advantage of all the facilities close by, such as the recreation center and the library.
2. Renting an apartment
If you want to live off-campus, then you're in luck, because USC has partnered with Off-Campus Housing to provide you with apartment listings in the area. The site lets you search for apartments as well as potential roommates.
You'll also get information about the rental system, safety tips, and other tools and resources to aid your search. Living off-campus could work out cheaper and give you more freedom than staying in a residence hall at the college.
3. Temporary housing
When you first arrive in the US, you may have to stay in temporary accommodation while you organize more permanent housing.  The housing office at USC may be able to provide you with temporary housing; alternatively, you can stay in one of the hotels or motels situated near the main campus. You can search USC's website for listing in the area here.
Food on a budget
1. Campus food
Save yourself the cost of transport by eating on campus. Meal plans can work out expensive but they offer the convenience of eating at the traditional dining halls within the campus. USC also has plenty of restaurants, diners, and cafés where you can grab a bite, with everything from fine dining to casual service restaurants.
2. Cheap eats
The Lab Gastropub located within USC's campus won't break your budget and if you're old enough, you can grab a beer for $4 at happy hour. If you're a fan of pizza, then you can pick up a pie for as little as $6 at The Pizza Studio on S Figueroa St. For a cheap lunch or an iced coffee, you can pop into Urbnmrkt and create your own sandwich or grab a burger for $6.
3. Food shopping
USC hosts a farmer's market most Wednesdays on campus from 11am-3pm where you'll find organic fruit and vegetables, as well as hot food. You can also join a collaborative that promotes local community-supported farming and have fresh organic produce delivered weekly as part of your share.
Ralph's downtown is a supermarket that's part of a large chain of stores, so expect what you'll typically find in a US grocery store. The free shuttle bus to and from campus is also a nice touch and the reason you'll find lots of students shopping there. There are also plenty of Trader Joe's in the area where you'll find a large selection of fresh and convenience foods.
Heading to the US to study?
Download our free helpful guide for international students in the US below.
Download our International Student Guide to
Studying in USA
Sprintax can make things much easier for you. Check out my blog posts and feel free to ask me any questions.