Carnegie Mellon University – Tips for International Students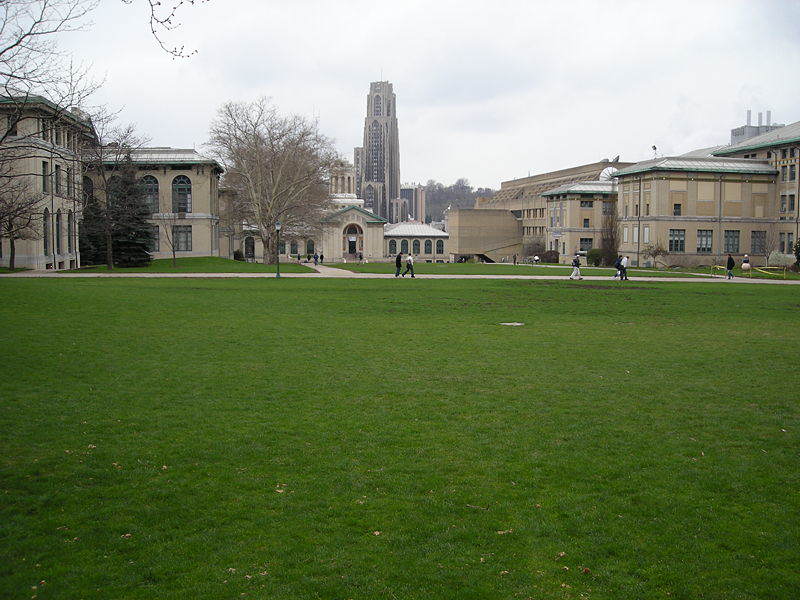 Situated near Downtown Pittsburgh, Pennsylvania, Carnegie Mellon University was originally ''Carnegie Technical Schools'', founded by Scottish American industrialist Andrew Carnegie back in 1900.
In 1912, the school became the Carnegie Institute of Technology and eventually merged with the Mellon Institute of Industrial Research to become Carnegie Mellon University. 90% of new students choose to live on campus and once you get there, there are various ways to get around the area.
Accommodation options
1. Living on campus
As a first-year student, you'll be required to live on campus and will be guaranteed housing for at least four years. Housing services at Carnegie Mellon will help you find accommodation on campus and there are many benefits to college residential living. The pros of living on-site include 24-hour support, secure, comfortable accommodation, easy access to all the college amenities, and all-inclusive living.
You can choose to live in a residence hall right on campus, in an apartment 5 minutes away or even a full house. A university shuttle bus will take you all around campus and back to your accommodation after classes. You should apply for housing by May 31st of the year you're starting.
2. Off-campus
August and September mark the start of the academic year so it can be difficult to find accommodation off-campus as there is a lot more competition for housing. It may be worth arriving early to stay in a guesthouse or hostel while you conduct your search.
3. Homestay
There are plenty of options for homestays in Pittsburgh that you'll find on homestay.com. Living in a homestay can be a great option to save money and help you learn the ways and customs of an American family. If English isn't your native language, then you'll get great practice too!
Getting around
1. Bus
If you're eligible, you can get a Carnegie Mellon ID card, which you can use to go on any Port Authority Transit bus for free. The buses will take you in and out of campus and plenty of them stop in the Oakland area in front of Carnegie Mellon's campus.
The Carnegie Mellon University Police run a shuttle service on campus with two routes operating throughout the academic year. You can find more info about the current shuttle routes here.
2. Bike
The people of Pittsburgh love to bike it, and so should you, with plenty of secure bike racks, bike trails, and handy lockers available on campus to make use of. There are plenty of events, workshops, and meet-ups that take place for bike-lovers throughout the year. Check out bikepgh.org for regular events, and register your bike with the Campus Police department for free.
3. Car-sharing
Save on the cost of fuel and repair bills by registering to carpool as part of the Carnegie members' carpool matching system. You can register as a driver, shared driver, or passenger, so if you're interested, you can contact Commute Information here.
Where to eat
1. On-campus
There are over 34 locations on campus where you can grab a bite to eat with flexible hours so you can find food at any time of the day. You'll find everything from bagels and burritos to a stir fry or pizza, with plenty of choice for vegans and vegetarians and anyone with special dietary requirements.
2. Cheap eats
You'll find lots of places to eat nearby the university and many of the diners offer great deals on meals. Go to Pamela's for the pancakes and Deluca's for the breakfast burritos. You'll get a cheap burger at Hello Bistro and if you like Johnny Cash and pub food, you should try The Squirrel Café.  Have a look on Urbanspoon for more options.
Are you going to the US to study? Then download our free travel guide for international students in the US below.
Download our International Student Guide to
Studying in USA
Sprintax can make things much easier for you. Check out my blog posts and feel free to ask me any questions.