Sprintax at NAFSA 2017 Annual Conference & Expo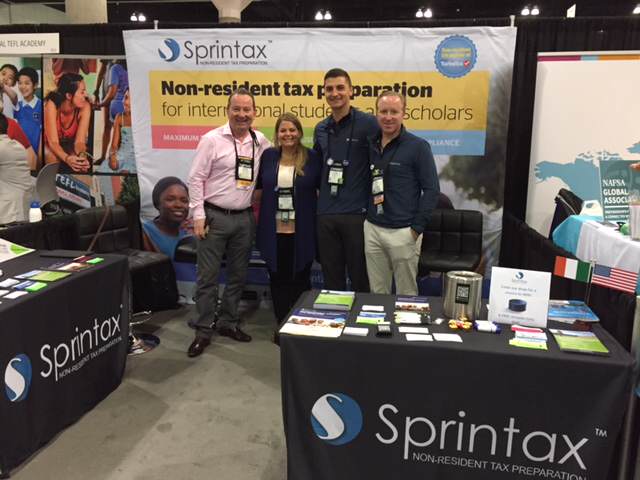 Our Sprintax team is thrilled to be attending the 2017 NAFSA conference!
This year the annual conference & expo is taking place in Los Angeles, California and is attended by international education professionals from more than 150 countries.

NAFSA's annual conference provides unique opportunity for those interested in international education to develop their knowledge, skills, and ideas and engage effectively with colleagues from around the globe. Furthermore, visitors can gain valuable insights on all areas of international education, student services, and research from a global perspective.
We are delighted to meet many of our partners and discuss new strategies on working together in the future, as well as exchange experience and information with experts and innovators in the sphere of education.
The whole Sprintax team are looking forward to working together to help even more international students and scholars with their US tax affairs.
Our booth is 1849, so please stop by and say hello if you are in the area! 
Subscribe to the Sprintax Blog!
US tax can be confusing. Especially for nonresidents!
That's why, if you're an International Student or J-1 participant in the US, or you work in a University International Student Office, you should subscribe to the Sprintax blog.
You'll find tons of useful content for nonresidents. We cover tax, student life, acclimatizing to the US and much more.
So what are you waiting for? Sign up today and never miss a thing!
Sprintax can make things much easier for you. Check out my blog posts and feel free to ask me any questions.