Illinois Institute of Technology – Tips for International Students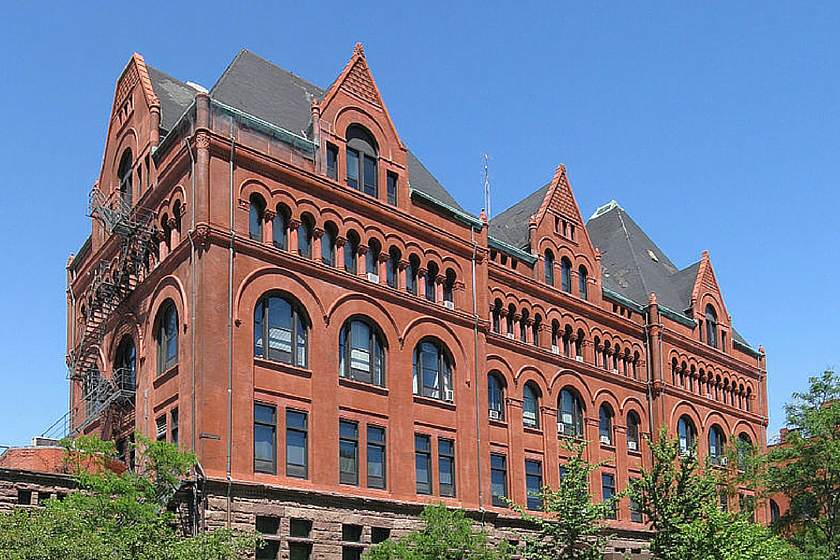 (Image: Joe Ravi CC-BY-SA 3.0)
Illinois Institute of Technology was founded in 1940 as a result of the merging of the Armour Institute and Lewis Institute. Often referred to as Illinois Tech or IIT, the tech is a PH-D granting private research university located in Chicago. It offers programs in engineering, architecture, psychology, communications, industrial technology, design, law, science, and business.
In the mid-1990s, the college underwent revitalization as a result of a $120 million donation from alumnus Robert Pritzker and Robert Galvin which facilitated the completion of new buildings on the main campus and the renovation of Wishnick Hall. A large research park was also developed to help foster the focus on biotechnology and the relationship between business and technology.

Transport options
1. Shuttle bus
The university offers a year-round shuttle service that's free for students, faculty, and staff. It will take you around all the main campuses, including Main Campus, Downtown Campus, Daniel F, and Ada L. Rice Campus, and Moffett Campus.
2. Public transport
Chicago Transit Authority operates public transport in Chicago with buses that will take you to and from campus to nearby neighborhoods and the city center.
3. Bicycle
Students who wish to cycle on campus don't have to worry about buying an expensive bicycle. There's a bike-sharing scheme for short trips on the Main Campus, perfect for getting to class quickly. You can buy a 24-hour pass or join up for the year at Divvy.
Accommodation options
1. Campus
All first-year students are required to live on campus, with very few exemptions. Residence Halls at Illinois Tech are designed to adjust you to student life and offer easy access to the facilities. A good way to find out more about housing is to take a campus tour.
2. Off-campus
For students that aren't required to live on campus, renting an apartment off campus can often be a cheaper option. It may not be as convenient as living on campus, but you may find it gives you more freedom and choice. You can search for apartment rentals here.
3. Short-term accommodation
You might want to explore the campus before you begin your Freshman year or perhaps have your family to stay. Fort short-term accommodation, there are many hotels located near Illinois Tech, including the Chicago Loop Hotel,  The Amber Inn, and the Travelodge Downtown Chicago, which are all close to campus.
Food
1. Campus dining
Most campus residents are required to be on a meal plan. There is a wide selection of dining options to choose from on campus; enjoy the buffet-style hall in The Commons, a quick coffee at 10West or lunch-to-go at Center Court. Many more are listed on their website here.
2. Restaurants
Make the most of your time in Chicago by checking out some of the local restaurants, cafes, and eateries in the vicinity of the tech. Grab a slice of piping hot pizza at Giordano's Pizzeria on West Jackson Boulevard or visit Laurence Fisheries after a stroll along the canal. You'll find a list of nearby restaurants on the tech's website here.
3. Grocery shopping
Plenty of grocery stores are within easy reach of the tech, including Harvestime Foods for general grocery shopping, Cermak Fresh Market for ethnic foods, and Hong Kong Market for Asian food. If you prefer organic and natural food, head to Whole Foods Market or for something a bit more upscale, call into Treasure Island Foods. 
Heading to the US to study? Don't forget to download our FREE guide for international students in the US below!
Download our International Student Guide to
Studying in USA
Sprintax can make things much easier for you. Check out my blog posts and feel free to ask me any questions.