Tips for International Students at Georgia Institute of Technology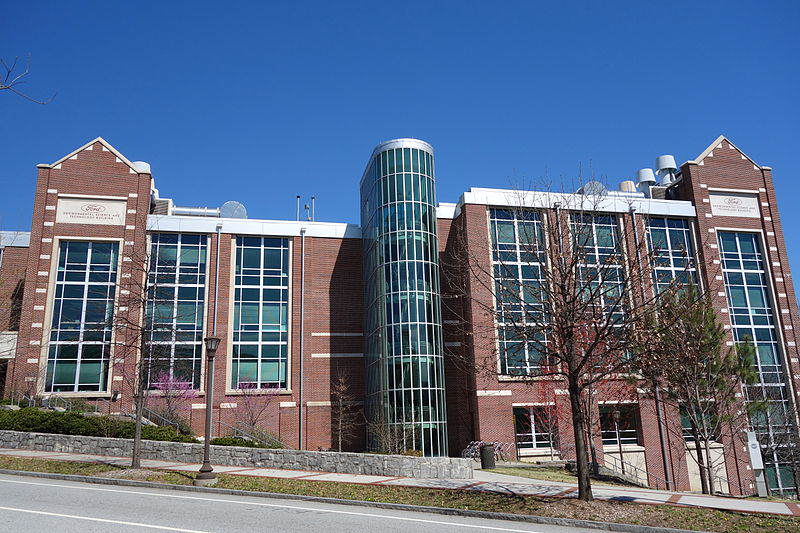 Consistently ranked as one of the top universities in the US and the world, Georgia Institute of Technology is also listed as the smartest public college in the US. Around 20% of students are from overseas and their "Women in Engineering" program has encouraged many more female students to enrol in recent years.
Georgia Tech alumni are known as 'Yellow Jackets' and Jimmy Carter, former President of the United States, is counted among them along with the fictitious George P. Burdell, who was officially enrolled in 1927 as a practical joke and has since served in the military, gotten married, and featured on Mad Magazine's Board of Directors. He is now a campus icon.
Accommodation options
1. On-campus
Once you're enrolled in Georgia Tech, you'll have the choice to live in one of the residence halls on campus. The rooms are two, three, and four-person rooms and will give you the chance to get to know your fellow students.
You'll have easy access to all the facilities on campus, such as the library and computers, and you can enjoy all the social events taking place nearby. It's one of the best ways to completely immerse yourself in student life and all your meals will be catered for.
2. Rent an apartment
Georgia Tech is located in Midtown, Downtown Atlanta, and with plenty of bus and railways routes, renting an apartment off-campus can be a convenient, cheaper, and more exciting option than living on campus, especially if you've finished your freshman year.
The most popular areas for renting off-campus accommodation are Midtown, Westside, and Atlantic Static, which are all within easy reach of the tech. If you're searching for an apartment, check if there is furniture included, as apartments in the US often come with little or no furniture. You can search the Off-Campus Housing Directory for available rentals.
2. Homestay
An even cheaper option than renting an apartment is to stay in a private residence in the area with a family. They'll cook you a set number of meals per day, and utilities and laundry facilities will be included in the monthly price. It's also a great way to get to know the locals and visit places that you otherwise might miss.
If English isn't your first language, then living in a homestay will hugely benefit your language skills. Try searching markshomestay.com for suitable host families near Georgia Tech.
Getting around
1. Campus Transit
Georgia Tech is well served by the Campus Transit service that can be used for free by students, alumni, staff, and parents. Stinger buses serve different parts of campus Monday to Friday and are available all year round, except Institute holidays. Click here for a map.
The Tech Trolley will pick you up from the midtown MARTA station and you can find full timetables and maps here.
2. The Metropolitan Area Rapid Transit Authority (MARTA)
Atlanta is well served by the Metropolitan Area Rapid Transit Authority (MARTA) buses and trains which cover most areas. The easiest way to plan your trip is to make use of the Trip Planner function on the MARTA website.
3. By car
If you don't want to invest in a car that you'll eventually have to sell, you might want to use Zipcar instead. When you join Zipcar, you'll get access to cars all around campus, so you simply pick one up and leave it at a designated point on campus when you're done!
Food on a budget
1. Campus dining
Georgia Tech offers tons of options for campus dining, including award-winning restaurants, food trucks, and shops selling everything from pizzas to fresh, local cuisine.
As a first-year student, you have the option to choose from a variety of Freshman Meal Plans which will give you access to the community restaurants and a set number of meals per week. They aren't always the cheapest but offer a convenient way to access healthy food without having to cook.
2. Best places to eat
You won't be at a loss to find good places to eat near Georgia Tech. The city of Atlanta is in love with Southern food, so you'll find no shortage of places serving authentic Jamaican Jerk Chicken, such as Eats on Ponce de Leon Ave.
For cheap yet tasty Mexican food, try Tacqueria Del Sol, or if your parents come to visit, you might like to try something a little bit more upscale and immerse yourself in the five-course tasting menu at Restaurant Eugene on Peachtree Rd.
3. Grocery shopping
The West Side Market on campus sells groceries including fresh vegetables, meat, and other items during the week.  Alternatively, you can take a 30 min walk or 8 min bus-ride to Kroger on Ponce De Leon where you'll also find an excellent sushi bar.
You can also shop at one of the Publix Supermarkets, where staff are known to be friendly and will help you find what you're looking for. The Stinger Buses run a shuttle service to and from the Publix grocery store on weekends and will drop you back on campus.
Heading to the US to study? Then download our free guide for international students, with everything you need to know about becoming a student in the US.
Download our International Student Guide to
Studying in USA
Sprintax can make things much easier for you. Check out my blog posts and feel free to ask me any questions.