Forget fees! Here's how you can secure a US college scholarship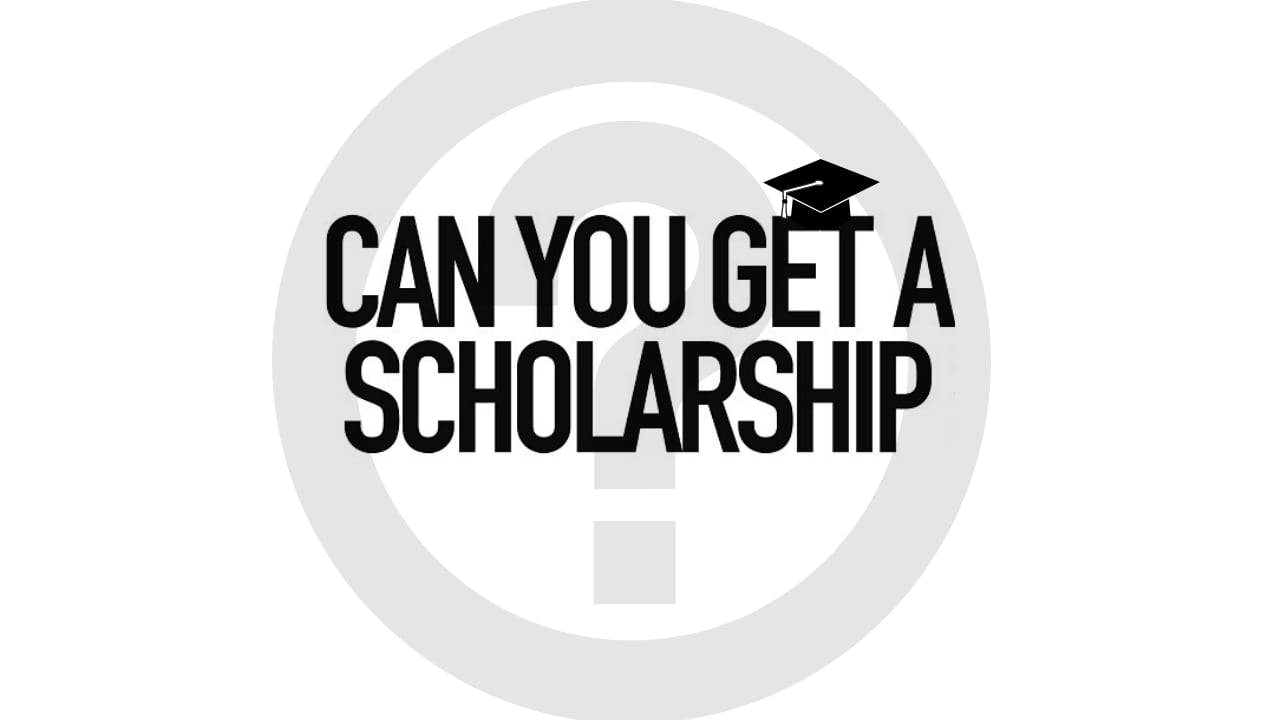 Here are two things most prospective international students know about studying in the US.
When you study in the United States you can secure a first-class qualification that is recognized around the globe.
The US is one of the most expensive countries in the world in which to study
So how can you reconcile these two factors?

You want a top-quality education and the experience of living and studying in the US. Financing a US university degree is tricky even for most Americans. And as an international student, there is an onus on you to provide proof, in advance of commencing your course, that you can pay for your college studies before you can obtain a student visa to study in the United States.
But what if you can't afford the fees?
Don't give up hope! There are a number of opportunities you can pursue in order to secure funding for your studies.
For example, most US universities offer scholarship programs and many accept applications from international students. In fact, more than 600 American universities offer scholarships worth $20,000 or more to international students.
Scholarships are generally assessed on either academic merit, financial need, or extracurricular contribution. And there are a number of hoops you will need to jump through in order to apply – this may include taking SAT or ACT tests.
But when you consider the financial benefits to scholarships it's definitely worth being determined, persistent and seeing the process through to the end.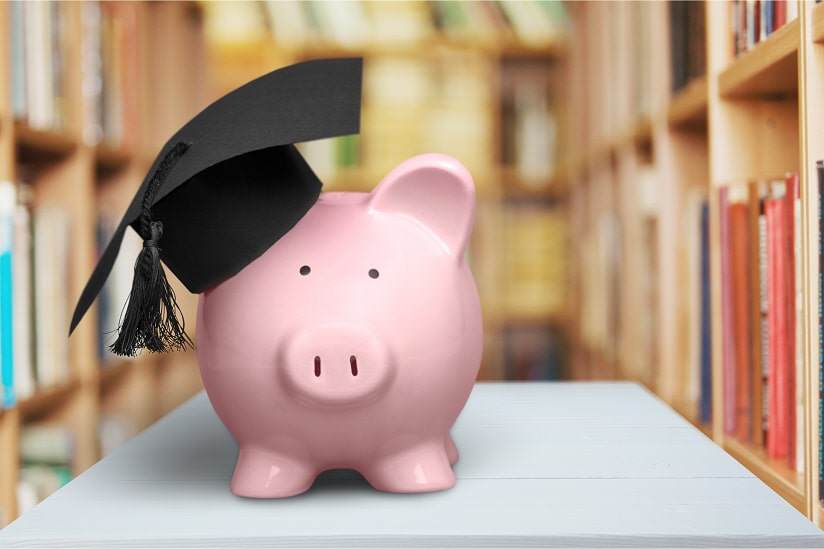 Types of International Student Scholarship
(1) University scholarships
Most universities offer some kind of financial aid for international students. So if you're considering applying for a scholarship, it's a good idea to contact your institution of choice and enquire about the options that are available to you.
(2) Financial scholarships
While this type of scholarship is usually only available for US residents, some universities offer financial needs-based scholarships to international students.
(3) Merit scholarships
This type of scholarship is available to students who are either academically skilled, gifted at sports or who excelled in community or entrepreneurial work.
(4) Government-funded scholarships
The US Government offers many scholarship programs for international students (a number of which are listed further below).
(5) Privately-funded scholarships
Numerous private businesses and donors offer scholarships for international students. Many of these programs are targeted at developing countries and minority groups, or in specific areas of study.
University Scholarships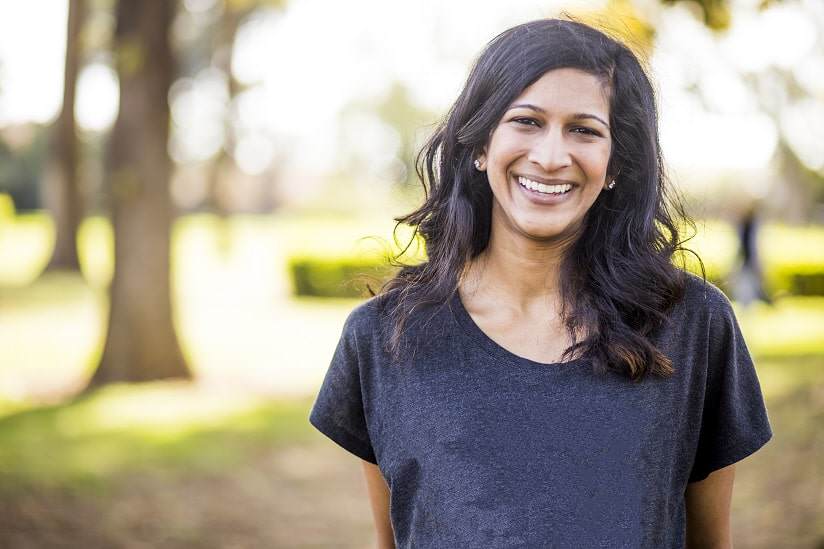 Here are some of the scholarship offerings available from some of the biggest universities in the US. While this is nowhere near a complete list of scholarships, it should help you to get a picture of the type of programs that are available for international students.
American University in Washington D.C.
AU offers free tuition and board for one international student for a full four years of undergraduate study. Some partial scholarships are also available from the college.
Berea College
Berea College, located in Kentucky, is the only school in the US that provides 100% funding to every international student for their first year of enrolment. This combination of financial aid and scholarships offsets the costs of tuition, room, board, and fees. In subsequent years, international students are expected to save $1,000 per year to contribute toward their expenses. All international students are provided with a paid, on-campus job through the College's Work Program throughout the academic year. Students may use their wages (about US $2,000 the first year) to cover personal expenses
Clark University
Clark University offers a range of merit-based grants to international applicants. International students can apply for scholarships valued at $20,000 to $25,000 per year.
Dartmouth College
Dartmouth College offers scholarships and loans to international students, which includes an allowance for travel to the US. International applicants must demonstrate financial need at the time of application. When not in class, many international financial aid recipients work for the College. Included in the aid award will be $2,450 estimated annual income from work during academic terms.
Emory University
This Atlanta-based college offers generous financial assistance for international students. These financial aid programs are linked to applications. In other words, it is impossible to get rejected for a scholarship but still be offered a place at the university.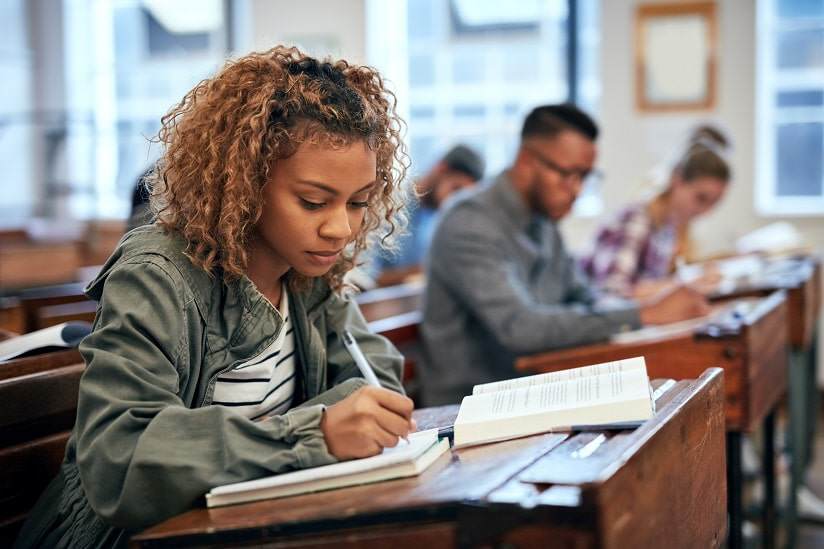 Harvard University
International students in Harvard University are eligible for the same amount of financial aid as US students.
55% of Harvard undergraduates receive need-based scholarships
Parents of international students who earn less than $65,000 and are not expected to contribute any fees
Two-thirds of students work during the academic year
Illinois Wesleyan University
Illinois Wesleyan University awards a small number of merit and need-based scholarships for international students in each first-year entering class.
1. Merit-based scholarships
These are offered to qualified international applicants with outstanding academic achievement and test scores on the required entrance exams. These awards range from $10,000 to $25,000 per year and are renewable for up to four years. In some instances, additional help is provided through student loans and campus employment.
2. President's International Student Scholarships
This is a full-tuition scholarship (renewable for up to four years of study) awarded each year to two highly qualified international students in assessing their talents, interests and academic achievements.
3. Need-based Scholarships
You can also be considered for need-based financial aid. Using the information on your CSS Profile, the college can consider ways to further assist you with University-funded scholarships, loans and campus-employment opportunities.
Iowa State University
Iowa State University offers scholarships (valued from $2,000 to $10,000 per year) to international students. Applicants are automatically considered for the merit-based award.
Michigan State University
MSU boasts a Global Spartan Leadership program for international undergraduates. Recipients receive $8,000 upon completion of the program requirements – attendance of various leadership training and cultural events. International students can also write an essay about their experience at the university in order to win a top prize of $1,000.
University of Minnesota
The University of Minnesota offers various grants and scholarships for international students including:
1. Global Excellence Scholarship
All international freshmen and transfer students who complete their applications for admission by the deadlines are automatically considered for a Global Excellence Scholarship. International freshman can receive scholarships of $10,000, $15,000 or $25,000 per year for up to four years. Transfer students can receive $10,000 per year for up to three years when entering the University in the fall semester (transfer students entering in the spring semester will be considered for scholarships on a funds-available basis). Awards are competitive and based on academic merit.
2. #YouAreWelcomeHere Scholarship
This scholarship recognizes international students who have a vision for enhancing intercultural understanding. The University awards two annual, renewable scholarships covering $15,000 per year.
3. Undergraduate Research Scholarship
New international freshmen admitted to the University will also be considered for the Undergraduate Research Scholarship. Recipients receive $1,400 for participation in a faculty-sponsored University of Minnesota research project and up to an additional $300 in support of supplies and expenses related to their research project. Undergraduate research at the University spans all academic disciplines and interests. The Undergraduate Research Scholarship allows students to pursue special research projects outside their regular courses.
University of Nebraska-Lincoln
The University of Nebraska-Lincoln offers tuition waivers to international students that have outstanding academic performance and contribute to extra-curricular activities.
New York University
NYU awards scholarships to international students submitting a first-year application
University of Oregon
Every year UO awards more than $2.5 million in financial aid and scholarships to international students. In fact, the college offers several sources of financial aid for international students including:
1. Automatic Consideration
UO Excellence Scholarship ($15,000 per year)
Awarded to incoming freshmen with a 3.90 GPA or higher on a 4.00 scale and a qualifying test score (1450 SAT or 33 ACT).
Summit Scholarship ($10,000 per year)
This is awarded to incoming freshmen with a 3.80 GPA or higher on a 4.00 scale and a qualifying test score (1250 SAT or 26 ACT). The GPA requirement is waived for holders of an official International Baccalaureate diploma.
Apex Scholarship ($7,500 per year)
Awarded to incoming freshmen with a 3.60 GPA or higher on a 4.00 scale and a qualifying test score (1220 SAT or 25 ACT). The GPA requirement is waived for holders of an official International Baccalaureate diploma.
2, Application-Based
International Cultural Service Program (ICSP) Tuition Scholarships (partial to full tuition)
The ICSP scholarship awards tuition-waiver scholarships ranging from partial to full tuition for up to 15 credits per term each year. Scholarships apply to tuition only and are based on financial need, academic merit, and the ability to make presentations to diverse groups of people. The ICSP scholarship has a cultural service component that requires students to give presentations about their home country to children, community organizations, and UO students, faculty, and staff.
ICSP Nascence Scholarship
This supplemental scholarship is awarded to a student from China or Hong Kong who is also a recipient of the International Cultural Service Program (ICSP) scholarship. No additional application is required.
Wesleyan University's Freeman Asian Scholars Programme
This program provides full tuition scholarships for a four-year course for 11 exceptionally able Asian students at the undergraduate level. Additionally, the university also offers assistance to about 30 international students.
Government-funded and Private US scholarships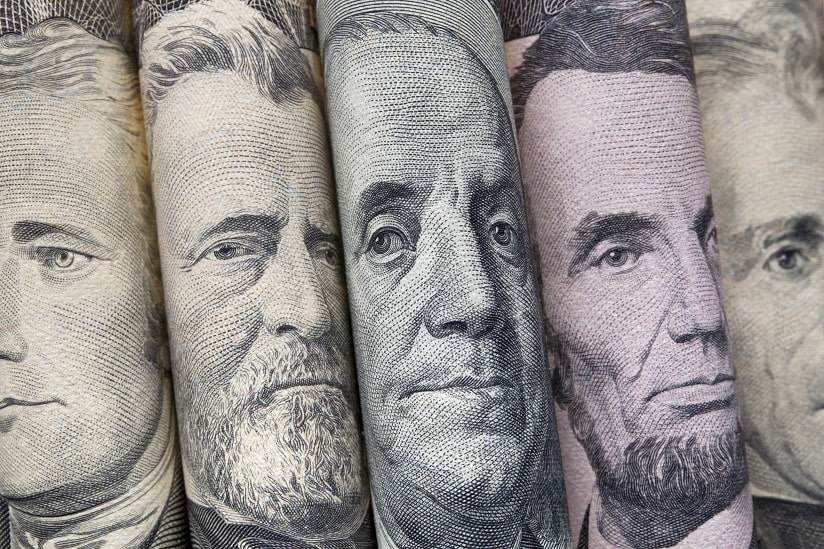 The United States Government and private business both offer many scholarship programs for international students. A selection of these are listed below, though many more scholarship opportunities are available.
This is one of the most popular government-funded US scholarships for international students.
Fulbright offers scholarships for graduate students, young professionals and artists to study in the US for one year or more. The program is open to international students who are studying in all fields (except medicine).
Approximately 4,000 foreign students receive Fulbright scholarships each year.
This is a non-degree scholarship program for international, experienced professionals wishing to undertake 10 months of academic study in the US. Although the funding doesn't support degree qualifications, students are able to study and develop their knowledge at academic institutions across the US.
Participants in the Hubert Humphrey Fellowship Program can enroll in courses in a number of fields including Sustainable Development, Journalism and Communication, Law & Human Rights, Technology Policy and Management, Human Resources, Education, Public Health and more.
In order to be eligible you'll need:
An undergraduate (first university or Bachelor's) degree
A minimum of five years of full-time, professional experience
Limited or no prior experience in the US
Demonstrated leadership qualities
A record of public service in the community
English language ability
The NextGen Scholarship Fund was created for international students who come to the US with the hopes of obtaining higher education. It's a scholarship program for students in Washington DC, Maryland or Virginia. One annual award (in the amount of $1,000) will be given to a qualified and outstanding high school senior or a current college student at a two-year or four-year college. To qualify for this scholarship, applicants must have a minimum 3.0 GPA and be an international student enrolled in a US school. Applications are judged on merit and financial need.
The P.E.O. International Peace scholarship awards up to $12,500 to international students who want to study at a graduate level in America.
This program provides a limited number of scholarships each year for outstanding students from selected developing countries to pursue postgraduate study. The scholarships are 50% grant and 50% loan.
How to apply for your scholarship

Talk to your college of choice or scholarship awarding body
Most colleges offer scholarship programs specifically for international students attending the institution. Visit the financial aid pages on the website of your school of choice. Alternatively, you can call or email the school. By engaging with the institution, you can get a complete picture of what's required for a particular scholarship application.
Am I eligible?
Eligibility for a scholarship depends entirely on the scholarship; there is no general rule of thumb on whether you are eligible for a financial award. For example, some scholarships require that you are from a certain country while others ask that you have a certain grade point average. You will need to do your own research to see if you are eligible for a scholarship. It is advisable to contact your college of choice directly if you have any questions regarding eligibility.
How do I apply?
Similar to eligibility criteria, there are no universally standardized rules or requirements for scholarship applications. While some just require you to complete an application form, others may require a specially written piece of work, or for you to be pursuing studies in a certain field. If you find a scholarship for which you think that you may be eligible, contact the award administrator for more details on how to apply.
Are there taxable implications on my Scholarship?
Yes there might be. If your scholarship only covers tuition there is generally no tax implication. However, if there are elements that cover areas that are not directly related to your tuition then these will generally have tax implications. Some examples of this include housing allowances, food allowances or travel allowances. If your scholarship is taxable, generally you will receive a 1042-S income document to reflect this taxable income earned.
What should I do with my 1042-S document?
You will need this document when you are preparing your tax return to outline the taxable income that you earned during the tax year. You can do this on Sprintax Returns in the "Let's Talk Money" section.
And remember…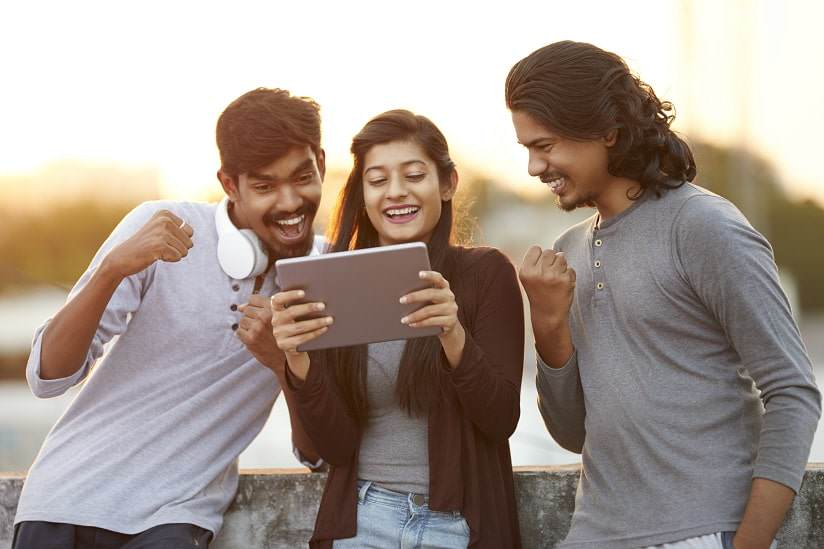 Every international student and scholar in the US has a tax filing requirement.
Sprintax Returns is the only online tax software for international students in the US. Sprintax can help international students to e-file their federal tax return and prepare their state tax return.
Sprintax is also the 'go-to' tax software for numerous major universities in the US including Columbia, Arizona State University, Illinois Institute of Technology and Cornell. We're also the nonresident partner of choice for Turbo Tax.
Prepare with Sprintax Returns! File with confidence!
Compliant US tax return
Save time and stress!
Avail of relevant international tax treaties
Avail of personal allowances, credits & tax deductions
24/7 Vita Qualified Live Chat facility
E-file your federal tax return
Maximize your state tax refund
Over 500k people have used Sprintax to prepare their tax return and get their tax refund
Subscribe to the Sprintax Blog!
US tax can be confusing. Especially for nonresidents!
That's why, if you're an International Student or J-1 participant in the US, or you work in a University International Student Office, you should subscribe to the Sprintax blog.
You'll find tons of useful content for nonresidents. We cover tax, student life, acclimatizing to the US and much more.
So what are you waiting for? Sign up today and never miss a thing!
Sprintax can make things much easier for you. Check out my blog posts and feel free to ask me any questions.