Independence Day and Uncle Sam
Hello friends,
Hope that you had an amazing year at university and you managed to cope with everything new– settling into a new place, making friends, studying new subjects and, of course, taking your end-of-year exams.
The vacation is very close and most international students are going back home to spend an amazing summer with family and friends. However, if you have decided to stay in the US for the summer or you haven't had a chance to book a ticket home yet, don't worry! We guarantee that if you hang around, you will not get bored, especially during the summer as the US becomes such a festive and colorful place. There are bound to be new experiences aplenty for you to enjoy so make the most of them. It's a topical time to write about two iconic parts of American culture – Independence Day and Uncle Sam.
Independence Day
One of the biggest celebrations in the US calendar is just around the corner – Independence Day on the 4th of July. Wherever you are in the US, there's bound to be a lot going on to mark this day with parties, parades, barbecues and fireworks displays, just to mention a few.
Independence Day is a commemoration of the 1776 Declaration of Independence when the United States of America declared independence from Great Britain.
Independence Day or Fourth of July, as it's sometimes called, has been a federal holiday in the US since 1941. Wherever you are on the day itself, enjoy the celebratory atmosphere.
Uncle Sam
Something else which is every bit as American as 4th July is Uncle Sam. Have you heard of him? Most people living in the US will be very familiar with posters or pictures of this American icon. So who was he?
Uncle Sam was supposedly based on a real person, Samuel Wilson from Troy, New York. He was a meat packer who supplied barrels of beef to the United States army during the War of 1812. Wilson (1766-1854) stamped the barrels with the letters "U.S." standing for United States, but soldiers began referring to the grub as "Uncle Sam's." The local newspaper picked up on the story and Uncle Sam eventually gained widespread acceptance as the nickname for the US federal government.
The cartoonist Thomas Nast (1840-1902) began popularizing the image of Uncle Sam – giving him the white beard and stars-and-stripes suit that are associated with the character we know today.
However, the most famous image of Uncle Sam was created by artist James Montgomery Flagg (1877-1960). In Flagg's version, Uncle Sam wears a top hat and blue jacket and is pointing straight ahead at the viewer. The image, which became immensely popular, was first used on the cover of Leslie's Weekly in July 1916 with the title "What Are You Doing for Preparedness?"
During World War I, this portrait of Sam with the words "I Want You For The US Army" was used as a recruiting poster. The poster was widely distributed and has subsequently been re-used numerous times with different captions.
In September 1961, US Congress recognized Samuel Wilson as "the progenitor of America's national symbol of Uncle Sam." Wilson died at the age of 88 in 1854, and was buried next to his wife Betsey Mann in the Oakwood Cemetery in Troy, New York, the town that calls itself to this day "The Home of Uncle Sam."

Download our International Student Guide to
Studying in USA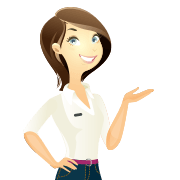 Hey I'm Stacy! I'm dealing with US taxes and can't wait to help you prepare your tax return! I've been working with taxes for like forever, so you can totally trust my expertise. Sprintax can make things much easier for you. Check out my blog posts and feel free to ask me any questions.