University of Minnesota, Twin Cities – Tips for International Students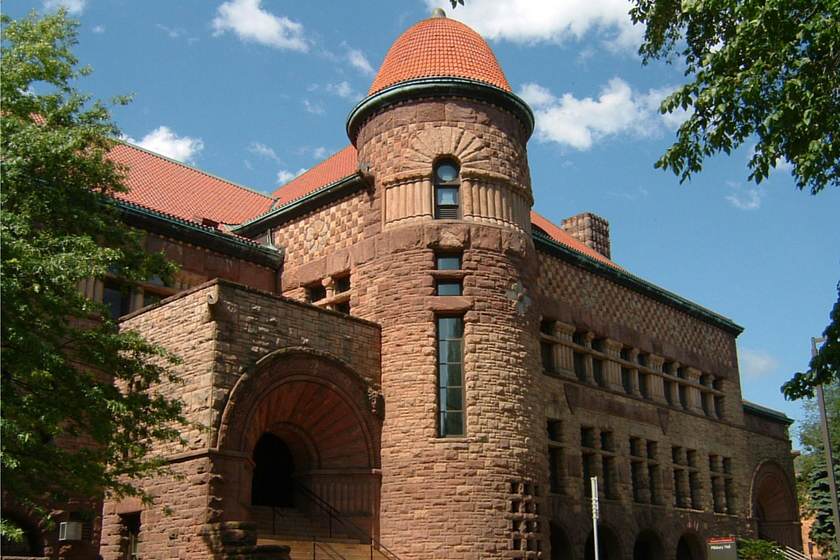 The University of Minnesota Twin Cities is set on the banks of the Mississippi and is the largest and oldest campus of The University of Minnesota. It has the sixth largest main campus student population, with 51,853 students in 2012/2013.
Their sports teams are known as The Minnesota Gophers and compete in the Big Ten Conference, the oldest division 1 collegiate athletic conference in the US.
Where to stay
1. On-campus
90% of new students at The University of Minnesota choose to live on campus and avail of easy access to the facilities. It's a great way to meet people and the most convenient option for classes. You'll also get close access to the library, student organizations, and centers.
Once you're enrolled, you'll have the option of living in residence halls or in one of over 30 Living Interest Communities where students who share similar interests live together in a dedicated area of the residence hall. This will give you the chance to collaborate with like-minded students on projects that interest you and further your career/life goals.
2. Off-campus
Besides living in a residence hall on campus, you have the choice of staying in one of the surrounding neighborhoods located right next to campus:
Stadium Village
Are you a sports lover? Then you'll love living in the stadium village, home to the Golden Gophers TFC Bank Stadium. As well as home to the University of Minnesota sports arenas, there are plenty of bars, restaurants, and shops serving the local student population.
Dinkytown
Home to a large student population, Dinkytown is a commercial district in the Marcy-Holmes residential neighborhood in Minneapolis. It lies on the north side of the university's east bank campus and is full of great restaurants, cafés, and bars.
Seven Corners/Cedar Riverside
A melting pot of cultures, the Seven Corners/Cedar-Riverside neighborhood is also home to many sports fans who attend events at the local Metrodome. If you live here, you'll get to enjoy the friendly nature of the inhabitants and a diverse range of ethnic food.
3. Homestay
Another safe and often cheaper option is to live with a local family near the university. You'll be immersed in the culture and get daily help with your English. As well as a private room, you'll get a set number of meals included and access to laundry facilities.
Other benefits are meeting the locals and getting to see places beyond the tourist trail; your hosts will be the perfect guides for your trip!
Getting around
1. Bicycle
The University of Minnesota Twin Cities has a bike-friendly campus, and cycling is one of the cheapest and quickest ways to get around. If you can't afford to purchase a bicycle, you can join the bicycle-sharing network and check out a bike at any of the 10 locations on campus and more than 100 locations downtown. You simply pay a fee to join up for a month or buy daily passes.
2. Public transport
Using public transport is a cheap way to get to and from the university and this way you don't have to worry about parking. You can purchase discounted student passes for the metro area and a free shuttle service will take you around the main campuses.
3. Car
Parking on campus is limited, so buying a car may not be the best option. You can rent a car with Fleet Services or use a Zipcar to get around without the hassle of worrying about parking or selling a car when you're heading back home.
Food
1. Campus food
You'll find lots of options for dining on campus in cafés and restaurants such as Subway, Bistro West, and Panda Express. You'll find a comprehensive list of dining locations on the university's website here. You can also purchase meal plans to cover your food costs on campus throughout the year.
2. Cheap eats
Being a student can be expensive with books and fees to pay for, but luckily there are some decently priced cafés and restaurants close to the university and in nearby towns.
Dinkytown is a favorite neighborhood for students; you can grab a hearty breakfast at Al's Breakfast or try one of the discounted lunch specials at Hong Kong Noodles.
Other cheap eats include Element Pizza on Broadway St or Zen Box Izakaya on South Washington Ave.
3. Grocery shopping
Save some cash by cooking fresh food from scratch! Eating ready-made meals can be convenient, but cooking fresh food will keep you healthy.
If you don't want to travel for your shopping, you can get it delivered by Gopher Grocery; you simply browse for what you want online and pay.
For organic and sustainable produce, go to Lunds and Byerlys on University Ave SE; they also have a great deli and sell freshly baked goods directly from their bakery.
Free Guide for International Students
Going to the US to study? Download our free study guide for international students in the US.
Download our International Student Guide to
Studying in USA
Sprintax can make things much easier for you. Check out my blog posts and feel free to ask me any questions.