Sprintax at NAFSA Regional Conferences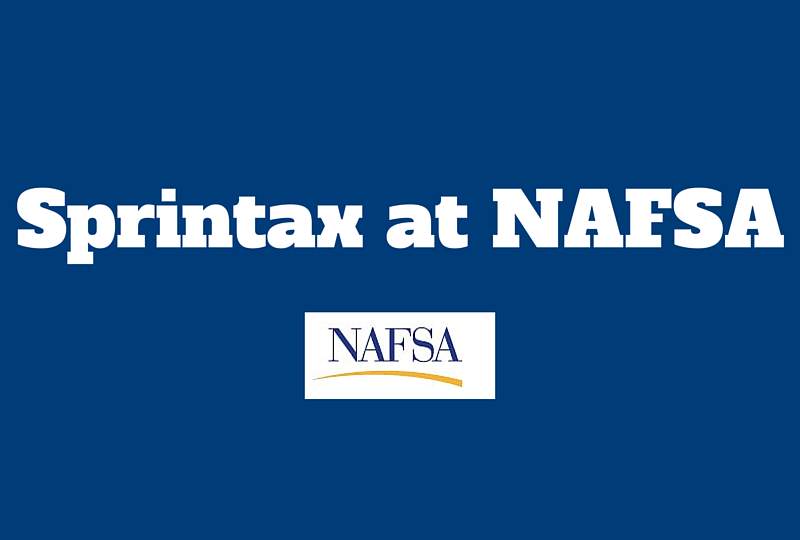 Every year, NAFSA, the Association of International Educators, holds conferences in each state in October and November. These conferences give those involved in education the opportunity to meet, network, and stay up-to-date with the latest trends.
This year, Sprintax were delighted to be represented by Jennifer Gallagher in Boise (Idaho), Cincinnati (Ohio), Savannah (Georgia), and Honolulu (Hawaii). Jennifer raffled off candy, battery packs and cookies. She also donated battery packs to the silent auctions at each conference to raise money for the region.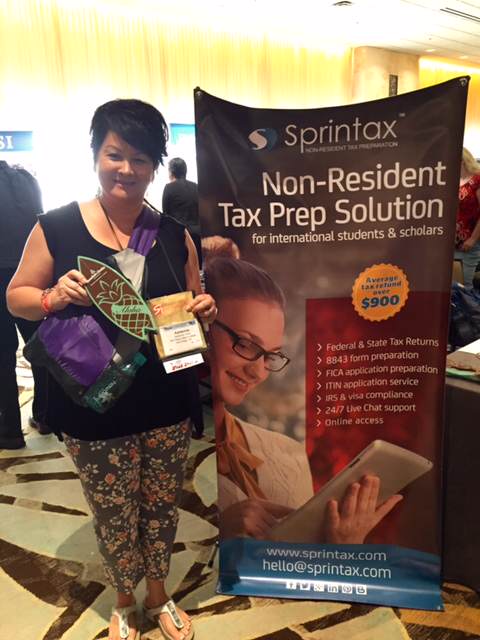 Above is a picture of Adrienne Dines who won the Hawaiian shortbread cookies that Jennifer raffled off at NAFSA Region XII conference in Honolulu. Adrienne is an advisor at Mesa Community College in San Diego.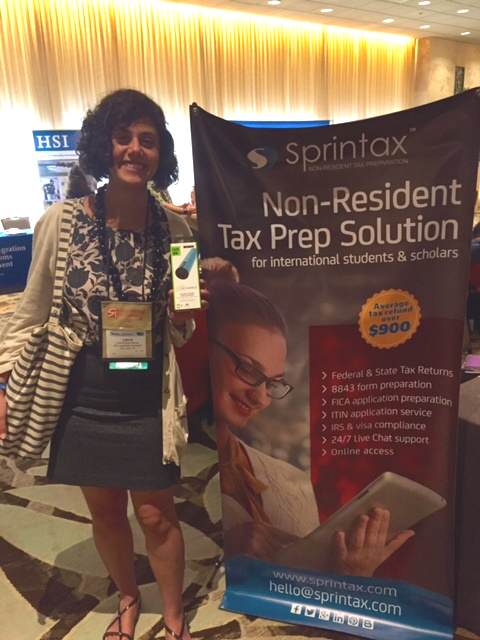 Laura Covey-Kanner-winner of an external battery pack in Region XII in Hawaii.
We were delighted to be part of NAFSA regional conferences as well as the big conference earlier in the year. NAFSA is helping to make strides in education and we look forward to continuing our participation..and the prizes of course!
Sprintax can make things much easier for you. Check out my blog posts and feel free to ask me any questions.