Hiring a J1 worker? Here's everything you need to know about tax!
The J1 visa program was stopped in its tracks in March 2020, following the outbreak of COVID-19.
Thankfully, in large part due to vaccination rollout, demand for J1 visas is starting to climb again in 2021.
If you intend to hire J1 employees at your organization, it is important to ensure that their tax compliance is managed correctly from the start.
With that in mind, this article will cover everything you need to know to ensure J1 workers are taxed correctly, as soon as they start work.
Are J1 participants residents or nonresidents for tax purposes?
One of the primary deciding factors in evaluating how a J1 worker should be taxed is the determination of their residency status for tax purposes.
It's important to note that the IRS deems that the majority of J1 visa holders are nonresident aliens for tax purposes.
J1 Work and Travel, Interns and Trainees are automatically considered nonresidents for two out of the last six calendar years in the US.
If a J1 worker has been in the US for longer than two of the last six calendar years, the Substantial Presence Test will determine their correct tax residency status.
J1 participants can determine their tax residency status for FREE using Sprintax.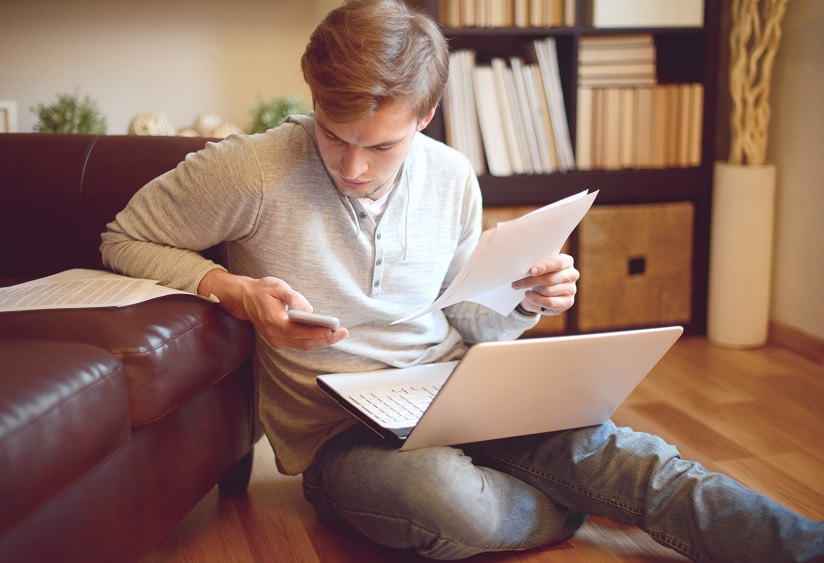 Do J1 participants pay tax in the US?
Yes. As nonresidents in the US, J1 workers are taxed on:
Any income that they will earn from employment in the US
Any stipend, fellowship, grant, or awards they receive
Any other income from US sources that they receive
Depending on where the participant chooses to carry out their employment, they may pay up to 4 different types of tax on their earnings. These include:
Federal Tax
State Tax
Federal Insurance Contributions Act (FICA) Tax
Local Tax
Do J1 participants pay FICA tax?
FICA (Federal Insurance Contributions Act) is a US federal payroll tax which funds both the Social Security and Medicare programs.
These taxes amount to 15.3% of income.
In general, J1 workers should not be charged FICA tax. If FICA is deducted in error, they are generally entitled to apply for a refund of the amount paid.
Sprintax is the best place to get FICA tax refunds for nonresidents!
In fact, we have facilitated over $12.5m in FICA tax refunds to nonresidents.
Are J1 participants entitled to tax treaty benefits?
The US has signed tax treaties with over 60 countries across the world.
Tax treaty entitlements can allow nonresidents to be either partially or completely exempt from tax in the US.
Whether or not a J1 participant is entitled to tax treaty benefits will depend on a number of factors including:
Their visa type
Their income type
What work they are being compensated for
Their duration of time in the US
The US has tax treaty agreements with each of the below countries: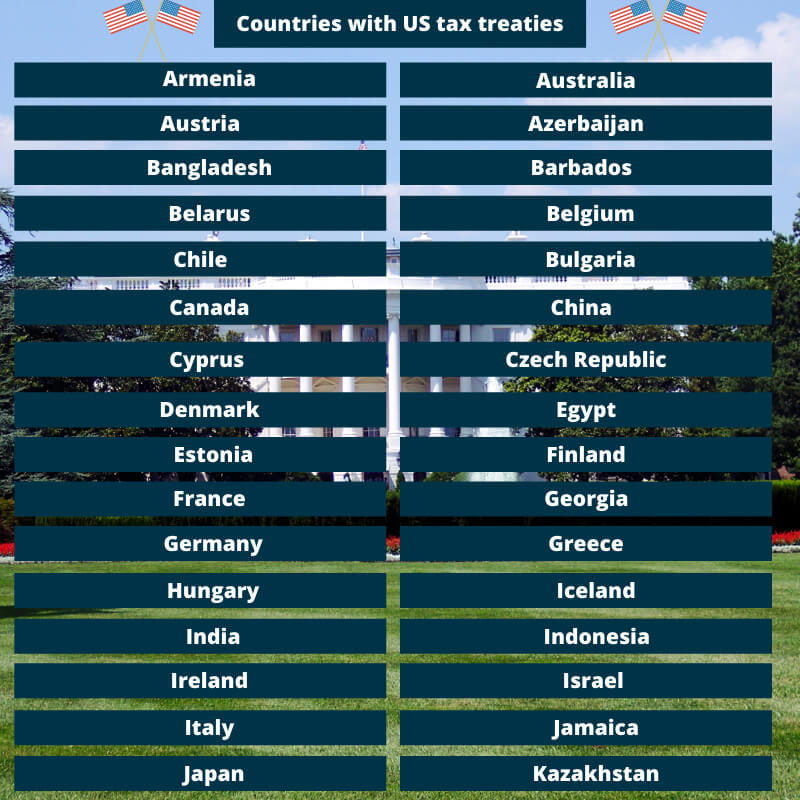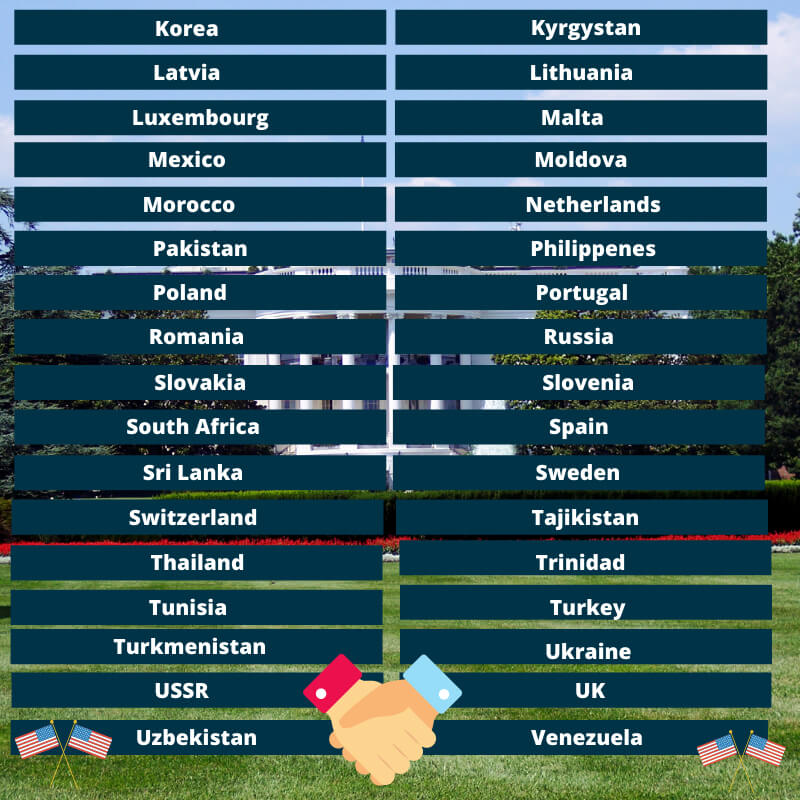 What key tax forms do J1 employers need to know about?
Form W-2
The main purpose of a W-2 form is to report wage and salary information along with other taxes withheld from a worker's paycheck.
At the end of the tax year, when calculating tax and preparing income tax returns, the J1 participant will need the withholding amount that you report on the W-2 form.
By subtracting the figure from their tax bill, the J1 employee will know whether to expect a tax refund or if they have to make an additional tax payment.
You should give your employee their W-2 by 31 January. If they haven't received it by this date, be sure to contact your employee to discuss giving it to them.
You can find more information about what income is taxable for nonresidents in the US here.
Form W-9
If the J1 participant is considered a resident for tax purposes, they may be required to provide you with a Form W-9.
This form will confirm the employee's Taxpayer Identification Number (TIN), and is used to ensure that the participant does not have any backup withholding.
Form 8823
This is used to claim a tax treaty-based exemption from tax withholding on personal services income, rendered by the nonresident worker.
It also reports the country, tax treaty article, amount of exempt income, citizenship and green card status.
It is important to develop an organizational process around Form 8233, this means having either payroll or human resources provide the form to the J1 employee for completion.
If they are unsure, walk them through IRS guidelines for the form as well as the 'supporting statement'.
Although there is no section for a signature or date on the supporting statements for employees, ensure the employee also signs the supporting statement.
Review the form and once it is ready:
Submit one copy to the IRS within five days of receiving it from the employee
Give one copy to the non-resident
Place the original forms in the person's file
Form 8233 is valid for the entire tax year after it is given to the employee.
And remember, Sprintax Forms(formerly Sprintax TDS) helps J1 participants to complete their Form 8233 easily online!
Form W-4
Every J1 participant must complete this form when they start working.
The purpose of this form is to determine how much tax should be withheld from an individual's wages, scholarship, or grant.
Employees with student visas should complete a W-4 form with these four variations:
Check the "Single" marital status on Step 1 (c) (regardless of actual marital status)
Do not claim "Exempt" withholding status on line 7.
Write "Non-resident Alien" or "NRA" below Step 4 ©
J1 Visa holders may be eligible for tax treaties that could limit or eliminate tax withholdings entirely
It's crucial that this form be completed correctly. If the W-4 is not correct, the worker may pay too little tax during the year and face a large balancing payment at the end of the tax year.
As well as this, a missing W-4 may lead to backup withholding of 28% or 30% NRA rate.
Form W-8BEN
Form W-8BEN has two primary purposes:
To prove nonresident alien status (this is part 1 of the form). This may be required for both tax treaty and non-tax treaty income
If the worker is entitled to tax treaty benefits for Fixed, Determinable, Annual, Periodical (FDAP) income (examples include – scholarship, grant, prize, award, investment income, royalties), it must be described in section 2 of the form.
Sprintax Forms helps J1 participants to complete their W-8BEN easily online.
Learn more about how Sprintax can help here.
Form 1040NR
Every nonresident that earns income in the US is required to file a Form 1040NR at the end of the tax year, to report the income that they have earned.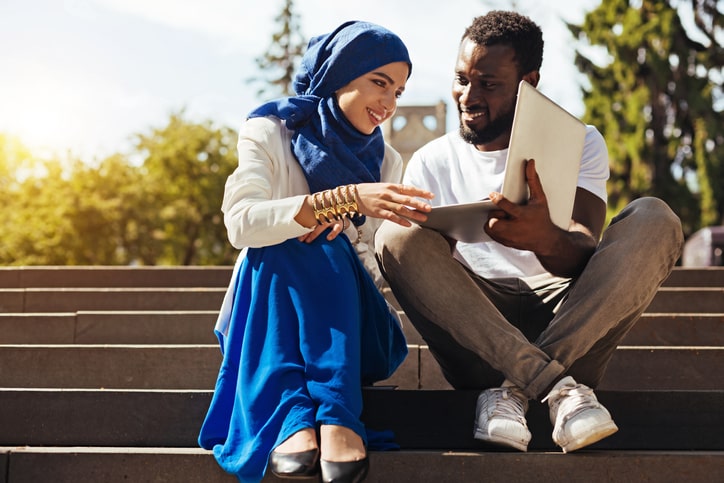 The six key steps to employing J1 workers
Prior to the beginning of employment, ensure the workers have applied for their SSN (Social Security Number) or an ITIN (Individual Taxpayer Number) if you are not applicable to apply for a SSN.
Use the Substantial Presence Test to determine the tax residency of the worker
Determine their income type
Identify if the worker can apply for tax treaty benefits
Obtain and file all the necessary tax forms
Ensure that the worker receives correct documents at the end of the tax year.
Who can help J1 participants with their important tax forms?
Sprintax Forms (formerly Sprintax TDS) is developed specifically to ensure that nonresident students, scholars, and professionals are taxed correctly on income earned in the US, so that the correct amount of taxes are withheld from earnings and reported to the IRS.
Using the latest information and tools, we calculate students and scholars tax withholding, and determine whether they are eligible for any tax treaties or deductions.

Why Sprintax Forms?
Cloud-based, secure and automated nonresident tax solution
Determine Residency and Tax Treaty Eligibility. Calculate tax withholding rates
Instant generation of tax forms (such as 1042-S, W-4, W8-Ben and more) in seconds
Easy to use admin & dashboards. Advanced Reporting tools
Learn more about Sprintax Forms here.
Hey I'm Stacy! I'm dealing with US taxes and can't wait to help you prepare your tax return! I've been working with taxes for like forever, so you can totally trust my expertise. Sprintax can make things much easier for you. Check out my blog posts and feel free to ask me any questions.