NAFSA Fall Adventures 2014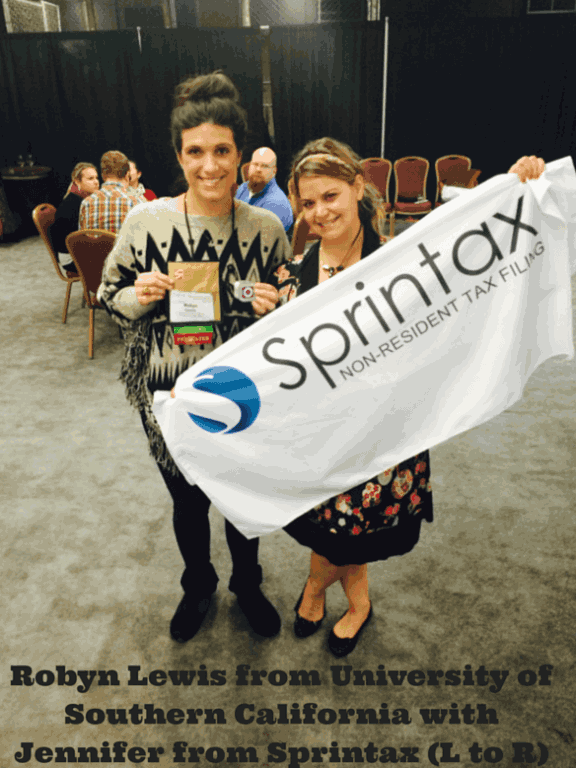 How will you remember Fall 2014? For you it might be an exciting new beginning as an international student in USA, for Sprintax team Fall 2014 is all about NAFSA.
We were more than happy to be a part of 5 of the 11 regional NAFSA conferences that took place in different US regions in late October- early November this year.
As any other NAFSA event, the regional conferences gathered together a lot of professionals, educators and companies, dedicated to international education and eager to share ideas, goals and projects. As we at Sprintax are constantly striving to be on cutting edge of new trends in order to meet the changing needs of our clients and partners, NAFSA regional conferences were an opportunity not to be missed. We had the chance to exchange valuable experience with international education professionals from all around the world, to meet many new partners with whom we shared new ideas, discussed future business opportunities and plans.
One thing you should know about Sprintax is that we love giving away, so we just could not miss to do this during NAFSA regional conferences. All the NAFSA attendants who stopped by Sprintax booth had the amazing chance to win an iPod Shuffle. The lucky winner whose name was pulled out the draw was Anne Kaufman – Assistant Director at USC and the prize was received by her colleague Robyn Lewis. Another iPod Shuffle was donated by Sprintax for the silent auction that was held during the Lexington conference. It was sold for $35 which will be used for funding next year conferences.
We are thankful to all NAFSA attendants for the wonderful experience.  See you next year!
To find out how to become a Sprintax partner or hear more about what our customers say about us visit our website www.sprintax.com
Sprintax can make things much easier for you. Check out my blog posts and feel free to ask me any questions.