We've made some improvements to Sprintax Calculus. Here's what you need to know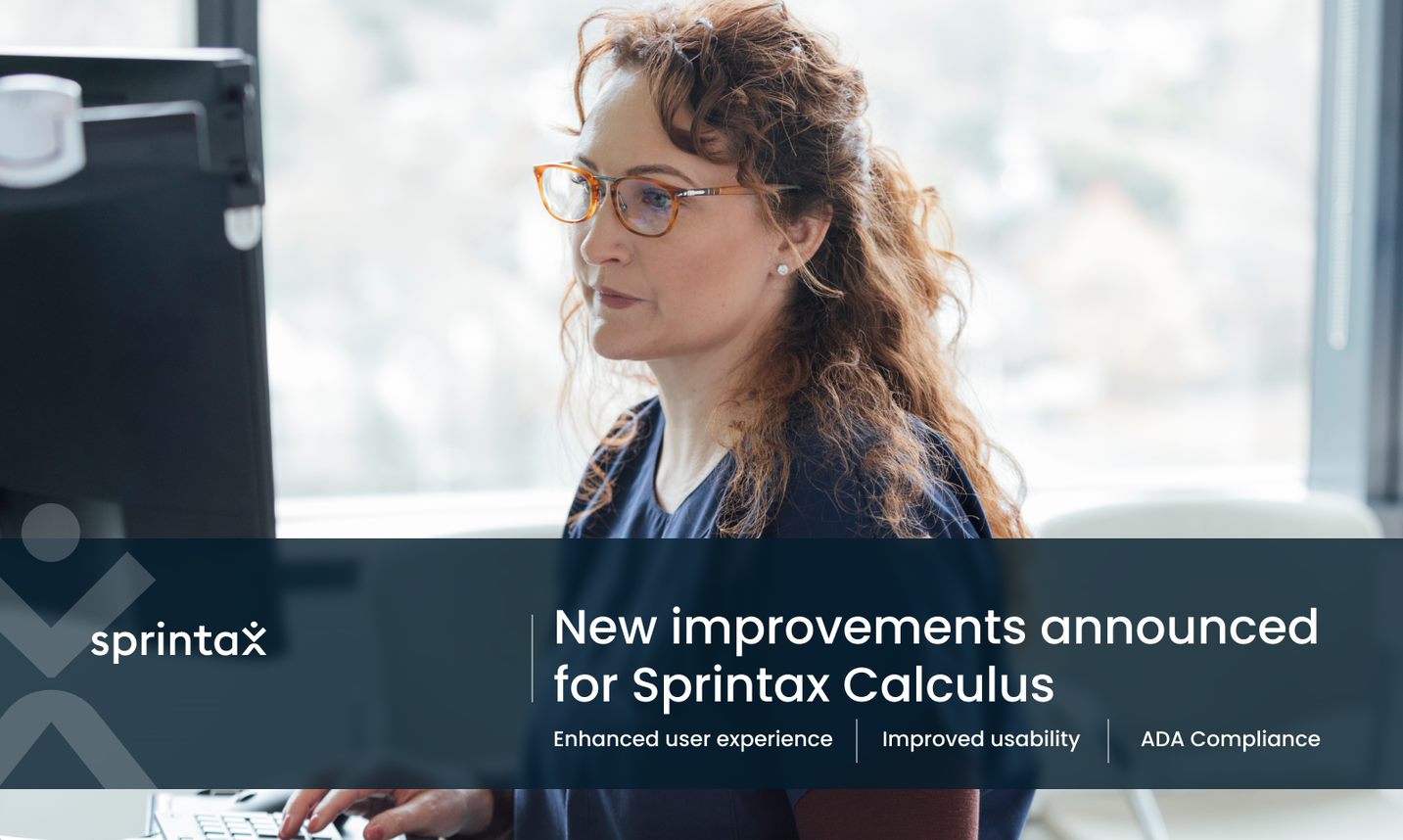 We've made some improvements to Sprintax Calculus. Here's what you need to know
✔ Enhanced user experience
✔ Improved usability
✔ Full ADA compliance
At Sprintax Calculus, we're on a mission to make life easier for all of our users.
And today we're delighted to take a big step towards achieving this goal.
We're super excited to launch (beta for now!) a number of new improvements to our Calculus platform. The headline development is our enhanced ADA compliance.
In this article, we're going to take a look around the relaunched Calculus and outline what the new developments mean for our users.
So what's new with Sprintax Calculus?
More dynamic user experience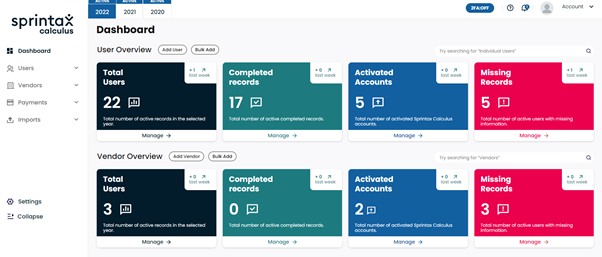 First thing's first. We think you're going to love our slick new look!
When you login to your Sprintax Calculus account, you'll no-doubt notice our fresh branding and vibrant colour scheme.
Enhancing our user experience, we have spruced-up our dashboard with a redesign.
From the home page, you can get a fast snapshot of your total users, completed records, missing records and more.
Meanwhile, our actions tab has a new home on the left side of the screen. Here you can manage your users, vendors and import data and other functions you have become familiar with in Calculus.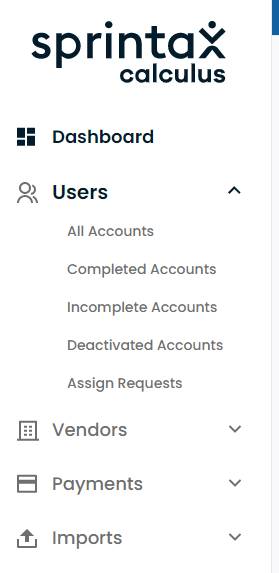 Improved functionality in the Settings tab
It's now even easier to make Calculus work to your specific needs. We have grouped and compartmentalized topics within the Settings page – making it more convenient than ever to find exactly what you are looking for.
In General Settings you will find opportunities to choose:
Whether you wish to add additional descriptions for each nonimmigrant status
If you would like Calculus to prepare tax numbers for particular users
The frequency of 1042-S tax payments
And more
In System & Security you can:
Add or remove user access to Finance/Administrative information
Customize your System IDs
Choose to hide sensitive information in Reports/Exports or 1042-S Forms
In 1042-S Forms Settings you will have a chance to enter preferences related to form 1042-S (such as import and transmission).
ITIN Form Settings, here you can specify how the ITIN documents for your foreign persons will be certified and add Responsible Persons.
In Individual Income Settings, you can select each income type you expect to pay to international visitors. While, in Vendors Income Settings, you can specify each income type you expect to pay to international vendors.
In Tax Treaty Settings you will be able to adjust your Tax Treaty Preferences. And finally, in Document Settings, you can make a number of customizations related to the various tax documents (such as e-signature approval, mandatory documents for upload and more).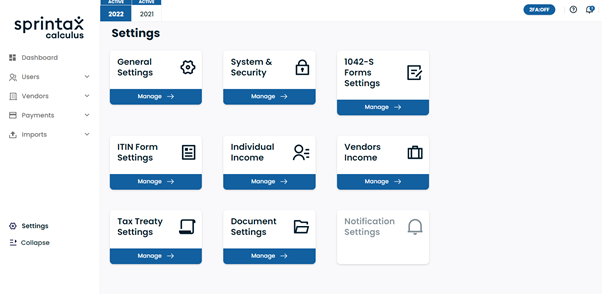 What does ADA compliance mean for Sprintax Calculus users?
ADA refers to Americans with Disabilities Act Standards for Accessible Design.
The goal behind this act is to ensure that all electronic and information technology (like websites) are accessible to people with disabilities.
We conducted a full audit of our platform and highlighted a number of improvements which were required to ensure that Calculus was fully ADA compliant.
As a result, we are delighted to highlight that Calculus is now fully compatible with Screen Reader technology which enables people with visual impairments to hear more details about the function of each icon, menu and piece of text.
Would you like a demonstration of Sprintax Calculus?
Sprintax Calculus ensures that organizations and their nonresident employees remain compliant with IRS regulations.
If you would like to learn more about how we can help you to manage the tax profiles of your nonresident population, why not register for a free, no obligation demonstration of our software?
A member of our team will be happy to walk you through our system and answer your questions.
To talk with our team today, simply complete the short form here.