Başkan Trump'ın 'Vergi Kesintileri ve İş Kanunu' J-1 vize sahipleri için ne anlama gelmekte.
J-1 yükümlülük ve haklarını anlamak.
Sprintax – J-1 vergi iadesine başvuru yapmak için en kolay yol.
Başkan Trump 2017 Kasım ayında ' Vergi Kesintileri ve İş Kanunu ' yasasını açıkladığında birçok J-1 vize sahibi ve uluslararası öğrenci ABD'yi kafası karışık bir şekilde terketti.
'Bu beni nasıl etkileyecek ?' 'Vergi iadesi başvurusunda bulunmam gerekli mi?' 'Hala vergi iadesi alabilir miyim?
Bir çok soru cevapsız kalmıştı.
Bugün bu soruları cevaplamak için buradayız! Eğer bir J-1 seyahatiyle ABD'ye gidecekseniz bu rehberi takip edin, bu şekilde almaya hakkınız olan vergi iadelerini alırken ABD vergi dairesi IRS'i mutlu tutmayı başarabileceksiniz.
Pekala, daha fazla uzatmadan işte her J-1 katılımcısının ABD vergisi hakkında bilmesi gereken 5 şey.
Zamanınız kısıtlı mı ? Bunun yerne hazırladığımız videoya bir göz atın!
(1) Evet, vergi iadesine başvurmak zorundasınız!
Her bir ABD J-1 vize sahibi vergi yılı sonunda vergi iadesi için başvuruda bulunmak zorunda. Yasa bu şekilde!
Başkan Trump'ın yasasından önce J-1 sahiplerinin vergi iade başvurusu yapmasını gerektirmeyen bazı durumlar vardı.
Ancak artık durum böyle değil ve J-1 vizesinin şartlarından biride vize sahibinin vergi beyannamesi vermesidir.
Başvuruda bulunmak
Başvuruda bulunmanın birkaç farklı yolu bulunmakta.
Yeni başlayanlar, başvurunuzu direkt olarak IRS ile gerçekleştirebilirsiniz.
Ancak, birçok J-1 öğrencisi için vergi beyannamesi doldurmak son derece kafa karıştırıcı, karmaşık ve açıkça sıkıcı bir iştir!
ABD vergi beyannamenizi hazırlamanın en hızlı, en kolay ve en iyi yolu Sprintax'ı seçmektir. Bu konuda daha fazlası aşağıda!
Başvuruda bulunmamak
J-1 programınızdan sonra vergi beyannamesi vermezseniz, cezalara ve faizlere tabi olabilirsiniz.
Geç dosyalama cezası, geri dönüşünüzün geç kaldığı her ay için ödenen ek vergi borcunun% 5'i kadardır (en fazla% 25'e kadar). Son ödeme tarihinden 60 günden fazla bir süre sonra başvuru yaparsanız, asgari ceza 205$ veya ödenmemiş verginizin % 100'ü kadardır,  hangisi daha düşükse.
Vergi yükümlülüklerinize uymamanız, gelecekte ABD vizesinin reddedilmesine de neden olabilir.
Vergi ikamet durumu nedir ?
Sağlıklı bir vergi iadesi başvurusunda bulunmak için ikamet durumunuzu belirlemek çok önemlidir.
J-1 vize sahiplerinin çoğunluğu, IRS tarafından vergi amaçlı ikamet etmeyen yabancılar olarak kabul edilir.
Vergi beyannamenizi Sprintax ile hazırladığınızda, yazılımımız verdiğiniz bilgilere dayanarak ikamet durumunuzu belirleyecektir.
Vergi beyannamenizi Sprintax ile hazırlayın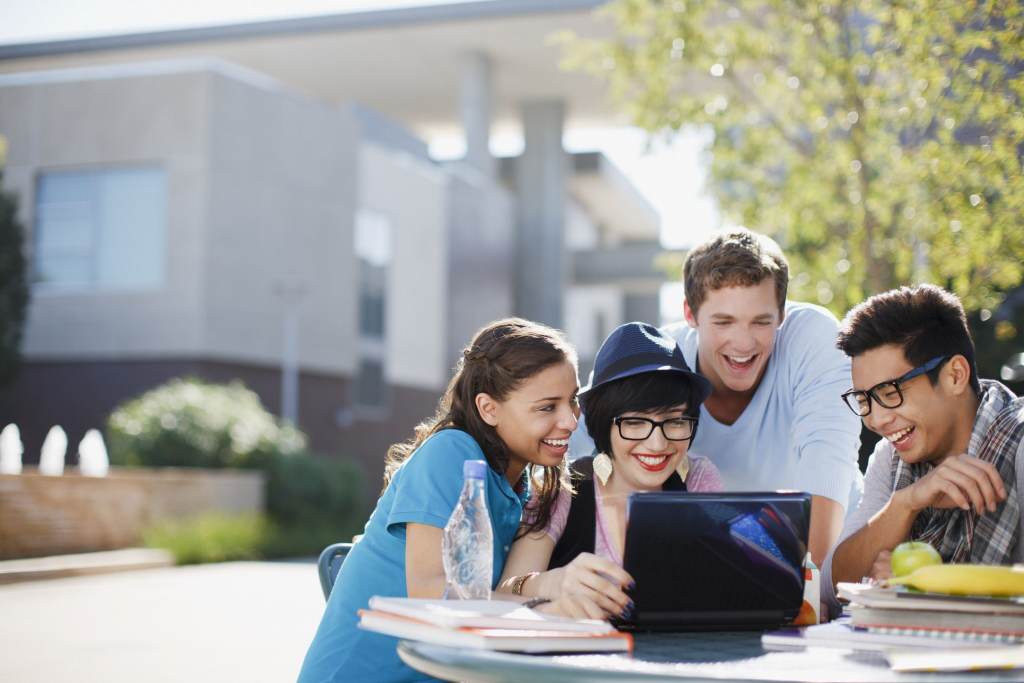 (2) Trump'ın yaptığı değişiklikler öğrenciler için ne anlama gelmekte
'Vergi Kesintileri ve İşler Yasası'nın tüm ABD vergi mükellefleri için etkileri mevcut – ancak özellikle ABD'de eğitim, staj yapmak veya WaT için bulunanlar için daha geniş kapsamlı etkileri vardır.
Bu değişikliklerin çoğu Ocak 2018'de yürülüğe girdiğinden, ikamet etmeyen kişilerin ABD vergi yükümlülüklerini ve haklarını anlamaları çok önemlidir.
İkamet etmeyen kişileri etkileyen en büyük değişim 'kişisel muafiyet' konusundadır.
Yasa değişikliğinden önce ABD'de ikamet etmeden çalışan her bir birey $4,050lık bir kişisel muafiyete sahipti. Bir başka değişle 2017 tılında J1 vizesiyle ABD'de öalıyor olsaydınız $4,050 a kadar vergi ödemeden gelir elde edebilirdiniz.
Bununla birlikte, 1 Ocak 2018 itibariyle (ve 2025 yılına kadar) kişisel muafiyet 4.050 Dolardan 0 Dolara düşürülmüştür. Kişisel muafiyetin kaldırılması, ikamet etmeyen herkes için vergilendirilebilir toplam gelirin arttığı anlamına gelir.
Unutmamakta fayda var, bu değişiklikler 2017 ve öncesi yıllara etki etmemekte. Yani eğer 2017 yılında J1 vizesiyle ABD'de çalıştıysanız hala kişisel muafiyet yasasından yaralanabilirsiniz.
Vergi beyannamenizi Sprintax ile hazırlayın
(3) Hala vergi iadesi alma hakkınız olabilir
Kişisel muafiyetin kaldırılması, ikamet etmeyen kişilerin çoğu için Federal vergi iadelerinin azaltılacağı anlamına geliyor.
2018 vergi yılından itibaren, ikamet etmeyen bir kişinin Federal vergi iadesi almaya hak kazanmasının tek nedeni, gelirlerinden çok fazla vergi kesilmesidir.
Yinede, Federal vergi iadesi almaya hakkınız olmasa bile Eyalet vergi iadesi alma şansınız bir hayli yüksek.
Ortalama Eyalet vergilerimiz $175
Ancak unutmayın; Eyalet vergi iadenizi alabilmek için beyannamede bulunmalısınız. Eyalet vergi beyannamesinde bulunabilmek için öncesinde Federal vergi beyannamesini yapmış olmak zorundasınız !
Son olarak? Yasal olarak vergi beyannamesinde bulunmanız gerekli. Eyalet vergilerinizi alabilmek için harika bir fırsatınız var. O halde başvurunuzu yapın ve paranızı alın!
Sprintax ile geri ödemenizi burada talep edin!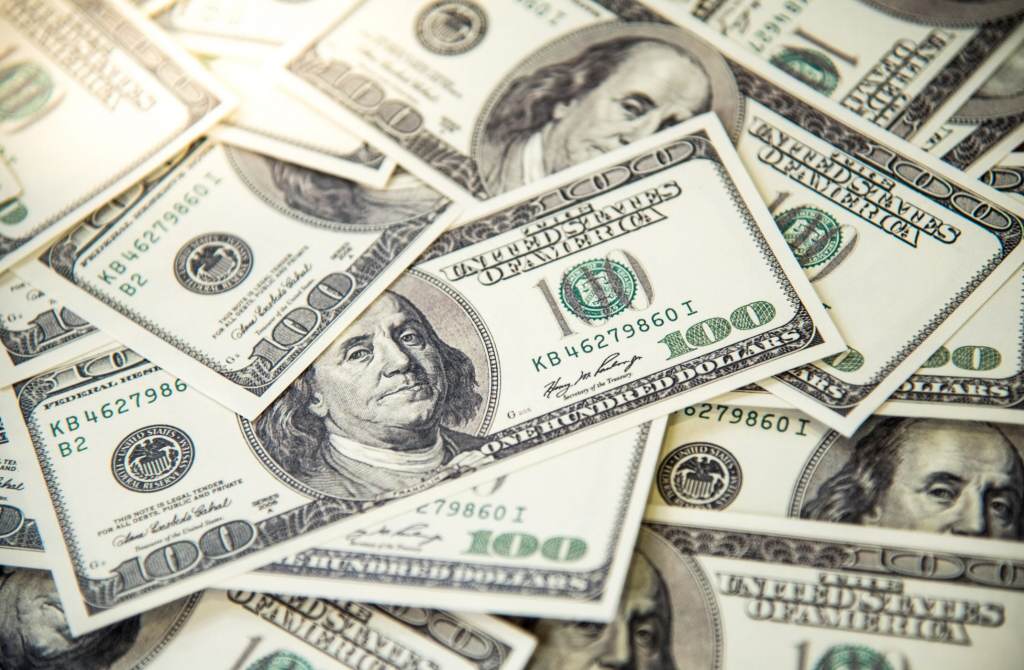 (4) Ne kadar vergi ödeyeceksiniz?
2018 yılının başından itibaren tüm ikamet etmeyen kişiler elde ettikleri ilk 9,525$ a kadar %10 gelir vergisi ödemeli. Eğer bu rakamdan fazla bir gelir elde ettiyseniz 9,525$ ile 38,700$ arasındaki gelirler için %12 gelir vergisi ödemeniz gerekli.
Örnekler
(1) Fred, yaz aylarında bir restoranda çalışmak için J-1 vizesiyle Boston'a gider. ABD'de bulunduğu süre boyunca 4.000 $ kazanır.
Eğer Fred 2017'de Boston'da çalışsaydı, kazancı üzerinden vergi ödemek zorunda kalmayacaktı, çünkü geliri 4.050 dolarlık kişisel muafiyet tutarını geçmemiş olacaktı.
Ancak eğer Fred 2018'de Boston'da çalışmışsa, kişisel muafiyetten faydalanamayacak ve gelir vergisi olarak 400$ (% 10) ödemek zorunda kalacak.
(2) Fiona J-1 vizesiyle Miami'ye gider ve kendisine yazın çalışabileceği bir ofis işi bulur. ABD'de kaldığı süre içerisinde 9,000$ kazanır (tüm WaT katılımcılarının %50sinin ortalama kazancı).
Fiona bu geliri 2017 yılında elde etseydi ödemesi gereken vergi $495 olacaktı. ($9,000 – $4,050 = $4,950. 10% of $4,950 = $495).
Ancak, bu geliri 2018 yılında kazanırsa, toplam vergi tutarı 900$ olacaktır.
tam vergi oranları listesi ve aralıkları aşağıdaki gibidir:
Aralık                             Vergi oranı
$0 – $9,525
Vergiye tabi gelirin %10u
$9,526 – $38,700            +   $9,526 nın üzerindeki kısmın %12si
$38,701 – $82,501           +   $38,701 in üzerindeki kısmın % 22si
$82,501 – $157,500         +  $82,501 in üzerindeki kısmın % 24ü
$157,501 – $200,000       +  $157,501 in üzerindeki kısmın % 32si
İadenizi Sprintax ile buradan talep edin!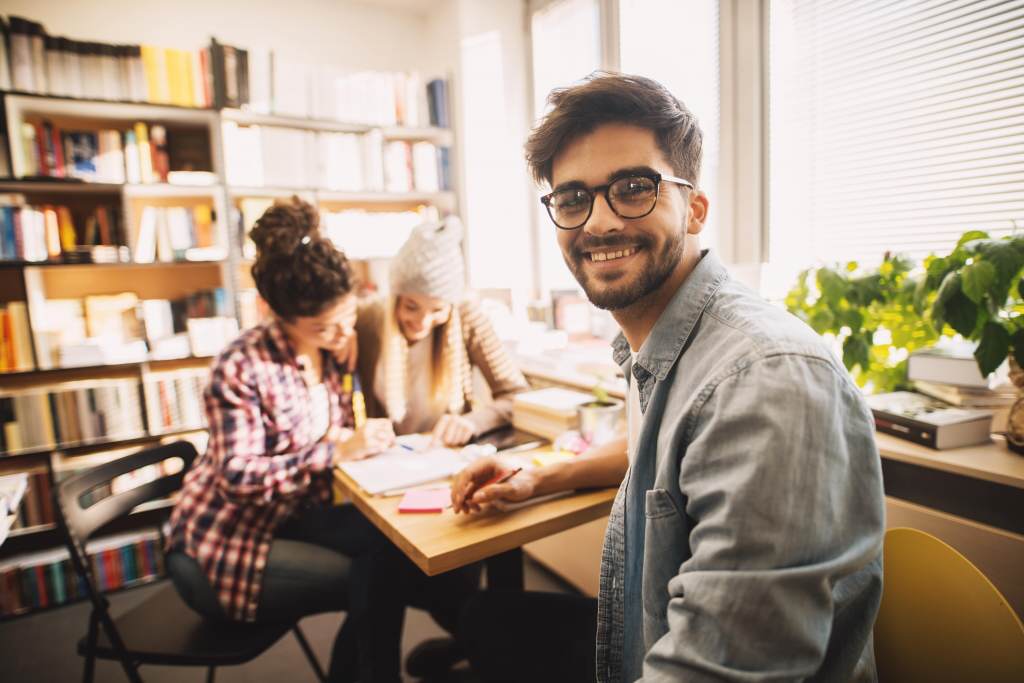 (5) Sprintax vergi beyannamenizi hazırlamanın en kolay yoludur
Sprintax, J-1 programında bulunan ve ABD'de ikamet etmeyenlerin beyannameleri için tek bireysel olarak çevrimiçi hazırlama yazılımıdır. ADB vergi beyannamenizi dakikalar içinde hazırlamanıza yardım edecek!
Bir Sprintax hesabı oluşturduğunuzda, sistemimiz tam uyumlu Federal ve Eyalet vergi beyannamelerini hazırlamanıza yardımcı olacaktır.
Yazılımımız ayrıca yasal olarak almaya hakkınız olan maksimum vergi iadenizi almanızı da sağlayacaktır.
Sprintax aynı zamanda ABD'deki NYU, Columbia, Arizona Eyalet Üniversitesi, Illinois Teknoloji Enstitüsü ve Cornell gibi birçok büyük üniversiteye yönelik "vergi iadesi" yazılımıdır.
Aynı zamanda Turbo Tax'in ikamet etmeyen kişiler için önerdiği iş ortağı konumundayız.
"Kendin yap" ne anlama gelir?
Sprintax J-1 vize sahiplerine kolayca ve tam uyumlu bir şekilde vergi beyannameleri hazırlama imkanı sunun bir "kendin-yap" yazılımdır.
Hesabınızı oluşturduğunuzda, yazılıma bazı ilgili bilgileri girmeniz istenecektir. Ardından tamamlanmış ve tamamen uyumlu 1040NR (ikamet etmeyen kişiler için vergi beyannamesi) belgenizi indirebileceksiniz.
Sprintax aracılığıyla başvurduğunuzda güvenle başvurusunuz!
Tamamen uyumlu ABD vergi iadesi
Zaman ve stresten tasarruf edin!
İkamet durumunuzu öğrenin
İlgili uluslarası vergi anlaşmaları hakkında faydalı.
Kişisel muafiyet, krediler ve vergi kesintileri konusunda faydalı
24/7 Vita belgeli Canlı Yardım servisi
En yüksek  seviyede Eyaler vergi iadesi
500 binden fazla kişi Sprintax'ı vergi beyannamelerini hazırlamak ve vergi iadelerini almak için kullandı.
Maliyeti ne kadar olacak ?
Sprintax vergi beyannamesi hazırlama ücretleri:
$35,95 – Federal
$25,95 – Eyalet
Ancak unutmayın, çoğu J-1 vizesi sahibi Eyalet Vergi İadesi hakkına sahiptir!
Nasıl başlayabilirim  ?
Çok Kolay!
Özetle:
J-1 vize sahiplerinin çok büyük kısmı ABD devleti tarafından vergi işlemlerinde ikamet etmeyen statüsünde kabul edilir.
ABD'de ikamet etmeyen her bir birey, yasal olarak vergi beyannamesi yapmak zorundadır.
Bu işlemin yapılmaması cezalara, yaptırımlara ve gelecek yıllarda ABD'ye girişlerinize izin verilmemesine yol açabilir.
1 Ocak 2018 itibariyle ikamet etmeyen kişilerin artık $4,050 Dolarlık kişisel muafiyete tabi tutulmayı talep etme hakları yoktur.
Sprintax ABD vergi iade başvurularınızı daha kolay hale getirmekte!
Vergi iade başvurunuzu Sprintax ile gerçekleştirmeniz durumunda yasal olarak almaya hakkınız olan en yüksek vergi iade miktarını elde edeceksiniz.
ABD vergi beyannamenizi Sprintax ile hazırlamak inanılmaz ucuz ve kolaydır. Şimdi başlayın!
Subscribe to the Sprintax Blog!
US tax can be confusing. Especially for nonresidents!
That's why, if you're an International Student or J-1 participant in the US, or you work in a University International Student Office, you should subscribe to the Sprintax blog.
You'll find tons of useful content for nonresidents. We cover tax, student life, acclimatizing to the US and much more.
So what are you waiting for? Sign up today and never miss a thing!