H1B VISA – All your questions answered!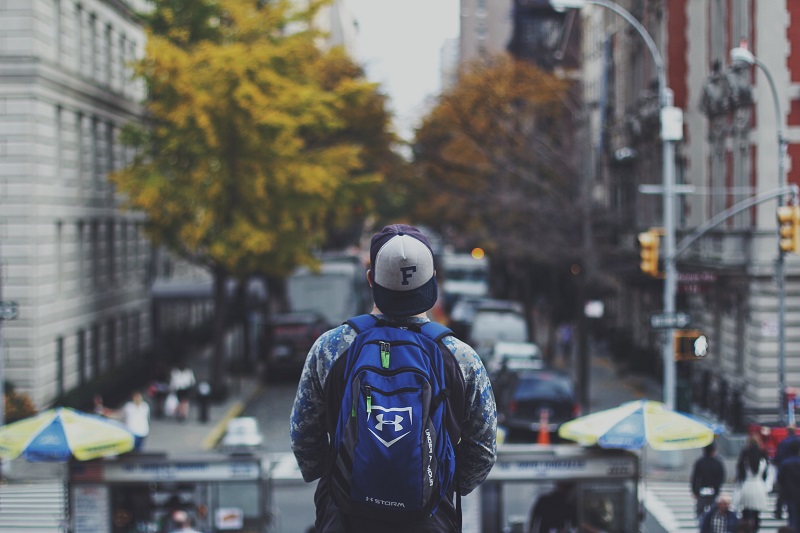 If you are an international student in the US on an F1 visa, you may wish to stay in the US to find work after you complete your course. You can do this by changing your F1 visa to a H1B visa (and later obtaining a Green Card).

In order to apply for a H1B visa, you will need a bachelor's degree and a job offer from a US employer.
In this blog, we will discuss what a H1B visa is, what it entitles you to and the application process you need to go through in order to obtain this visa.
What exactly is a H1B Visa?

The H1B Visa is a non-immigrant, professional visa used by employers to hire temporary workers from overseas to come and work in the US for a limited period of time.
The employer must apply for the H1B Visa with the USA Immigration Department, submit all the required documents on behalf of the applicant and pay for the visa fees.
The main advantage of the H1B visa is that, if you would like to extend your time in the US after your studies, this visa helps you to do exactly that
One of the greatest disadvantages of H1B Visa is the lack of mobility. In most cases, the workers can only work one job, as new documentation is required for a change of employer. Also visa holders risk losing their temporary residency if they lose their job.

F1 to H1B – change of status
Upon graduation, you can either apply to change your visa to a H1B or use your F1 visa for Optional Practical Training (OPT).
OPT is a training period during which students are allowed to gain practical experience in their area of study for a 12 months period.
It gives students the possibility to gain experience in their field of study while searching for a H1B sponsoring employer.
Once the duration of OPT has been completed, the student is no longer eligible to stay in the country and a change of visa status is required.
The application to transfer a F1 visa to H1B visa is the same as the regular H1B application.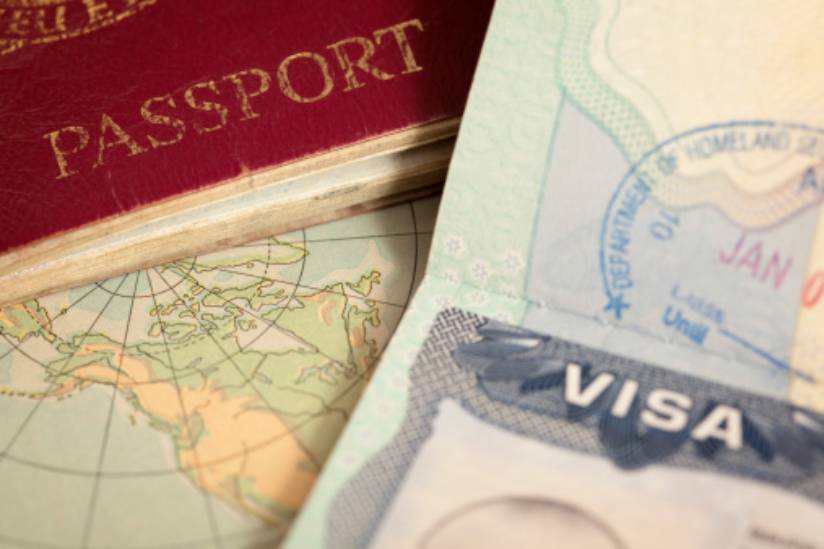 H1B visa eligibility
To be eligible for a H1B visa, the worker must have at least a bachelor's degree in a given field or equivalent work experience.
For the immigration service, three years of experience is equivalent to one year of education. The employer must also provide evidence that they were not able to find a US-based worker.
H1B application process

Your employer must file an LCA (Labor Condition Application) with the US Department of Labor
They must also complete Form L-129, Petition for a nonimmigrant Worker and Form L-129 H Classification Supplement
Every individual case requires supporting specific documentation
If you have already filed a H1B Visa petition and your case status is pending, you can remain on F1 visa status where your work authorization and F1 status would otherwise expire until the H1B is approved.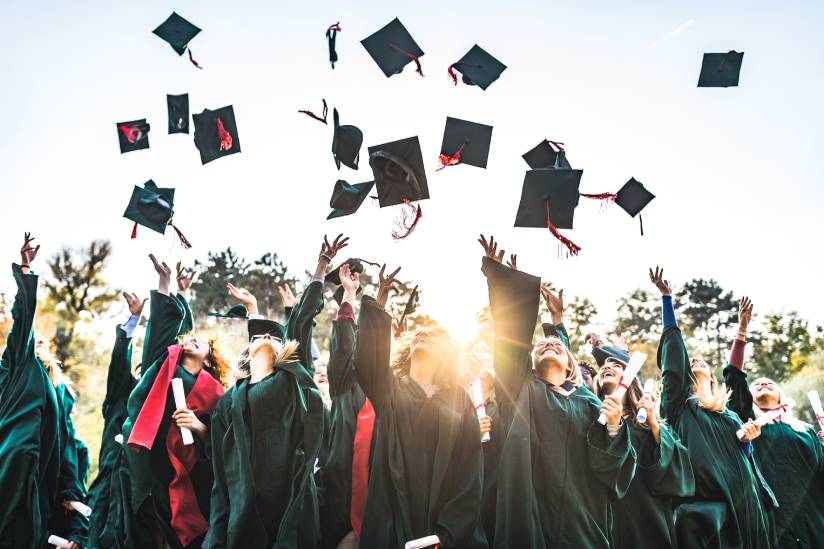 H1B visa duration

With a H1B visa you can stay in the US for an initial period of three years. This period can potentially be extended to six years. An exception can be made only in certain circumstances and on a case-by-case basis depending on the type of work being performed.
If you decide to leave your employment, you must either find a new employer, apply for a change of status and complete new paperwork, or return to your home country. You have a 60 day grace period to apply for a Green card, permanent residency or find a new employer.
If you were dismissed by your employer, the company is responsible for the costs of your return.
H1B visa quota and lottery
The US immigration authorities set a quota of 65,000 H1B visas that can be issued each year.
An additional 20,000 visas are issued for people who have completed a Master's degree in the USA.
If you have a master's degree, your chances of being selected doubles, as your application will be entered in a lottery pool of other master's applicants as well, while those with a Bachelor's degree will only have one chance.
The H1B lottery is a computer-generated random selection process that the US Citizenship and Immigration Services (USCIS) uses to randomly pick applicants.
If you are not selected, USCIS will return your visa fees and you can submit a new application the following year.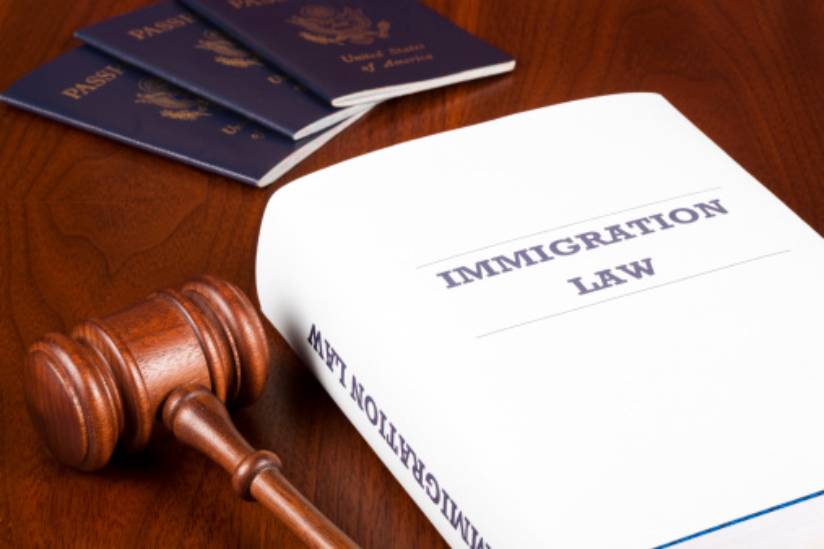 Can H1B visas be extended to family members?

H1B Visa Holders can take their families with them when moving to the USA. The dependent family members (children up to 21 years old) should apply for a H4 Visa. They can live, work, go to school, get a social security number, get a driver's license and open bank accounts in the US with a H4 Visa.
However, the H4 Visa is valid only until the H1B visa expires. After that, family members must return to their home country as well.
Green Card and permanent residence
H1B holders can seek permanent residence by applying for a change of status through the Form I-485. They can also apply for a Green Card while their visa is still valid.
In order to apply for a Green Card, your employer must apply for a Permanent Labor Certification (PERM), which needs to be approved by the Department of Labor. You can take a look at the detailed steps for turning a H1B visa to a Green Card.
The company must submit Labor Conditions Approval (LCA)

Once you are hired, in order to get a H1B visa, your employer should begin the application process by submitting LCA to the Department of Labor (DOL).
LCA provides information about your job, salary, location and working conditions. This way the employer confirms to the government that your salary will be either equal to the average for the region or higher.
After the LCA has been approved, the employer will file a Petition for a Nonimmigrant Worker, Form I-129.
In the last step, the applicant must process their visa in their home country.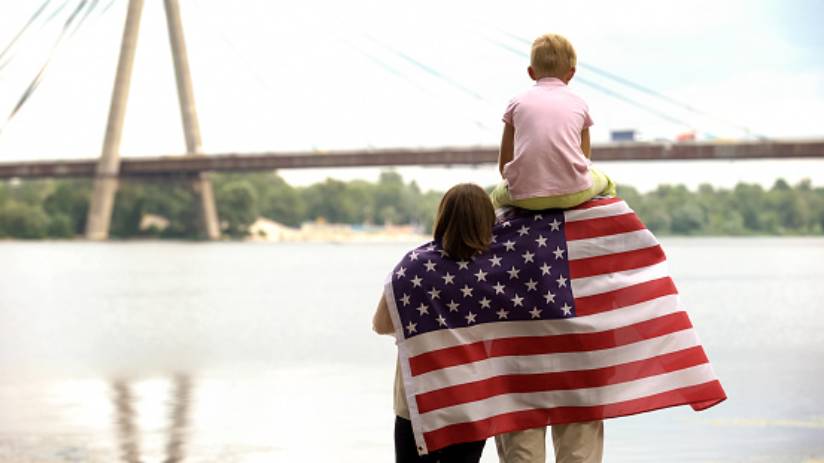 Tax residency status for H1B visa holders

Generally, an alien in H-1B status (hereafter referred to as "H-1B alien") will be treated as a U.S. resident for federal income tax purposes if he or she meets the Substantial Presence Test.
The Substantial Presence Test is a mechanical test based on counting a non-immigrant alien's days of physical presence in the United States under a 3-year "look-back" formula.
For purposes of this 183-day test, any part of a day that a non-immigrant alien is physically present in the United States is counted as a day of presence.
There are exceptions to this rule where certain days of physical presence in the United States do not count, including days a non-immigrant is an "exempt individual."
However, the rules allowing an "exempt individual" to exclude U.S. days of presence do not apply to H-1B aliens.
The test is applied on a calendar year-by-calendar year basis (January 1 – December 31).
Under certain circumstances, an H-1B alien who fails to meet the Substantial Presence Test may be able to choose to be treated as a U.S. resident for the tax year.
Check out our blog post US tax residency status explained for more details on residency.
What taxes will a H1B Visa holder pay in the US?

Nonresidents pay a range of taxes in the US including Federal Income Tax, State and Local income tax (depending on where you live) and Federal payroll tax (FICA) – depending on your circumstances. You can find a detailed guide on filing taxes on an H1B visa here.
How can Sprintax help with your taxes?
Every nonresident in the US is required to file tax documents.
If you need a hand when preparing your tax documents you should choose Sprintax.
We offer an easy-to-use online tax returns solution for nonresidents.
Sprintax was created specifically for international students, scholars, teachers, and researchers in the US on F, J, M and Q visas, to make filing their return easy and ensure they are fully compliant with the IRS tax rules.
Prepare your US tax return with Sprintax
Sprintax offers a range of services to assist you in filing your tax returns, including:
To get started with your nonresident tax returns, simply create an account.
To learn more about how Sprintax can help US nonresidents, visit our website.
Subscribe to the Sprintax Blog!
US tax can be confusing. Especially for nonresidents!
That's why, if you're an International Student or J-1 participant in the US, or you work in a University International Student Office, you should subscribe to the Sprintax blog.
You'll find tons of useful content for nonresidents. We cover tax, student life, acclimatizing to the US and much more.
So what are you waiting for? Sign up today and never miss a thing!