How to Pay International Student Fees in the US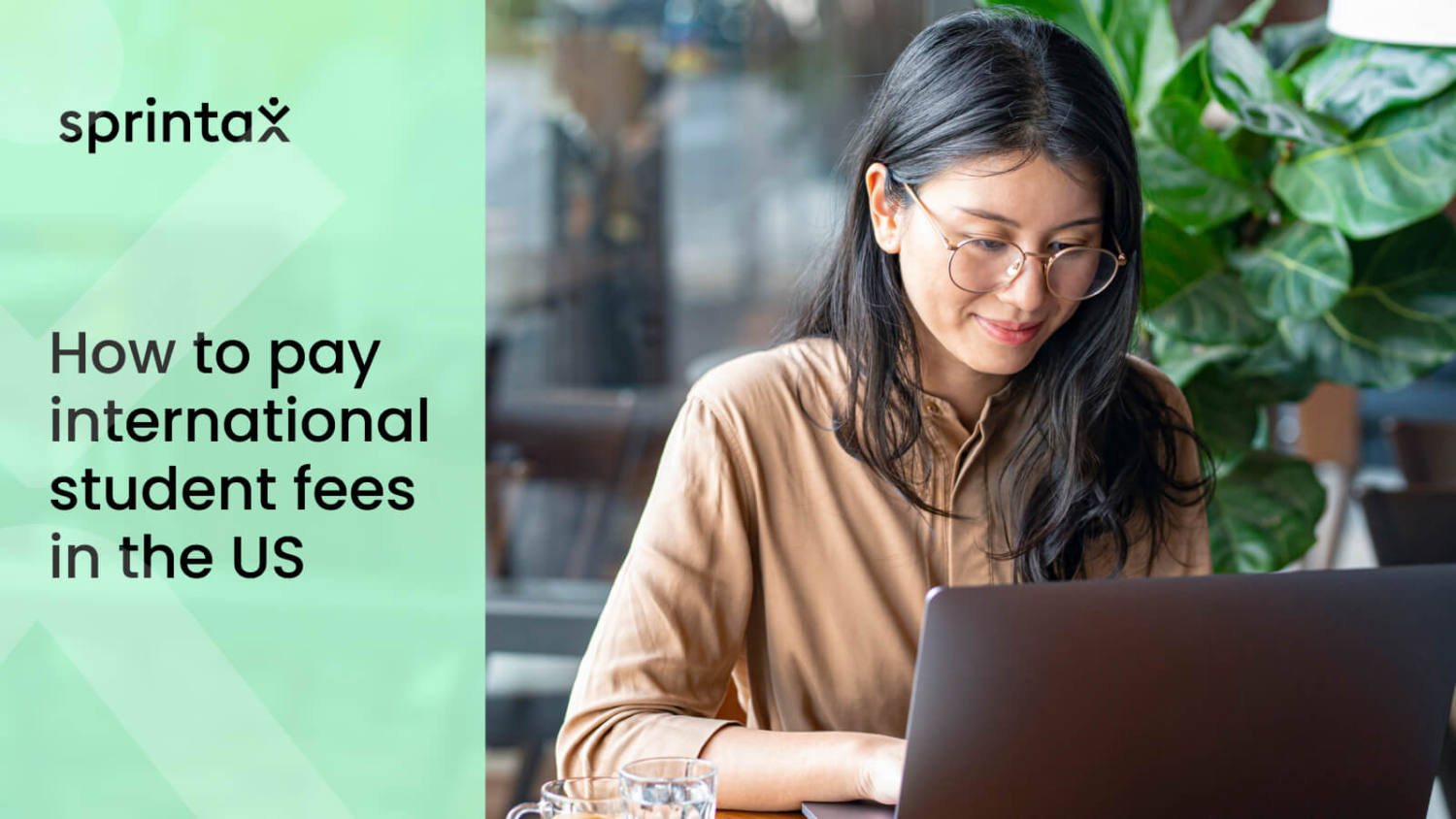 Hey international students in the US! Got a college tuition payment coming up? Here's how to transfer your fees the easy way
Picture this.
You're busy taking notes during an important university lecture.
And then your phone lights up.
'Bing!'
It's time to pay your college fees.
But as an international student, dealing with currency exchange and bank transfer fees can be a real headache.
Don't worry. We've put together this simple guide to help you pay your fees the easy way.
(PSST: If you stick around to the end, we'll even share some great tips to save you money on your tuition payments.)
How to pay your international student tuition fees
 1.Traditional Bank transfer
If you send money directly from your overseas bank account to pay your tuition fees, it's important to be aware that this can be an expensive route to take.
Banks can often offer uncompetitive exchange rates and charge high fees. If you are sending thousands of dollars, it's important to find the most favourable option for your needs.
What's more, this service can also take several days to process. So, if you find yourself under pressure to send funds, the international bank transfer option can often leave you sweating
 2. International Bank Draft
An international bank draft is used when you want to pay important bills in a foreign country. When you buy an international bank draft you put money on the counter or ask the bank to take them from your account.
Then the bank converts it into whatever currency you need. Then you can send the bank draft in the payee's local currency.
Bank drafts are designed for the overseas transfer of large sums.
While they are not the easiest to carry out, the good news is that this type of payment is accepted in the majority of countries around the world and is relatively inexpensive. Bank drafts are secure too.
However, bank drafts typically take several weeks to process, so they are only an option if the time is not of the essence.
3. University Online Payment Portal
Even though many universities offer their own payment portals, this may not be the best option when it comes to saving money. When using this type of payment portal to pay your tuition fee, try to keep in mind that:
Paying the entire year of tuition instead of just one semester may secure you lower fees and stronger exchange rates. It's a good idea to ask about discounts based on payment size.
If you find any links on Google or in emails for paying your tuition fee, do not click on them. Instead, always go to the official university website and click on the payment portal there.
4. Cash
Some educational institutions will accept cash payments.
That said, this should probably be the last option you consider. After all, it's not exactly convenient or secure to carry around large sums of money!
If you decide to exchange money abroad, consider using a money transfer service which gives you the ability to pick up cash.
Alternatively, if you choose to exchange in your own country and if travel internationally by plane, keep in mind that airlines have cash limits.
5. Credit Card
Want to pay for college with a credit card? The good news is that more and more colleges are now offering this option. The bad news? Many schools charge a fee for the convenience of using a credit card.
In fact, a recent survey has found that, of the 300 largest US private, public and community schools, 255 schools (85%) accept credit cards for tuition payments – under at least some circumstances. However, among the schools that accept cards, 145 (57%) charge fees for card payments. The average fee is 2.62%.
Most schools disclose these card fees on their websites, but the information isn't always easy to find. If you choose this option, it's a good idea to call the school to confirm transaction costs before you pay your tuition fees.
6. Wire Transfers 
A wire transfer (also known as money transfers, bank transfer or credit transfer) is any electronic transfer of money from one person or entity to another.
Most people are daunted by the idea of sending wire transfer due to the amount of paperwork that must be completed.
To get started, you will need to include:
Account holder's name, institution number and mailing address
Branch number
Account number
SWIFT code and routing number (international wires)
It is very important that you are aware of any wire transfer fees and the amounts vary if the wire is domestic or international.
Wire transfer fees may vary depending on your bank and take 3 to 5 business days.
Even though this is a secure way to send money, there are often scams involved when transferring a large amount of funds and you cannot reverse the transaction if you change your mind.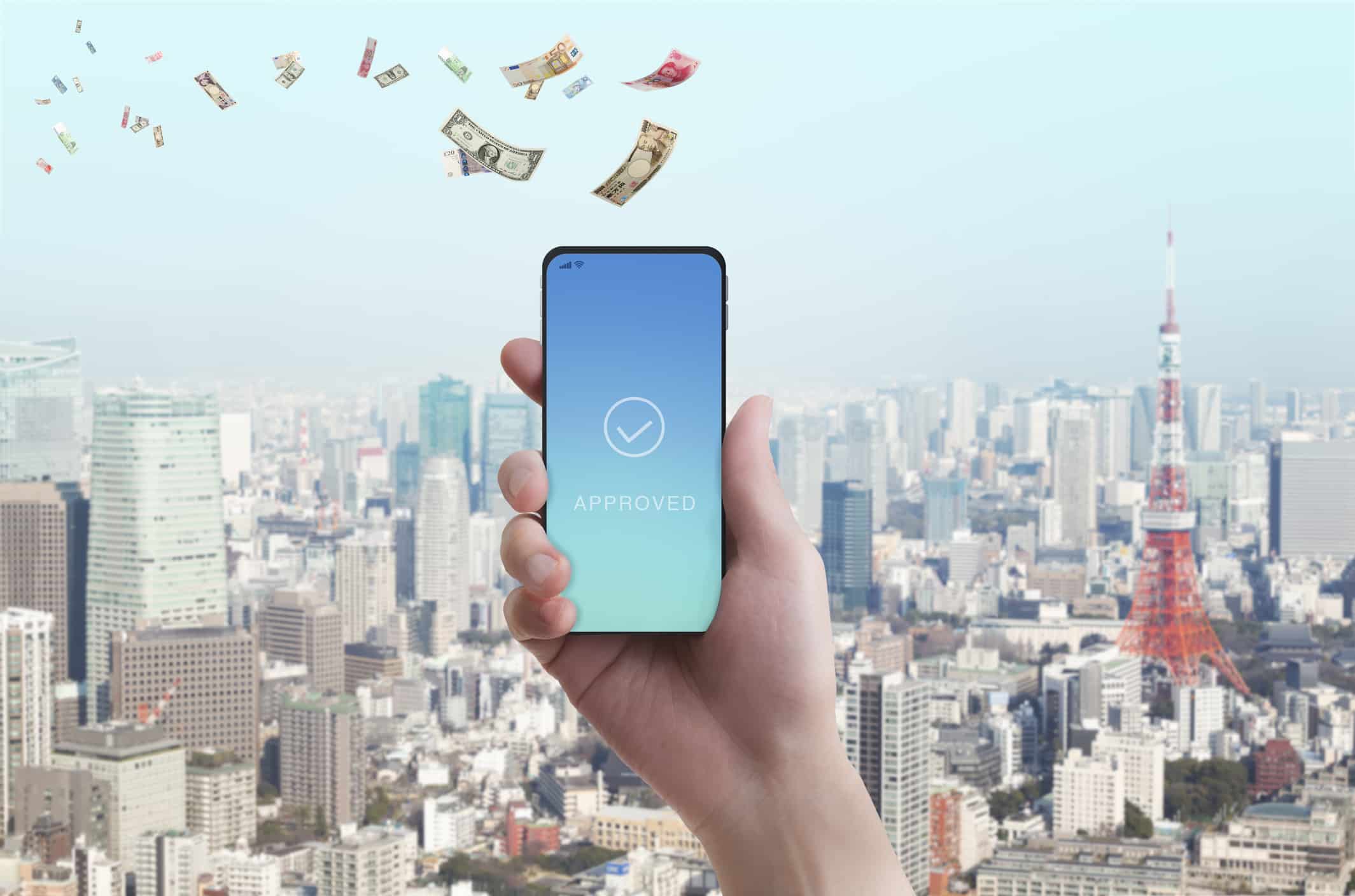 How to pay your tuition fees the easy way – Secure Wire transfer
The best way to pay for your tuition fees?
Simple!
With Sprintax Payments you can send money directly to your institution securely online and on the go.
Our solution eliminates bank transfer fees and you will enjoy unbeatable exchange rates too.
The result? You save on every transaction.
Payments are fully tracked from transfer to delivery, ensuring complete peace of mind.
How does Sprintax Payments work?
To get started, create your free account on Sprintax Payments.com.
You will then receive a highly competitive exchange rate for that day – valid for 48 hours.
Next, simply make the payment into your Sprintax Payments account in your local currency. The payment will immediately transfer to your institution's US bank account.
Why choose Sprintax Payments?
You save money
We have eliminated bank transfer fees and you will also enjoy unbeatable exchange rates.
Safety and security
This is a licensed and regulated payment solution that is trusted by banks and regulations worldwide.
Flexibility
You can pay via bank transfer or credit card.
Fast service
Payments are processed within 48 hours.
Unrivaled customer service
24/7 multi-lingual customer support and online tracking.
To get started, simply create your Sprintax Payments account here.