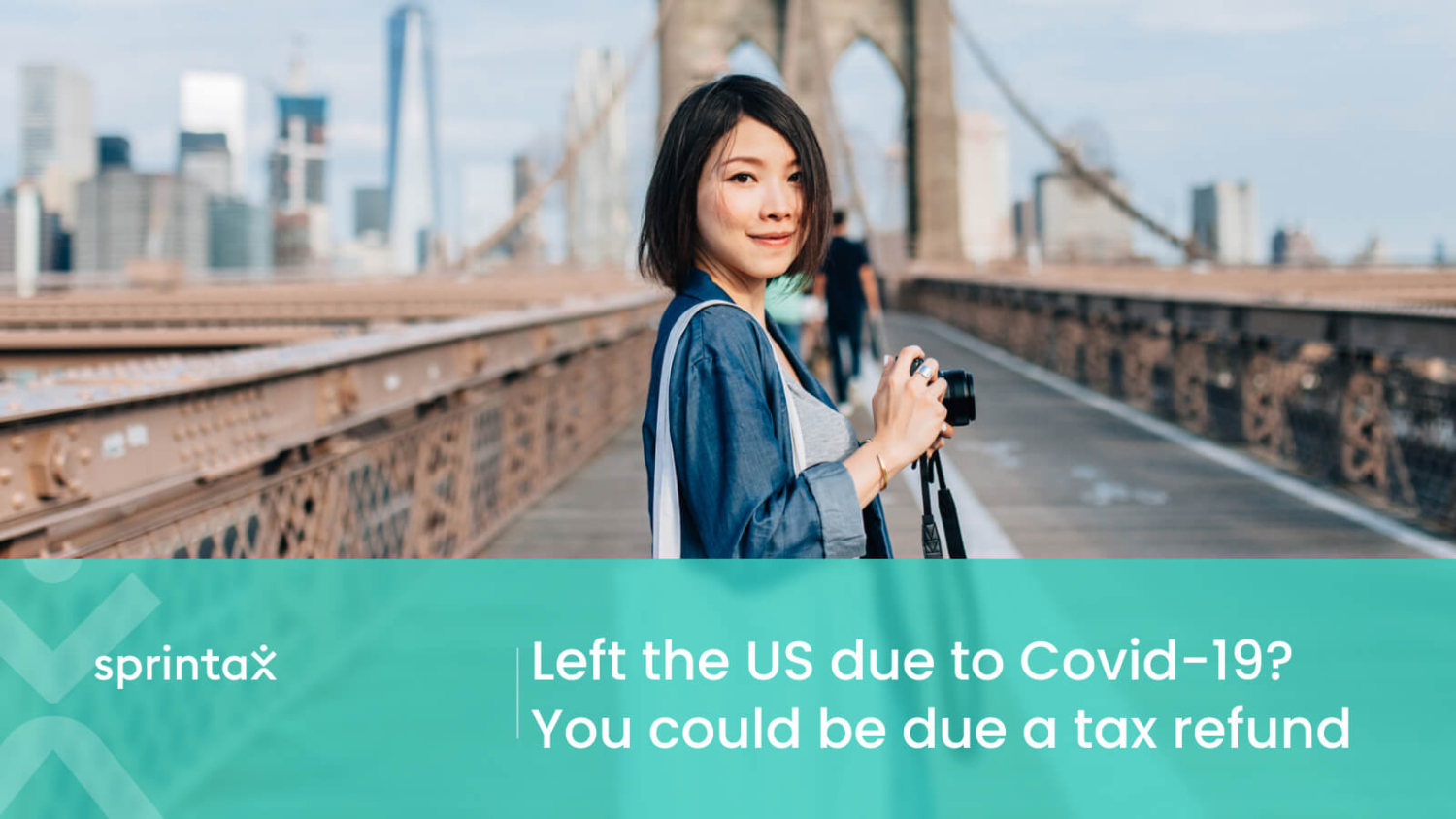 Covid-19 called a halt to countless peoples plans in 2020!
Many nonresidents had to leave their adventures in foreign lands and travel home.
If you were one of the people who had to leave the US due to the pandemic…we feel your pain!
However, you should know that you still have tax filing obligations in the US!
Lucky for you, you could be due a big tax refund! Continue reading "Did you leave the US due to Covid-19? You could be due a tax refund!" »