What to pack when leaving to study in the US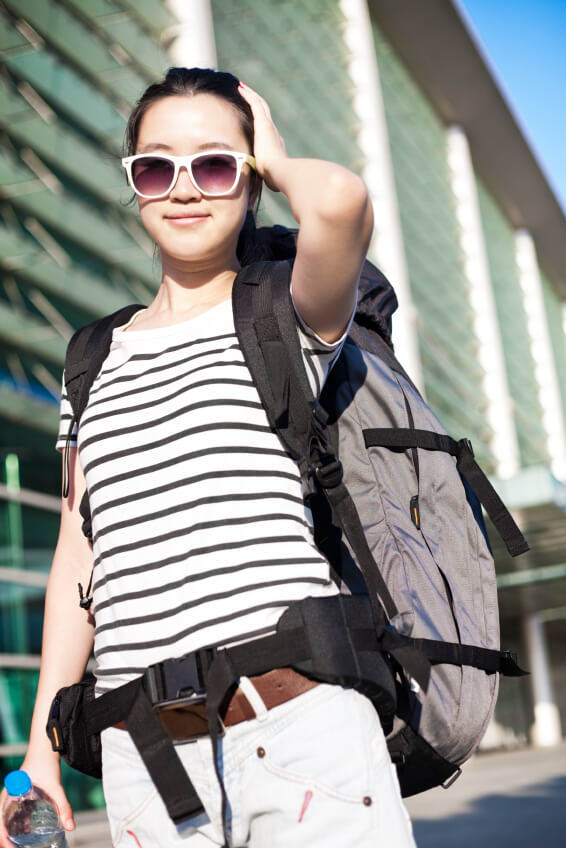 Cool packing tips and tricks for international students
Studying abroad in the US is a life-changing experience for international students. It's exciting and overwhelming but there are also a lot of issues to deal with before you embark on your unforgettable adventure. Packing is one of the things that can be a bit daunting but with a little planning in advance, leaving for college doesn't have to be so complicated.
So we're here to give you some advice on what to pack to make life easier for you!
First of all, remember the golden rule of packing – focus on the basics to ensure that only what you really need ends up in your luggage. With that in mind, you can start packing.
Certainly, clothing is one of the first things to begin with. But be careful – resist the temptation to take your whole wardrobe with you (ladies especially). Some say the optimum amount is up to three weeks worth of clothes suited to the season.  Not only will your suitcase be bulky if you take more, but you probably won't have enough space in the dorm to fit every piece of clothing you own, not to mention you'll be charged overweight baggage fees at the airport. Instead, choose wisely what to take – pick clothes that are suitable for different occasions – for example a tailored jacket that can serve both casual and dressy outfits. It's also a good idea to pack items that match more than one of your other pieces of clothing so you have greater choice of outfits. You may also want to take some sports clothing and a swimsuit. Most colleges have great sporting facilities to use and sport is a great way to relax and relieve the stress, which is inevitable during exam period.
Bring a few essential toiletries and purchase the rest on arrival. They're cheap and it will prevent the risk of shampoo bursting in your suitcase. In dorm life you'll most often have to share a bathroom or shower room with one or several other people. Carrying all your bath products with you every time you want to take a shower isn't very convenient so invest in a shower tote – it's a convenient bathroom storage option.
Make sure you bring some basic medicines like aspirin – this may seem like a lifesaver when you are under the weather and you have important lectures to go to. A small first aid kit also might come handy.
Don't forget to bring practical things for studying. Your laptop is an absolute must. This way you can work comfortably in your room or take your laptop outside and enjoy the sunshine and fresh air while studying. Even if you decide to use the library or computer labs at university, a USB flash drive would be a convenient and portable way to store or back up your documents. If you want to take some books you can opt for the e-book version so you don't make your suitcase heavier.
If you decide to bring any other electronic equipment, you may need a converter because the voltage used in US differs from your home country. Depending on the voltage of your electronic items, this could mean one of three things:
Your appliances will go slowly if your appliances voltage is greater than the US voltage
Your appliances will work perfectly if the voltage of your appliance is equal to the voltage in the US
Your appliances will overheat and break if their voltage is lower than the US voltage.
So you can see it's worth calculating the voltage and getting a converter! In addition, plug shapes differ from country to country, so you will probably need an adapter to use foreign plugs in U.S. sockets.
You can also research in advance what appliances is your dorm equipped with. It might be a good idea to discuss with your roommate who will bring what essentials and electronics. Even if your future roommate is not one of your friends, you can still get in touch with him/her – it's pretty easy to find them on Facebook for example. So you can agree in advance who will bring what when it comes to electronics that can be easily shared.
Last but not least, don't forget your digital camera. A lot of great memories will be made at university, and you would definitely want to capture them.
Got any other tips on what incoming international students should take to college or want to share your experience with us? Leave your ideas in a comment below, or post them to our Facebook page or Twitter profile.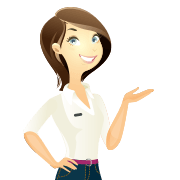 Hey I'm Stacy! I'm dealing with US taxes and can't wait to help you prepare your tax return! I've been working with taxes for like forever, so you can totally trust my expertise. Sprintax can make things much easier for you. Check out my blog posts and feel free to ask me any questions.