Welcome to the International World of Sprintax

Join the International Student Conversation on our Blog
Hello and welcome to the new and official Sprintax.com blog. If you're looking for a place to have fun, be social and learn lots of new and interesting things, this is where it's at!
Sprintax is an easy to use tool which helps you prepare your US federal and State 1040 NR form in a matter of minutes. Using Sprintax takes the hassle out of filing US tax returns for International students.
If you are an International Student, have worked in the US (on campus or any other employer), received a grant, an allowance or a stipend, you must file a US tax return.
Everybody knows dealing with tax documents is hardly a pleasant, however, mandatory thing to do. Well, Sprintax is always here to help. All you have to do is sign up and answer some easy questions. We do all the hard work and email you the documents. You simply print and post them to the IRS.
As providers of a great product for international students, scholars and researchers in the United States, Sprintax.com realises how important it is to get to know our customers well. And what better way of doing that than joining the conversation.
We understand that being an International Student in the US is quite an experience, especially in the first few days when you face a brand new and different world. Getting to know international students is interesting and exciting – new people, new cultures, new languages.
The Sprintax blog offers you the opportunity to read, comment, share and join our social media profiles. So join the international conversation with us!!
You are more than welcome to our online world.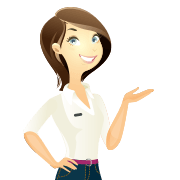 Hey I'm Stacy! I'm dealing with US taxes and can't wait to help you prepare your tax return! I've been working with taxes for like forever, so you can totally trust my expertise. Sprintax can make things much easier for you. Check out my blog posts and feel free to ask me any questions.