Transform your dorm… into your home away from home
Make your dorm as cozy as your room back home
If you're staying on campus over the summer, whether for an internship or for some research work, it's a great idea to re-invent your dorm before the next semester. Use that summer spare time to clean up, decorate and re-design your room to transform it into a more comfortable space. By the way, if you're sharing a room, make sure your room-mates agree to your redecoration plans before you start doing anything!
Here are some tips on how to make your dorm your home away from home.
Clean up. Start off with your desk – remove any papers, stationery and books you won't need during the summer. Then move onto the closet – put aside all the clothes you won't need. Use storage boxes, vacuum bags and sticky labels to organize your bits and pieces. Label all your boxes so you don't lose track of where you've put some of those smaller items you're putting aside for the summer-time.
Put that brain to work. After you've cleaned up, your room will probably look a lot more spacious already. Now it's time to get together with your room-mates and discuss what you'd like to change.  There are some really helpful websites pre-loaded with a 3-D model of your own room, which can make your planning and designing a lot easier. Simply select your room layout, design it and you even have the option to buy items on the spot that perfectly match your plans. Add and remove items, buy a set of bunk beds or even buy matching blankets! Design your dorm supports more than 140 schools!
Another advantage for international students, especially those in the freshman year, is that you can see what's in your dorm room before you move in! This way you can pre-order items and ship them directly to your dorm room just in time for your move-in day.
Make it international! Show your room-mates and friends where you come from! Decorate the room with photos, posters and other traditional or favorite items from your home country. Express yourself! Your room can be just as fun, cool and fashionable as you are.
Celebrate it! Once the job is done, you need to celebrate it. Cook a dinner for your room-mates or invite your friends around to show them your new home!
Dorm life has pros and cons, but if you get together with your roomies and spice up your room, it can definitely make things feel a whole lot better. You'll notice that when you start studying, having your room organized and cozy improves your brain productivity and your peace of mind. By now, you should be inspired enough to start re-decorating right away!
Don't forget to share your experience with us in the comments below!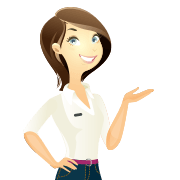 Hey I'm Stacy! I'm dealing with US taxes and can't wait to help you prepare your tax return! I've been working with taxes for like forever, so you can totally trust my expertise. Sprintax can make things much easier for you. Check out my blog posts and feel free to ask me any questions.