Top 5 Inexpensive Ideas to make your Dad happy this Father's Day
International student's edition
No matter where you come from, your dad is probably one of the most important people in your life. Although many countries around the world still don't pay too much attention to Father's day, in the US it is celebrated just as much as Mother's day. So even if you don't mark it in your country, Father's Day could be a good opportunity to show your Dad how much you appreciate him. As an international student, your busy schedule of academic activities, as well as the time difference, probably doesn't leave you with much time to talk to your family. Father's day is a great reason to get in touch!
Here are some inspiring ideas that won't dent your student budget and that work anywhere around the world.
Send him a paper card – either buy one or make it yourself. Taking time between classes to make a scrapbook card for your Dad will definitely show you care. He will definitely appreciate the extra effort you take to make it personal with a photo or a message.  Just make sure you post it on time!
Say it with Skype – it will only take you a few minutes to make a video card saying 'Dad, you rock'! Neither you nor your dad even need to have Skype accounts. You can simply schedule an email or create a link to send to him.
Send him a video card – there are plenty of free e-card websites that even allow you to add your own video and make a personalized card. Even if you're not the emotional type who likes expressing your feelings, you can still always say a simple 'Thank you, Dad!'
Show off your talent – if you've got a flair for the arts, create something unique for your dad. Act out a role, sing a song or just paint something for him. Your dad would love to see your talent expressed!
Send him a photo book – if you don't want to post it from the USA weeks in advance, use a local service in your home country. If you order the book online, most stores offer delivery as well and you can even spice it up with some Father's day specials!
Call him – this may sound a little lame, but your dad knows you are working hard at your studies and will understand how busy you are. A call from you would always make him happy, especially if you have some good news for him at the end of the summer session.
How will you tell your dad you love him? Share with us in the comments how and when you celebrate Father's day in your home country! We would love to know about your culture and family traditions!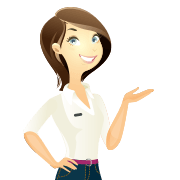 Hey I'm Stacy! I'm dealing with US taxes and can't wait to help you prepare your tax return! I've been working with taxes for like forever, so you can totally trust my expertise. Sprintax can make things much easier for you. Check out my blog posts and feel free to ask me any questions.