The secrets of a magic Thanksgiving
The warmth of the family's nest, love of our family and friends; the aroma of pumpkin pie and golden-roasted turkey – these are the things that make Thanksgiving one of the most favorite American holidays.
As an international student in USA, who is  living his own American dream, it might be interesting and exciting for you to learn more about the US culture and participate in its most beloved traditions and celebrations like Thanksgiving.
What is Thanksgiving for the Americans?
The celebration's roots go as far back as 1621 when the pilgrims being thankful for their rich harvest, organized a celebratory feast. For the next two centuries Thanksgiving was only celebrated by separate colonies and states until 1900s when Franklin D. Roosevelt declared it as an official US national holiday. Nowadays Thanksgiving should be neither about boring facts, nor about the harvest, the crazy shopping and holiday preparations. Thanksgiving is a chance to slow down for a day, spend some time with our family and friends, being thankful for all the things we are blessed with but we tend to underestimate.
The fact that your family is miles away does not mean that you should not plan your Thanksgiving to show gratitude for having them in your life. What's more, it could be a wonderful occasion to gather all your friends for a big feast with plenty of delicious home-made dishes, lovely talk and fun. You do not know where to start from? Here we are to help you, revealing the secrets of a magic Thanksgiving Day.
Thanksgiving must-have's on your table
Roll up your sleeves and let the cooking begin. The traditional turkey with stuffing is hard to beat when it comes to Thanksgiving menu. It takes time but it's totally worth it. Mashed potatoes, Yams, cranberry sauce and green bean casserole are other traditional Thanksgiving dishes you should serve and for which there are plenty of recipes on the internet you can follow. Do not forget to save a room for the traditional pumpkin pie.
Breaking the turkey wishbone
This is a true Thanksgiving tradition but what hides behind it? A wish, of course. The wishbone is found attached to the breast meat in the turkey's chest and when it is separated from the meat and dried, two people take each end of the bone, make a wish and pull. Whoever gets the bigger piece, will have his wish come true. What would you wish for?
TV
For most American families TV also has its part in Thanksgiving celebrations.  Watching the essential Thanksgiving football games or the annual New York City Macy's Thanksgiving Day Parade is a beloved tradition. The marching bands, floats, orchestras and giant balloons shaped like cartoon characters draw an enormous audience in front of their TVs each Thanksgiving.
Giving back to the community
Instead of spending the whole day in preparations and feasting, you can show your appreciation by dedicating some time to a volunteer's activities like serving in homeless shelter or delivering meals to homes. Giving back makes us happier than anything else. What better way to spend Thanksgiving?!
Have an amazing Thanksgiving Day! Do not forget to share how you spent it with us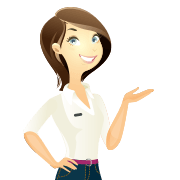 Hey I'm Stacy! I'm dealing with US taxes and can't wait to help you prepare your tax return! I've been working with taxes for like forever, so you can totally trust my expertise. Sprintax can make things much easier for you. Check out my blog posts and feel free to ask me any questions.