The Origins of St. Valentine and Celebrations around the World
Curious stories about St. Valentine
Valentine's Day is one of the most beloved holidays all over the world, celebrated by thousands of couples. But there are a few different legends about the origins of the holiday. One tells the story of a Roman who was killed for refusing to change his Christian faith; others assume that this was originally the Roman festival Lupercalia that was celebrated on February 15th but the most popular and widespread story is the one that St. Valentine was a priest who was martyred for disregarding the commands of Emperor Claudius II.
Apparently the Emperor thought that there would be more volunteers to join the army if the men were single and didn't have to worry about wives or kids, so he forbade marriage. St. Valentine however did not approve of this command so he performed the ceremonies in private. When Claudius II found out about this he arrested and imprisoned the priest. While in jail, Valentine grew fond of the jailer's daughter and on the day of his execution (February 14th, of course) he penned a farewell note to her signed 'From your Valentine'. Since then it has became a tradition to send a love message to your special-one on that day.
Today Valentine's Day is associated with cards, hearts and flowers, but some cultures have different ways of celebrating February 14th . In Finland and Estonia people have 'Friend's Day' when people celebrate their friends, not just their loved ones. In South Korea people celebrate love, in one way or another, on the 14th of every month, with multiple holidays, including Candle Day, Valentine's Day, White Day, Black Day, Rose Day, Kiss Day, Silver Day, Green Day, Music Day, Wine Day, Movie Day, and Hug Day. Unlike what we're used to, on Valentine's Day in South Korea, women give chocolates to men and on White Day men give non-chocolate candy to women. For those who haven't received anything on those days there is April 14th or also known as Black Day, when they go the Korean restaurants to eat black noodles.
Februry 14th is also called different things in different countries: Araw ng mga Puso in the Philippines, Alla hjärtans dag in Scandinavia, Saint Valentin in France, San Valentín in Spain and Dia dos Namorados in Portugal. But no matter the coutry, one thing is for sure in every country: people celebrate their love for each other. Presents are bought, flowers are given, people are loved – it's a billion dollar industry In the US on that day the average spendings are about $13 billion; 200 million roses are sold and the number of exchanged cards is about 180 million.
But besides all the presents and purchases don't forget the most important thing and what the holiday is all about – show your significant other how much you care and what he or she means to you.
Did you like this article? So why don't you share it then?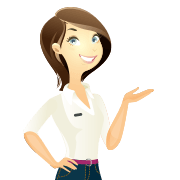 Hey I'm Stacy! I'm dealing with US taxes and can't wait to help you prepare your tax return! I've been working with taxes for like forever, so you can totally trust my expertise. Sprintax can make things much easier for you. Check out my blog posts and feel free to ask me any questions.