The Origins of Halloween
Where did this holiday came from?
It's the time of the year when the air becomes crisp and we feel fall's first chills. And on one special night, ghosts, goblins, witches and other frightful creatures flood the streets all around the world. The reason? Halloween, of course!
As October 31st slowly creeps towards us, people begin decking out their houses with witches, black spiders, cobwebs, and jack-o-lanterns. They flock to the store to buy candy and children gleefully pick out costumes in anticipation of going from house to house trick-or-treating.
This popular celebration came about as a result of a Celtic tradition from thousands of years ago. The Celts celebrated the festival of Samhain on the last day before the Celtic New Year, which began on November 1. On this day, the Celts believed the ghosts of those who died that year traveled into the otherworld. On October 31, more than any other day of the year, fairies, demons, and other spirits came to wander the earth. The Celts lit bonfires and offered sacrifices to aid the ghosts in their journeys and to keep the spirits away from the living.
Of course, we can't fail to mention the Jack-O'-Lanterns. Every October, carved pumpkins peer out from porches and doorsteps in the United States. The tradition of decorating Jack-O'-Lanterns originated in Ireland, where initially large turnips and potatoes were carved and used as lanterns. Irish immigrants brought the tradition to America, home of the pumpkin, and it became an inseparable part of celebrating Halloween.
Current Halloween traditions look very different from those from the ancient Celtic festival of Samhain. One of the mainstays of Halloween – dressing up in costumes, wearing masks and going from door to door collecting candy – originates from the Celtic belief that spirits are appeased by offerings of foods and drinks.
Eventually, people dressed up as spirits in exchange for food and drink, thus transitioning into our modern tradition of trick-or-treating. Throughout the centuries, Halloween has moved from a religious holiday to one celebrated by pop culture. Americans alone spend billions of dollars each year on costumes, treats, and all the other oddments that goes along with Halloween.
Big Halloween events in the US include: Guavaween, Tampa, FL; Festival of the Dead, Salem, MA; West Hollywood Halloween Carnival, West Hollywood, CA; and Fetish & Fantasy Halloween Ball, Las Vegas.
And what do you know about Halloween and how do you celebrate it? The comments below are waiting. Did you like this article? So why don't you share it then?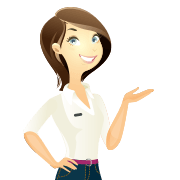 Hey I'm Stacy! I'm dealing with US taxes and can't wait to help you prepare your tax return! I've been working with taxes for like forever, so you can totally trust my expertise. Sprintax can make things much easier for you. Check out my blog posts and feel free to ask me any questions.