The best investment for your tax return
How to invest your tax refund wisely
Tax season is here and as a student, you are probably getting some money back from the government. What better way to use that money than to invest it? We don't mean a savings account or a mutual fund. We are talking about something where the return in invaluable. We mean travel! The experiences you gain from traveling the world are worth more than any classroom education or savings account.
Travel is not as expensive as you think either. There are many ways to see the world without going broke or spending your entire refund.
First, pick a destination. Anywhere in the world! Not sure where you want to go? StudentUniverse has an awesome tool called FarePlay where you select where you're flying from and either the region you want to visit or type of trip you want and they give you the best destinations and prices.
Next, find a cheap student flight. Search for deals where you can use your student status to get awesome deals on airfare around the world. On StudentUniverse.com you can find special fares just for students or youth 18-25 years old.
Once you figure out where you're going and how you're getting there, you need to find a place to stay that isn't expensive but also won't leave you staying in a dungeon in the "bad part of town."  We recommend hostels or hotels with student rates. Just like flights, there is such thing as discounted accommodations for students. If you plan on booking on the go, we recommend a mobile app like WeHostels or the StudentUniverse app.
So book a trip when you get that tax return and invest in something worth more than money without spending all your money.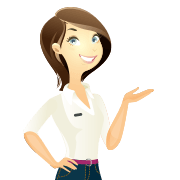 Hey I'm Stacy! I'm dealing with US taxes and can't wait to help you prepare your tax return! I've been working with taxes for like forever, so you can totally trust my expertise. Sprintax can make things much easier for you. Check out my blog posts and feel free to ask me any questions.