US Tax Treaties: What's The Deal?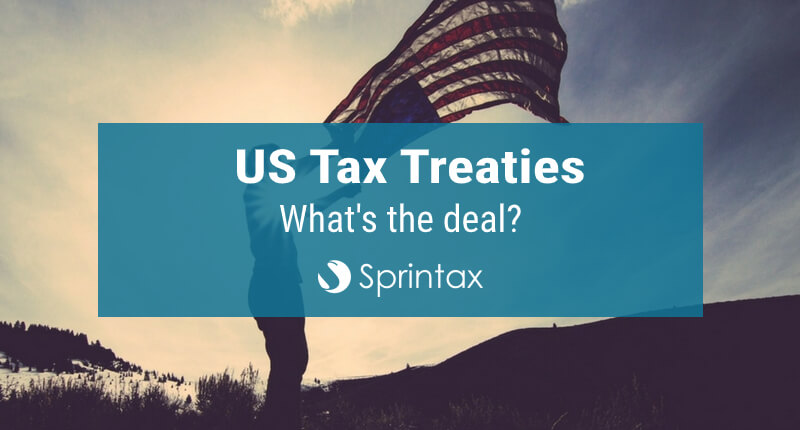 What are Tax treaties and how can they help you save money at tax time?
If you're an international student in the US, a tax treaty could mean excellent news! Many international students in the U.S. can benefit from tax treaties between the United States and their home countries. If you have never heard of this, do not worry we are here to tell you!

What is US tax treaty?
US tax treaties are specific agreements between the USA and other countries. Currently, the U.S. tax treaty network covers approximately 66 countries all over the world. Generally, under these tax treaties, residents of foreign countries, including foreign students and scholars are taxed at a reduced tax rate and can benefit from exemptions on many different types and items of income. That is a great opportunity to save some money so make sure that you claim the treaty benefits you are eligible for.
Under a tax treaty, residents of foreign countries are:
Taxed at a reduced rate
Exempt from US tax on income derived from specific sources earned within the US
Which countries have tax treaties with the US?
Is your country in blue? Then it has a tax treaty with the US: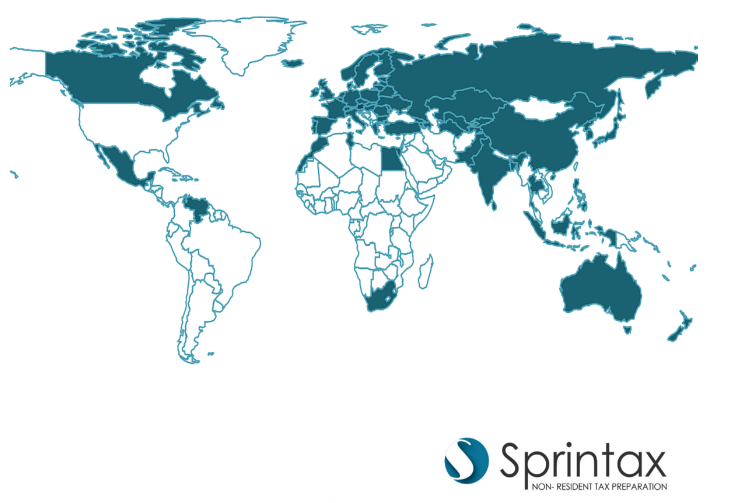 If your country does not have a tax treaty with the US or the treaty doesn't cover the type of income you earn, then you must pay tax on this income.
The full list of countries with which the US has income tax agreements can be found here.
Saving Clause
Most tax treaties have a clause that preserves the right of each country to tax its own residents, so once you become a resident of the US, you will lose most of the tax treaty benefits. However, many treaties still allow you to claim certain benefits even if you become a US citizen or resident.
Who can claim tax treaty benefits?
You must meet certain requirements to qualify for the benefits of a US income tax treaty.
To be eligible to claim treaty exemptions:
You should meet the treaty eligibility requirements. They vary among countries and specific items of income. For more info, check  IRS Publication 901, U.S. Tax treaties;
You should have a Social Security number (SSN) or Individual Taxpayer Identification Number (ITIN);
Complete the correct tax treaty exemption forms.
If you are a non-resident alien, like most international students, a tax treaty will eliminate or reduce taxes on certain income and services, including; pensions, interest, dividends, royalties, and capital gains. For students, apprentices, and trainees, the limit to the benefits of the tax treaties is 4-5 years. For teachers and professors, the limit is around 2-3 years.
How Sprintax can help?
When you prepare your US tax return online with Sprintax, we will automatically check if you can avail of any tax treaty benefits, thus increasing your chances of a higher tax refund!
To get started, simply create an account with Sprintax.

Hey I'm Stacy! I'm dealing with US taxes and can't wait to help you prepare your tax return! I've been working with taxes for like forever, so you can totally trust my expertise. Sprintax can make things much easier for you. Check out my blog posts and feel free to ask me any questions.