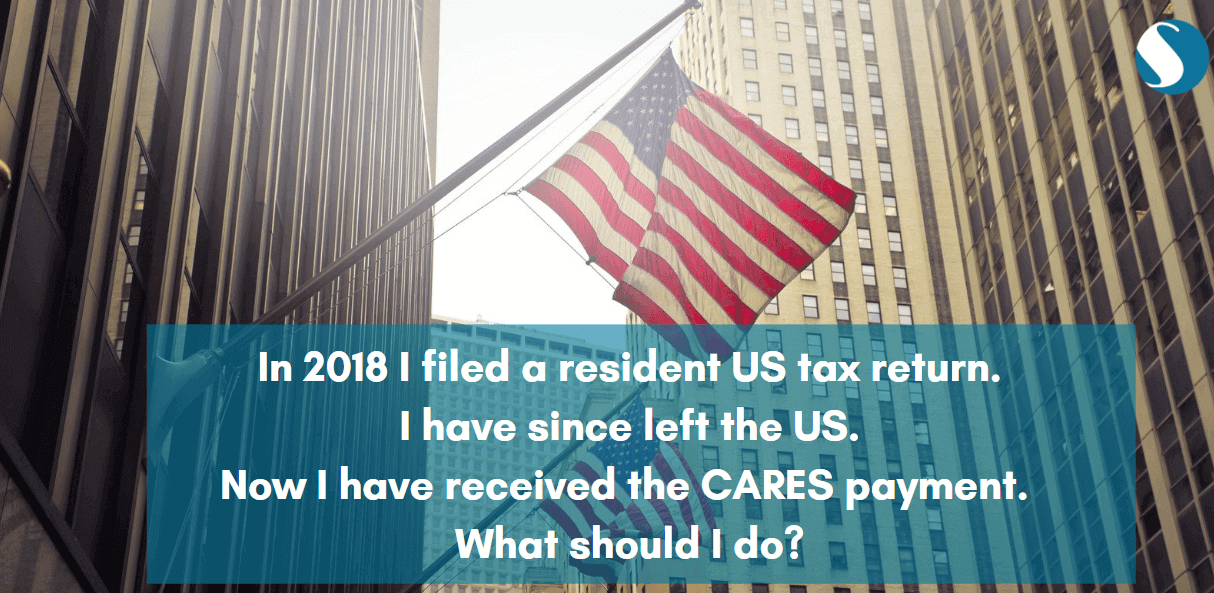 In response to the COVID-19 outbreak, the US government rolled out the emergency CARES (Coronavirus Aid, Relief and Economic Security) Act.
Essentially, it is a stimulus package which provides workers (earning less than $75,000 per year) with a one-time payment of $1,200.
The stimulus payment can only be claimed by US citizens, permanent residents and residents for tax purposes (individuals who can pass the Substantial Presence Test) who have a valid Social Security Number (SSN), who have filed their 2018 tax return (in 2019), or their 2019 return (in 2020) and who will be considered a qualifying resident alien for the 2020 tax year.
For more details on how US residency for tax purposes is determined, check out this blog post.
Continue reading "I filed as a resident in 2018. I have since left the US. I received the CARES payment. What should I do?" »