Sprintax Tax Workshop: Non-resident taxes explained (video playlist)
Preparing your non-resident tax returns can seem like a daunting task! Sprintax has helped many international students and scholars through the process and is always striving to make their experience as stress-free as possible.
Check out our Tax Workshop playlist – we explain the most important things you need to know about US taxes and using Sprintax:


The tax deadline is April 18th, so don't delay and create an account!
If you still have questions, Sprintax offers 24 hour support to students via our Live Chat facility here.
Have a question? Ask our virtual assistant Stacy here.
Subscribe to the Sprintax Blog!
US tax can be confusing. Especially for nonresidents!
That's why, if you're an International Student or J-1 participant in the US, or you work in a University International Student Office, you should subscribe to the Sprintax blog.
You'll find tons of useful content for nonresidents. We cover tax, student life, acclimatizing to the US and much more.
So what are you waiting for? Sign up today and never miss a thing!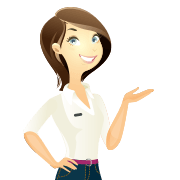 Hey I'm Stacy! I'm dealing with US taxes and can't wait to help you prepare your tax return! I've been working with taxes for like forever, so you can totally trust my expertise. Sprintax can make things much easier for you. Check out my blog posts and feel free to ask me any questions.