Sprintax is looking for an intern for the office in Chicago
Looking for a summer internship? Come aboard!
The position is no longer available!
Sprintax is now seeking to recruit Summer Interns for the downtown Chicago office.
Great opportunity! College Credit!
The role will predominantly be Business Development related including activities such as appointment/meeting setting and securing, lead generation and general office administration.
Intern Responsibilities:
Research and Lead Generation
Appointment setting
Servicing current and new client
Customer satisfaction surveys
Educating and selling products and services
Job Requirements

You do not need sales experience to be successful in this role! We are looking for motivated and enthusiastic interns to join our team. Individuals with a strong work ethic highly self-motivated and self-disciplined with ability to work effectively with little or no supervision. Good communications skills are important and applicants must have an outgoing personality with expertise in relationship building, be adaptable and reliant with a positive attitude.
Benefits
$12.00/hour
College Credit
20-30 hrs per week
Candidates with interest in the following industries should apply:

international business, international education, marketing, sales, entry level marketing, marketing management, director of sales, director of sales promos, director of sales promotions, distribution sales manager, district sales manager, field rep, field representative, field sales engineer, floor supervisor, independent consultant, inside sales, inside sales rep, inside sales representative, international sales account manager, internet sales manager, major, account exec, major account executive, major account manager, major account rep, major, account representative, manufacturers rep, manufacturers representative, market research, marketing, medical sales, merchandise manager, national account manager, national sales manager, national sales rep, national sales representative, point of sale supervisor, product sales manager, quote clerk, regional sales manager, sales & marketing, sales & marketing admin, sales & marketing administrator, sales & marketing director, sales & marketing manager, sales account manager, sales administrator, sales analyst, sales and marketing, sales and marketing admin.
Sounds great, isn't it? Apply now by sending your resume to aflynn@sprintax.com for the chance to start the greatest summer internship ever!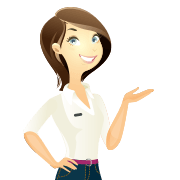 Hey I'm Stacy! I'm dealing with US taxes and can't wait to help you prepare your tax return! I've been working with taxes for like forever, so you can totally trust my expertise. Sprintax can make things much easier for you. Check out my blog posts and feel free to ask me any questions.