Sprintax is hiring Sales and Marketing intern in Chicago
Looking for the greatest internship ever? Apply now!
The position is no longer available!
JOB DESCRIPTION – SALES AND MARKETING INTERN
Title: Marketing Coordinator
Supervisor: Jennifer Gallagher, Vice President of Sales, North America
Company: Sprintax.com
Responsibilities:
Research and Lead Generation
Appointment setting
Servicing current and new clients
Customer satisfaction surveys
Educating and selling products and services
Mail
Qualifications:
• Self-starter; able to work well without constant direction
• Strong oral and written communication skills
• Strong organizational skills and attention to detail
• Strong computer skills (Microsoft office proficiency required)
• Previous sales and/or marketing skills strongly preferred but not required
• Communications, Marketing, Business majors preferred
• Strong work ethic
• Minimum cumulative GPA of 2.75
Time Commitment: Approximately 20-25 hours a week – must work Friday's
Compensation: $10.00/hr plus college credit
Starting Date: ASAP
*** Must live in the Chicagoland area
To Apply: Submit a cover letter and resume to: jgallagher@sprintax.com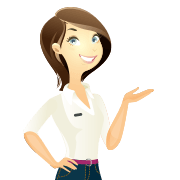 Hey I'm Stacy! I'm dealing with US taxes and can't wait to help you prepare your tax return! I've been working with taxes for like forever, so you can totally trust my expertise. Sprintax can make things much easier for you. Check out my blog posts and feel free to ask me any questions.