Sports
The end of the school year is approaching and you will have a lot of free time in your hands. This means that this is the perfect time to find something new and exciting to do in your spare time. Why not try sports?
Sport has historically played an important role in all societies, be it in the form of competitive sport, physical activity or play.
Most American universities host athletic camps during the summer. These camps are a great opportunity for a college coach to see what you can do – and you will get invaluable, unbiased guidance about your ability level compared with student – athletes.
This can be the perfect opportunity for you to be active during the summer and continue this valuable activity during the winter as well.
Here are some general tips on why sports are good and how to choose the best one for you:
Why play sport?
It keeps you healthy – Physical activity is the most obvious benefit of sports. Sports practices and games provide an opportunity for exercise that can keep you in shape and healthy.
It builds character – One of the most popular sports philosophies is to valuing sports because they are seen as having a positive impact on your personality, character and makeup. Sports build belief in one's own abilities, which leads to being more confident in everyday life.
It improves your social skills – Sports are a great way to build friendships and form new connections, which can create a support system that leads to future opportunities and life-long bonds.
It helps you be more successful – Students who play sports learn they are rewarded for their efforts. This often drives academic success, which leads to better college and career opportunities.
It has positive impact on your attitude – Exercise elevates mood and relieves stress so that people can channel their energy towards something positive, like improving strength and endurance.
It teaches you to set your goals – Achieving and setting goals are a big part of sports. This involves hard work and discipline which helps you attain skills you need to score, to win, or to finish strong.
How to choose the perfect sport for you?
Select a few sports, which seem interesting to you and try them all – this way you will see what you enjoy to do and what you are good at
Compare the sports you like to your body type – for example if you are tall you might want to try basketball; if you have strong hands – you could try wrestling. Don't push yourself to do more than your body can endure.
Try both individual and team sports – decide for yourself  how you feel better – to practice with a team or just by yourself. If you're not a team player you might want to try karate, tennis, swimming or cycling. If you enjoy playing in a team you could try football, soccer, baseball or dancing.
Decide how much time you would have for practice – try one you can find time for in your full schedule, so you don't have to miss your other activities
Examine how you feel after a work-out – above all you should feel relaxed and more energetic. Don't feel bad if you have muscle cramps – they're normal when you haven't practiced any sports recently
Learn more about the sport which you are interested in – there might be many interesting facts you had no idea about. You can learn a lot about the history of the sport and it's best players. Read about their achievements and goals – you can feel more motivated during practice
Once you find a sport that you love start practicing it on a regular basis. You will feel much better when the sport you have chosen takes a place in your schedule.
Sports also provide a positive learning experience – perhaps the greatest life lessons are learned in sports. Winning does not come easy; you've got to work for it. "Winners never quit and quitters never win"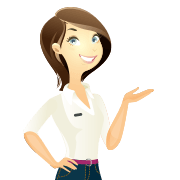 Hey I'm Stacy! I'm dealing with US taxes and can't wait to help you prepare your tax return! I've been working with taxes for like forever, so you can totally trust my expertise. Sprintax can make things much easier for you. Check out my blog posts and feel free to ask me any questions.