Sports and Taxes

Doesn't matter how famous they are, professional athletes pay taxes, too.
Better they perform, the more they stand to earn. But thanks to so-called "jock taxes," they also stand to give a lot of that money.
Check out some interesting stats presented in this infographic dedicated to sports and taxes.



Infographic original source: http://bestaccountingdegrees.net/sports-and-taxes/
Did you like this infographic? So why don't you share it then?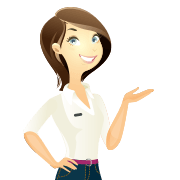 Hey I'm Stacy! I'm dealing with US taxes and can't wait to help you prepare your tax return! I've been working with taxes for like forever, so you can totally trust my expertise. Sprintax can make things much easier for you. Check out my blog posts and feel free to ask me any questions.