Moving to the US to study? Here's 10 things to expect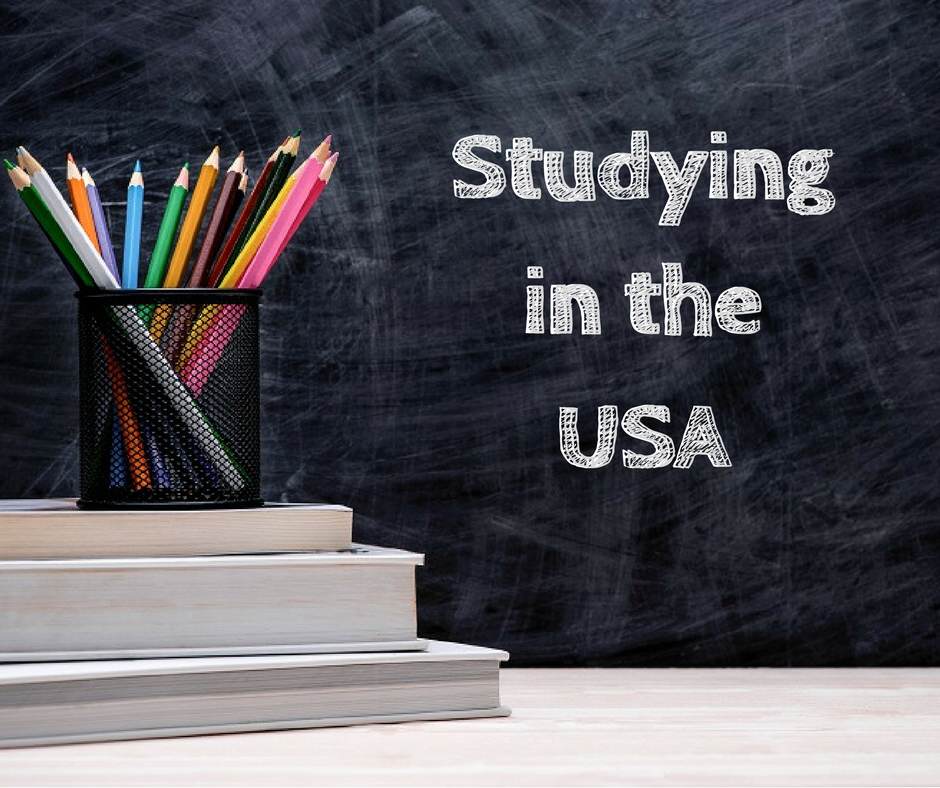 From your daunting first day to excelling in the classroom – top tips to make the most of college life
Are you planning a move to the US for study? You're not alone.
In fact, the US attracts 1,000,000 international students to its colleges and universities every year. And it's very easy to see why.
American universities are amongst the best in the world and offer truly high-class education opportunities to their students. Away from the campus, the US boasts a large mix of cultures which makes it a really interesting place to study and live.
But moving to a new country is always a big deal for any international student. And it can be hard to know what to expect.
With this in mind, here's 10 things to expect when you arrive in the US to study.

1 – You might freak out at first!
Let's face it. There's a lot to do at first when you move to a new country.
You've got to move into your accommodation and unpack. Next you have to familiarize yourself with the local area. And then you've got to get set up with supplies, college necessities, a new phone, a bank account ……..
And then it hits you. 'I'm an international student in America. And I'm a long way from home.'
But don't freak out! This is when the exciting stuff starts to happen. Go out and meet new people.
It's likely there'll be lots of international students that are going through the same things you are. Talk to them. Pretty soon you'll be feeling right at home in your new surroundings!
2 – You can hit the ground running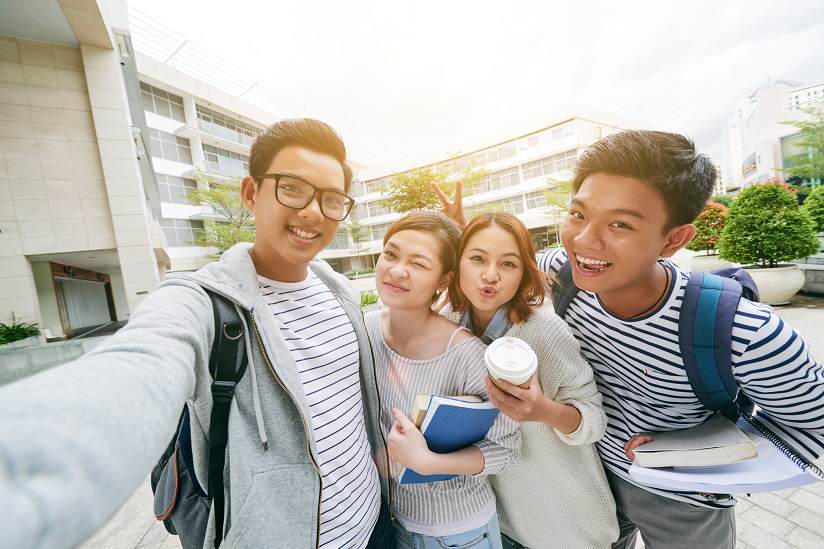 'Orientation Week' or 'Welcome Week' can be a really useful time to help you get used to your new surroundings. During this week you'll have a great opportunity to explore your new campus and find your bearings. You'll also be properly introduced to your course, tutors, and peers.
Make sure you use this time to sign up for lots of on-campus clubs and societies as these are a good way to meet people.
3 – There are top-notch student support facilitates available on campus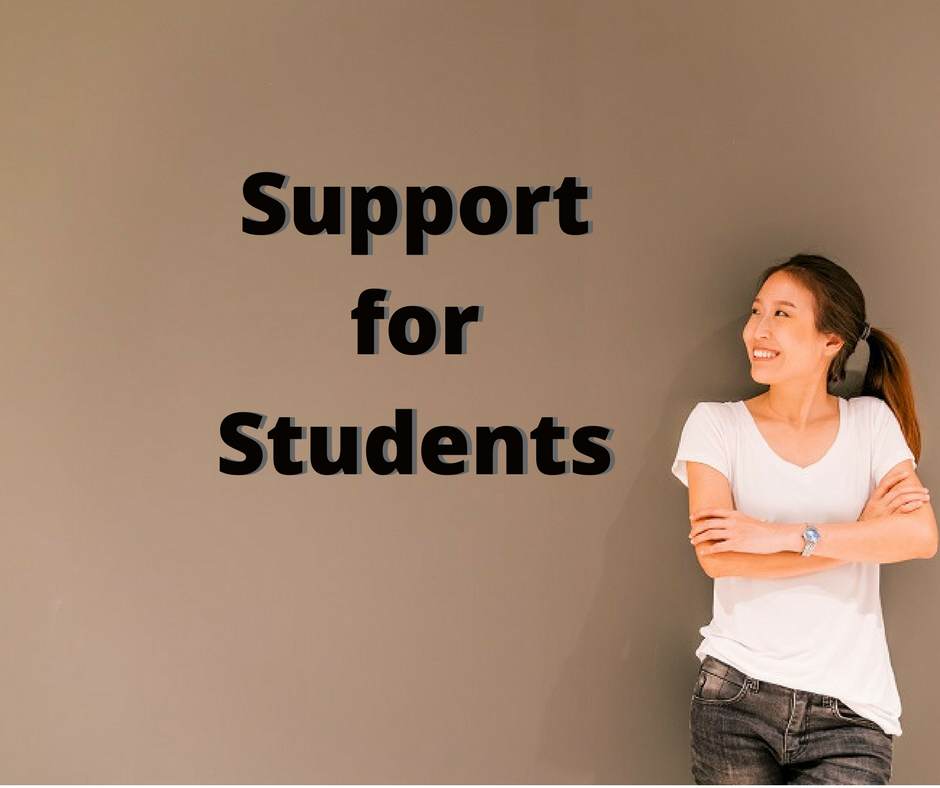 Studying in the US is no doubt a rewarding experience, but navigating your way through day-to-day issues can sometimes be tough. The aim of an international student office is to assist students, just like you, to adapt to their new environment.
That's why they offer a wide range of student services such as:
English-language practice courses
Orientations, and trainings
Financial aid
Career advice
On-campus psychiatry and counselling
They can also help to answer any questions you may have regarding your visa status, housing, employment possibilities, health concerns and more.
4 – You'll find cutting-edge technology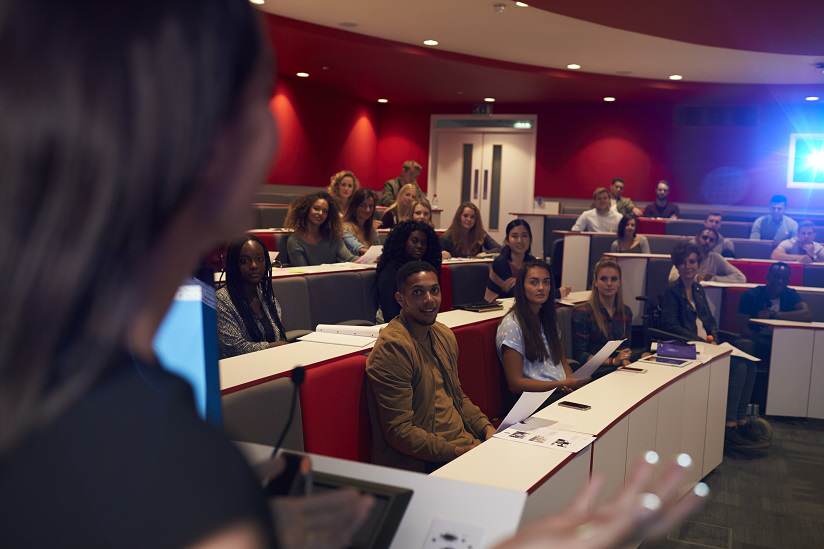 American universities pride themselves on being at the forefront of technology and research techniques.
If you're chosen discipline doesn't directly involve science or engineering, don't worry. You'll still have tonnes of opportunity to become skilled in using the latest technology to conduct research, as well as obtain and process information.
5 – Life in college is relaxed…. until the grading begins!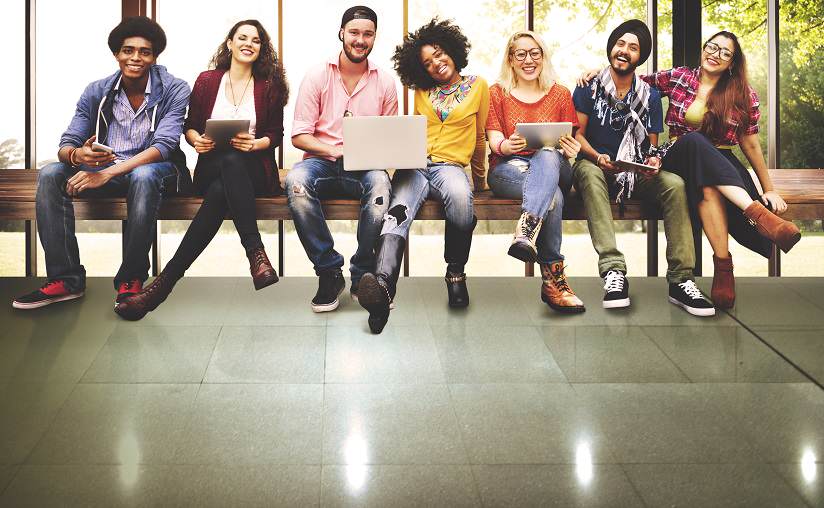 Life on campus is usually pretty relaxed and flexible. In fact, it's normal for US students to work classes into their own schedules.
Most students are not obliged to show up at every single class, or even to stay for an entire lecture. But, just because you can avoid and skip classes, doesn't mean you should!
Remember, the importance of your grades and Grade Point Average (GPA – an average score based on the grades and results of every class you've taken during your studies) can't be overstated.
The key is to find the right balance between your studies and enjoying campus life.
6 – You'll acclimatize to the culture sooner than you think!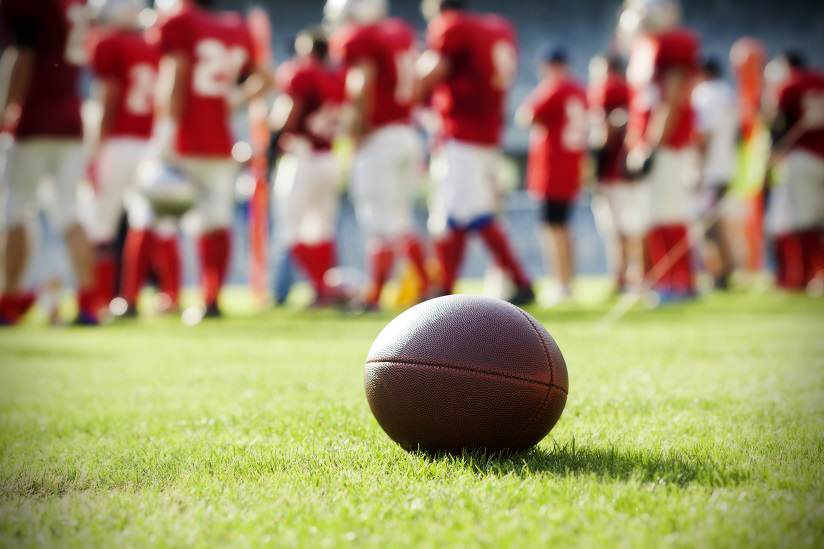 If you like sports, you're going to feel right at home in the US. Between all of the professional sports like basketball, American football, ice hockey, baseball and soccer, there is something on pretty much every night of the week!
And Americans take their college sports pretty seriously too. In fact, some of the biggest stadiums in the world were built for US college teams.
Rooting for your college team is a great way to feel part of the community. Not only will this help you to have conversations with native students, it will also provide you with an authentic experience of American culture.
Away from the sports field, you'll find no shortage of options to keep you entertained. America is at the cutting edge of the music, film and literary worlds. So it won't take you too long to find something you like.
If you like going out on the town, remember that the legal drinking age in the US is 21. And you'll need a proper ID to get into most bars and clubs.
7 – Opening a bank account may take some time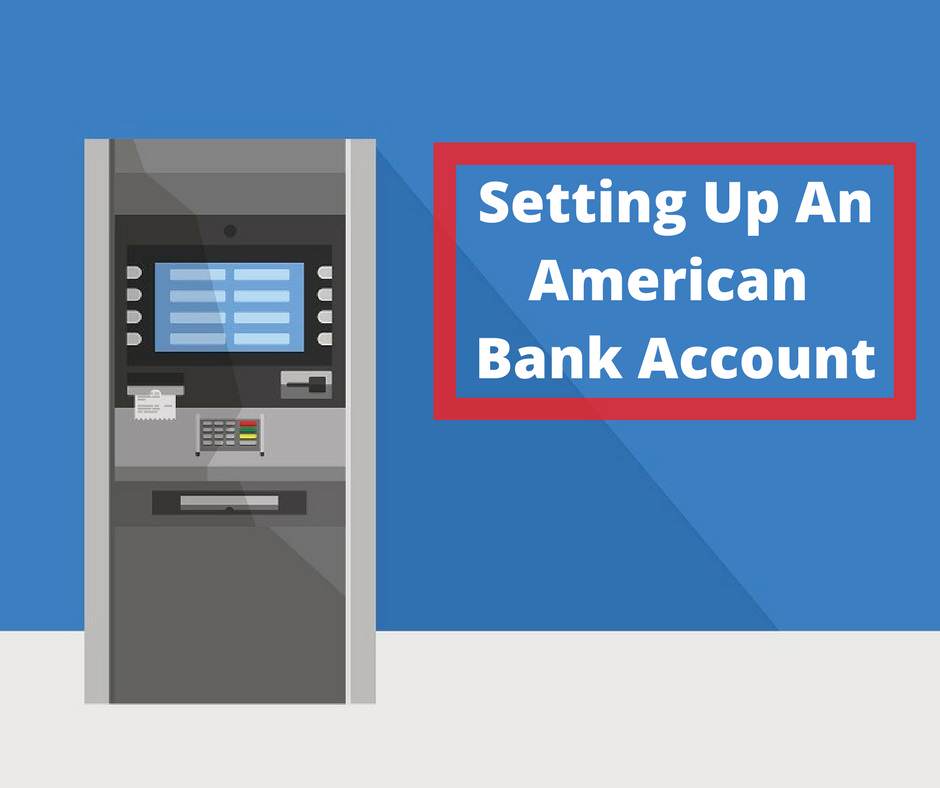 You'll find a US bank account to be very useful, especially if you plan to work part-time, pay bills or keep savings. Setting up a bank account can take some time, as there a number of steps to complete. So it's a good idea to start this process soon after you arrive in the US.
Here's further information on how to set-up a US bank account and some more tips for international students in America.
8 – You shouldn't work too hard!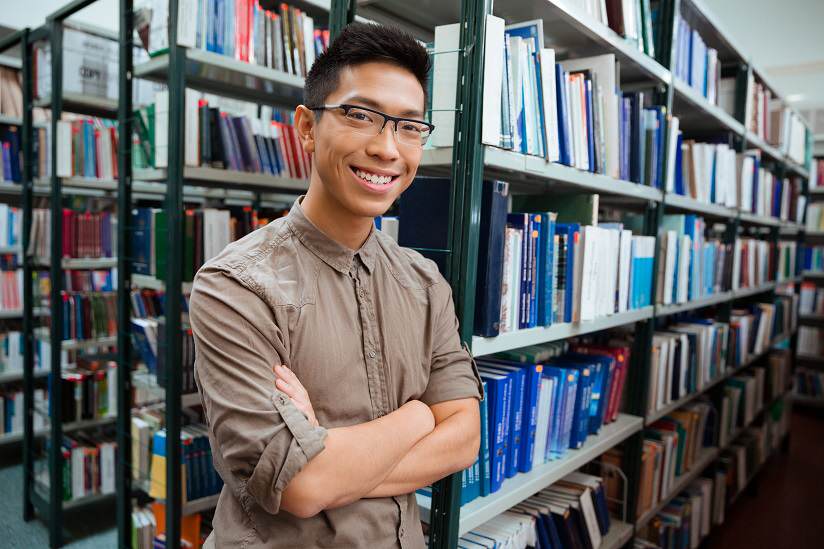 You may be intending to search for employment in your spare time and earn some extra cash. But be careful, as not all types of employment are eligible under the conditions of an F-1 (student) visa.
For instance, F-1 students who want to work off campus can only do so in roles that are related to their studies. Most of the other off campus roles are not authorized under F-1 and you will need permission by a DSO (Designated School Official) in special circumstances to do this work.
F-1 students are entitled, however, to find employment on campus.
But it's important to note that while school is in regular session, a student can't work for more than 20 hours per week. During extended holidays, breaks and summer sessions, you can work full time (up to 40 hours per week).  If you are confused whether a job is considered on-campus employment, ask the employer before you accept the role.
9 – You're going to have to file a tax return
You may find this a bit strange if you are normally resident in a country where you don't have a tax filing obligation.
Yes, every international student is required to file a tax return (federal and state, if required) for each year present in the US, and pay tax if they earn income. In fact, it's one of the terms of the student visa.
And even if you don't earn money during your time in the US, you will still need to file with the IRS by the April 17 deadline.
Many international students find the prospect of filing a tax return to be quite daunting and this is completely understandable. Fortunately help is on hand!
Sprintax can file your fully compliant Federal, State and FICA tax return. We can also help you to retrieve your maximum legal tax refund. And, if you're confused about your US tax obligations, Sprintax can answer any questions you have. Get in contact with us today!
We'll take care of the complex tax requirements so all you have to do is enjoy your time studying in America!
10 – You'll have a blast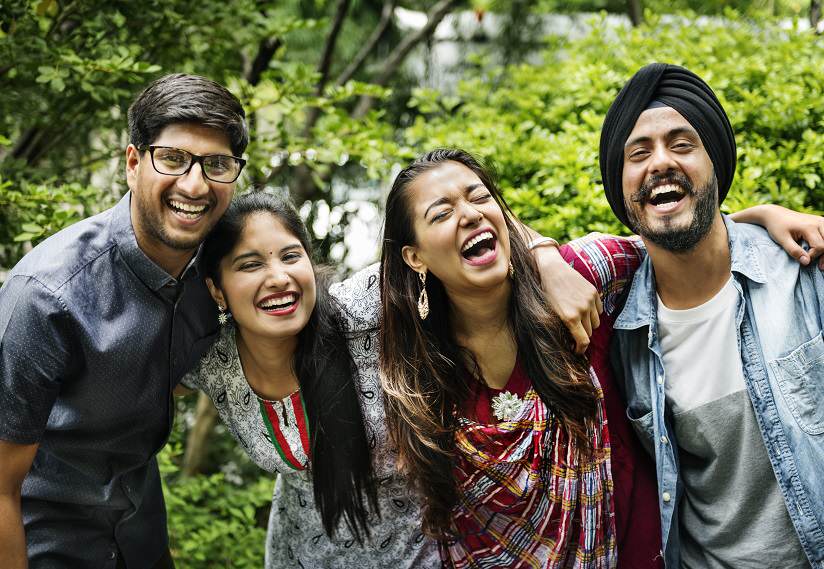 You're studying in the United States after all!
Each day you will have opportunities, not only to broaden your knowledge in top academic institutions, but also to collect countless life experiences that will stay with you forever.
Most universities offer a variety of student clubs and organizations to meet every interest. You'll also have the chance to immerse yourself in American culture, meet new people and make new friends.
What could be more exciting? Enjoy!
Subscribe to the Sprintax Blog!
US tax can be confusing. Especially for nonresidents!
That's why, if you're an International Student or J-1 participant in the US, or you work in a University International Student Office, you should subscribe to the Sprintax blog.
You'll find tons of useful content for nonresidents. We cover tax, student life, acclimatizing to the US and much more.
So what are you waiting for? Sign up today and never miss a thing!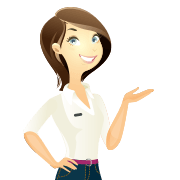 Hey I'm Stacy! I'm dealing with US taxes and can't wait to help you prepare your tax return! I've been working with taxes for like forever, so you can totally trust my expertise. Sprintax can make things much easier for you. Check out my blog posts and feel free to ask me any questions.