Most common freshman fears and how to overcome them
Step into the US education experience as prepared, secure and solid as possible
Sometimes finding your way when you first start in college can be difficult. Entering university is a whole new experience which changes your life forever. It gives you the opportunity to secure a good job, helps you create numerous new friendships and connections as well as changing the way you think and perceive the world around you. It's a big journey that starts with a single step and this step is usually the hardest. International students in the US experience a lot more stress compared to their American colleagues during their freshman year at college thanks to a brand new place, different culture and people. Well, fear no more! Below are some of the most common freshman fears and how to overcome them. So get ready to conquer your fears!
An awful roommate – Perhaps this is the first and the biggest fear every student experiences at the university threshold. Usually, roommates get along with each other effortlessly. But in the rare cases when communications issues occur, don't panic. It's probably just temporary while you're adjusting to each other. If the problem persists and there's still tension between you and your roommate, you should try to sit down and calmly explain your concerns and feelings to your roommate without criticising them harshly. Make sure you don't accidentally verbally attack your roommate, because this could make the situation even worse. Make sure you listen to their point of view too and don't interrupt them while talking. Usually those kinds of issues are caused by a lack of communication and discussing the problem and sharing both points of view helps significantly in solving it. Moving to another place should be your last option; however, sometimes there is nothing else you could do. Contact your residence adviser (RA) before taking this step.
I don't know anyone there – Not knowing anyone on campus and at university is another fear most international students experience in the beginning of their first year in the United States. It's normal not to know the people, since you come from abroad, so don't get disappointed. Hopefully, all American universities offer a bunch of different and interesting opportunities for their students in helping them get to know each other. Join some university clubs, be social and approach others. You could join an intramural sports team, volunteer on and off campus, attend a religious service on campus, get involved in a leadership opportunity, start a study group, work for the campus newspaper, work for the campus yearbook, start your own club or organisation – the options are endless. Arm yourself with a smile and be confident. You will be surprised how friendly the other students are – some of them may even be in the same situation as you! Soon you will have more friends than ever and not knowing anyone will be a thing of the past.
Homesickness – Yes, homesickness is sometimes an obstacle international students face while in the US. The best way to solve it is to get to know other people from your home country or talk with your family via video chat. The opportunity to speak your own language every now and then, even abroad, will reduce your sadness. Search for a store where you could find food and goods from your country. Don't forget to celebrate your national holidays and to hang your country colours over your bed.
Challenging assignments and tough exams – All students have to face challenging assignments and tough exams. What's the best way to get through them though? It's all about consistency in learning. If you attend most of your lectures, study the required books and textbooks and manage your time wisely, there is nothing to worry about. Make sure you are fully prepared for any assignment before you start. Spend the day before the exam in reviewing your notes taken during the semester. Time management is crucial and you have to be very good at it if you would like to complete your college tasks and exams successfully. Do not forget – studying along with your buddies often helps you learn things better and faster, but only if you don't get distracted by each other!
Expenses – Let's be honest, college takes a lot of financial resources, especially abroad. Securing a part time job during the school year and a full time one during the holidays could help your budget significantly, but make sure you don't get burned out. Make sure you are familiar with the financial aid opportunities in your university. You may also be due to a tax refund which will definitely help in sorting out you expenses. We at Sprintax would be more than happy to help you file your tax return and claim your refund, if you are entitled to.
What were your freshman fears and how did you overcome them? Share with us in the comments below. Don't forget to like Sprintax on Facebook and follow us on Twitter.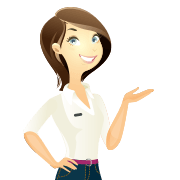 Hey I'm Stacy! I'm dealing with US taxes and can't wait to help you prepare your tax return! I've been working with taxes for like forever, so you can totally trust my expertise. Sprintax can make things much easier for you. Check out my blog posts and feel free to ask me any questions.