Living off-campus: what to consider before you move
Want to live off-campus? Here is what to keep in mind.
Living off-campus can bring a sense of freedom and independence. Some international students studying in the US prefer to choose this option above campus accommodation. If you're one of these free-spirits, then make sure to research off-campus living really well, before you make your final decision. Renting off-campus accommodation comes with more responsibilities and obstacles, compared with living on campus. Below are some of the considerations you should keep in mind before you move, so that you can make an informed decision.
What type of accommodation should you choose?
First, taking into account affordability and your needs, you will need to choose between house or apartment accommodation. Houses are great if you are planning to share with a group of friends. Sharing the rent and bills will probably make it an affordable option, but watch out for fixed rentals, which charge the same level of rent per person regardless of the number of people living there. If you prefer to live with a friend or your dearly beloved, perhaps choosing an apartment would be a wiser decision. If your budget is small and you're planning to live by yourself, then your best option is to rent a room. When considering apartment living, you should take into account what floor the apartment is on. Ground-floor apartments offer less security, but if you're living in a block without an elevator, you won't want to be carrying your shopping up to the tenth floor!
What about location?
The closer you are living to the university, the better for you. Before signing the lease agreement, check that there is convenient transport available to the university – bus, subway, trolley, tram, etc. It's also important to have a bank, mall, grocery store, pharmacy and library in the neighborhood.
How many students will be sharing common facilities?
If you plan to live with friends or other students, check out how many of you will have to share the same bathroom, kitchen and utilities, such as the TV room and washing machine. Many a friendship hasn't survived the trouble that comes with cramped living situations! Imagine you're in a hurry and the bathroom isn't available!
What is included in the rent?
Make sure to check what is included in the price – washing machine, fridge, television, cable, Internet, phone. What furniture is available – beds, desks, chairs, etc. This will help you to calculate what additional costs you may have to make during your stay there. Sometimes low rent means that you will end up having to put your hand in your own pocket to pay for basic facilities that would normally be included.
What are the house rules?
You can bet that there will be rules that you'll have to follow and some landlords can be stricter than others. So don't forget to review them before committing to any lease agreements.  Will it be okay to organize parties? Is there a building curfew? What are the quiet hours? What are the safety rules and guidelines? Are you allowed to smoke in the building? Can you bring pets, invite friends to stay and play music? How often should you clean? Who maintains the fixtures and fittings?
Read the lease agreement carefully before you sign it, checking carefully for the length of the agreement and the cancellation terms. When and how often do you have to pay the rent and what deposit do you have to pay up-front?
Usually, American universities provide free advice and tips for setting up off-campus. Check out your university website to find the off-campus resources now.
Have you been living off-campus? What advice can you offer your fellow international students? Share your views in the comments below.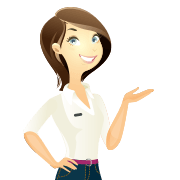 Hey I'm Stacy! I'm dealing with US taxes and can't wait to help you prepare your tax return! I've been working with taxes for like forever, so you can totally trust my expertise. Sprintax can make things much easier for you. Check out my blog posts and feel free to ask me any questions.