Last Minute Valentine's Day Gifts
Valentine's Day is getting closer and closer and you still don't have a present for your partner. Whether you just plain forgot or couldn't think of anything, there's no way you can greet your partner without some sort of Valentine's Day gift in hand this year
Here are a few ideas that don't require a lot of time and are very, very easy.
1. Picture Frame Ideas
 There are a lot of things you can come up with to make this gift      romantic and personal. You can always give your loved one a picture  of the two of you – a special one that holds a meaning.  Or if you can't  choose only one you can make a collage.
 Another idea is to frame the lyrics of a special song or a quote from a  favorite book or author.
 So many ideas with just a picture frame.
2. Pastries
Take a
quick walk to the nearest bakery and order something sweet. Literally!
Cookies, muffins, pastries even a cake. They will, no doubt, offer you all sorts of     Valentine's stuff that will make your present one of a kind.
3. Flowers
Flowers have always been a top gift choice for any occasion. People appreciate the beauty and ephemeral nature of  flowers as a unique investment in memories.
You can never go wrong with a  beautiful bouquet.  In fact, 92 percent of women can remember the last time they  received flowers; and 97 percent of men and women recall the last time they gave a  floral gift. If you decide that this will be the only thing you will give as a present, at  least go big. It won't hurt if you combine it with a box of chocolates!!!
4. For Men Only
                                                                                                                                                   This is a fun idea for a gift for the man in your life, all you need is a metal box  and a few mini bottles of whiskey. A trip to the nearest supermarket will do.
5. "I love you" jar
 Get an e
mpty jar and fill it with notes "Reasons why I love you", "I love you in different    languages", "Promises" and anything that you can think of which might make your    partner  happy.  Tie a pretty bow and there you have it a romantic, last minute present.
6. Gift Card
Not the most cre
ative or enlightened idea, but it does let your loved one choose their perfect gift on their own time line. Try a favourite bookstore, clothes store or any other place that is dear to your partner's heart.
7. Get Tickets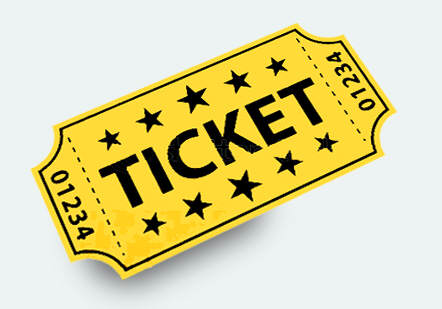 To what, you ask? To anything your partner would love to see. The  great  bit  about buying tickets online to a show, concert, or event, is  that you get  an  immediate receipt that you can print off and show  your loved one  instantly.
8. Spa Treatment
Indulge the one you love with a spa break. Find a  fantastic Spa  Day  gift for your loved one that you can both  enjoy and spend a  relaxing  and revitalizing day  together.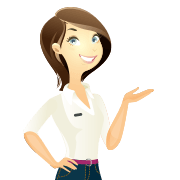 Hey I'm Stacy! I'm dealing with US taxes and can't wait to help you prepare your tax return! I've been working with taxes for like forever, so you can totally trust my expertise. Sprintax can make things much easier for you. Check out my blog posts and feel free to ask me any questions.