Keri's advice on how to make your American college experience easier and fun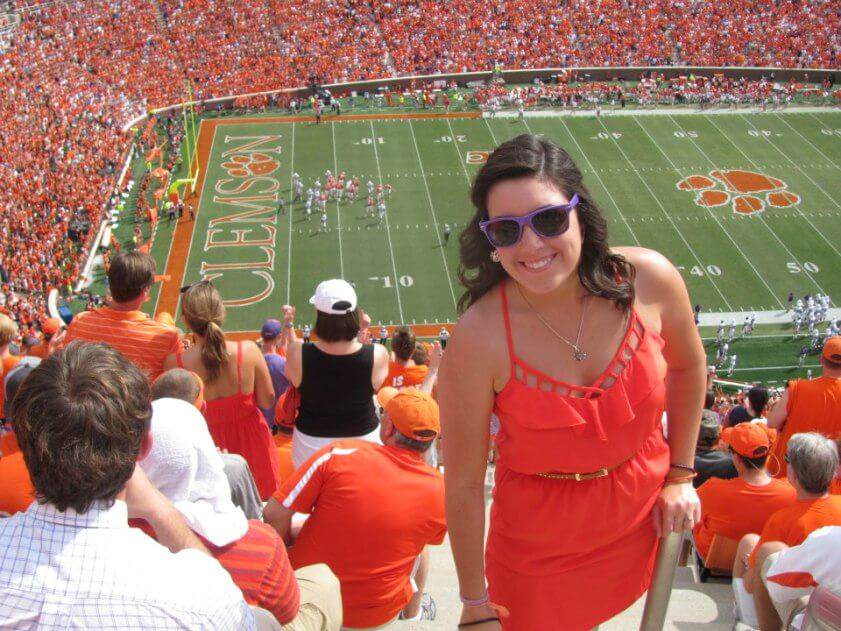 Some US university piece of advice straight from the source
Hello there everyone! We are delighted to present the first participant in our 'Share your story on the Sprintax blog' initiative. Her article is extremely interesting and useful, so read it right away.
Just a little of my story to start off… My name is Keri Chismar and I am a 19 year old student from Charlotte, North Carolina. I attend Clemson University (Go Tigers!) in South Carolina and just finished my first year.  I am studying Communications and have absolutely no idea what I want to do with my life, which makes the future so much more interesting. During my time in school, I have learned a lot in such a short time and can't wait to see what new experiences the next three years will bring.
1) Get involved on campus. Every school has so many clubs and activities to join, and it is such a great way to meet people who share a common interest with you. College is all about making new friends and people who become like your family.
2) Get to know your professors! I know, in my school at least, all professors are required to hold office hours for a certain amount of time each week. This is the time you can go to them for any questions or concerns about their class. Professors love getting to know their students, and going to their office show you care about their class and want to do well. And who knows, maybe if your grade is on the fence, they might even bump it up a few points because they like you!
3) Find the best time/place for you to study. Everyone is different and focuses differently. I do my best studying from 11pm to 3am in the library and prefer late morning or afternoon classes. Others might enjoy 8am classes better and study during the day in their rooms. It is completely up to you when and where you study, but the sooner you figure it out, the better you'll do in classes.
4) Take advantage of the resources on campus. Most schools have free or very low cost tutoring available for all students, and if you don't feel comfortable with that, get a study group with your friends or people in your class. Also, most schools have quite a few on-campus jobs for students, and it never hurts to have a few extra bucks in your pocket!
5) Get sleep! Whether it is a full night sleep every night or taking daily naps, sleep is very important to success in college; I learned this the hard way. College and classes really do mentally and physically drain you, and without a proper amount of sleep, your energy and focus levels just spiral down. Going along with this, don't stay up late studying for exams! For some reason, the worry and frustration that goes into studying for finals just exhausts everyone, and if you try to pull all-nighters to study, you will over-sleep your exam, trust me.
6) Be prepared to feel overwhelmed, it will happen. It seems like professors love to give homework, projects and exams all at the same time, and all that on top of being on your own at a new place, trying to make new friends, and getting involved, you will feel like you're drowning. Especially if you are an international student and don't know much about the people or culture in America, you will be extremely overwhelmed. But the good news is, everyone else feels the same way too! Just remember to relax and breathe, and its okay to say no if you don't have time for something. You will get through it, I promise!
7) HAVE FUN!! I've only been in college one year, and it has been the best year of my life. It's a chance to try new things and make mistakes. Not every decision is a life-changing one, so make some bad ones and learn from them! You won't regret them, but you will regret not having a good time when you can.
So this was just a few tips and tricks for succeeding and having a good time in an American college, from the point of view of an American college student. I hope that it will help someone in their journey abroad. I have lived abroad (in Germany) so I know how difficult it can be adjusting to not only a new school, but a whole new culture as well. College really is what you make of it, so make your experience great!
Share your thoughts on Keri's story now. The comments are waiting!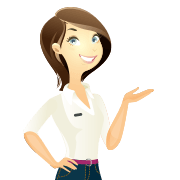 Hey I'm Stacy! I'm dealing with US taxes and can't wait to help you prepare your tax return! I've been working with taxes for like forever, so you can totally trust my expertise. Sprintax can make things much easier for you. Check out my blog posts and feel free to ask me any questions.