Getting a Job in the US
Every student comes to the US with dreams and ambitions. Here are some tips to turn your dream job into a career:
Plan your Career
Be patient – Rome wasn't built in a day! Get networking–it will help you gain useful contacts. Most importantly, do what you love– choose a job you love, and you'll never have to work a day in your life!
Start Your Search
Focus on what you want to get from your career. Set goals and patiently execute them one by one and aim high. Search for jobs in the newspapers, employment centres, and on websites such as college.monster.com, specifically for recent graduates.
Resume Vs CV
A US CV is usually called a 'resume', and is different to the CV that you're used to.
Here's why:
A CV showcases your experience and is a 'story' about your academic and professional life, while a resume is a much shorter document with highlights of your academic life and career.
Resumes should be one page long, and include a short, chronological list of previous experience and education. Get some good references from within the US if you can.
Going for an interview
Once you get the interview, remember these tips:
Don't be late!
Research the company thoroughly
Practice your answers
Ask some questions
Look clean and professional
And lastly, don't forget to show your enthusiasm and let them know you really want the job!

Download our International Student Guide to
Studying in USA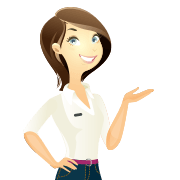 Hey I'm Stacy! I'm dealing with US taxes and can't wait to help you prepare your tax return! I've been working with taxes for like forever, so you can totally trust my expertise. Sprintax can make things much easier for you. Check out my blog posts and feel free to ask me any questions.