It's almost time for spring break!
The Spring Break is coming!
Since the beginning of the school year every college student is thinking about two things – Christmas break and Spring Break. And with Christmas behind our backs, all that's left for us is of course Spring Break. While every college has a different date for the start of Spring Break, it's safe to say that things generally start kicking off at the beginning of March. If you're still not sure what you're going to do for Spring Break, keep reading on to find out about some of the top Spring Break destinations that US students typically choose. One thing's for sure – no matter where you go, it's gonna be a busy week!
If you're looking for somewhere you can party all night and chill out during the day you might think about going across border to Mexico. One of the more preferred destinations for the break is Cancun. It's a very developed resort with loads of nice clubs and restaurants, as well as great beaches where you can swim, sunbathe or take snorkelling or scuba diving lessons. If Cancun's not your thing, another great resort you could try is Acapulco, where you can try out cliff diving.
If nature is your thing, why not keep spend Spring Break at Lake Havasu, Arizona where you can take part in waterskiing races, boat parties or just visit some open-air beach clubs onshore.
Another party paradise is Atlantic City, New Jersey. Lined with beaches, clubs and casinos, it's the place to be if you want to have fun and try your luck at the blackjack table. Careful though – you have to be over 21 to get in to US casinos.
If you don't feel like sunbathing, you can always go northeast all the way to Vermont. Now, we know Vermont isn't your typical Spring Break destination, but hear us out. The Green Mountain State welcomes skiers from all over the world, with some resorts, like Killington, having 7 mountains, 200 trails, 32 ski lifts and 3 gondolas. You're bound to get some great student discounts and just imagine all the mischief you could get up to on the slopes.
South Padre Island, Texas is a little known destination which affords you the luxury of having some fun but being able to rest as well. It's getting more and more popular every year though. If you get tired of the noise and the crowds at the gulf you can always drive out across the dunes to an empty beach and imagine you are on a deserted island.
If you're a real party animal, then go to Las Vegas. Need we say more?
And last but not least the number one destination for all Spring Breakers – Florida – Panama City Beach, Key West, Orlando, Daytona Beach and of course Miami Beach – take a pick, it's all up to you. Sandy beaches, non-stop parties, awesome nightlife it's everything you imagine Spring Break to be. Thousands of students visit the Sunshine State every year and they don't leave disappointed.
So start planning your vacation and remember to just have fun!
Did you like this article? So why don't you share it then?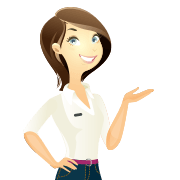 Hey I'm Stacy! I'm dealing with US taxes and can't wait to help you prepare your tax return! I've been working with taxes for like forever, so you can totally trust my expertise. Sprintax can make things much easier for you. Check out my blog posts and feel free to ask me any questions.