International students stats (Infographic)
Check out the infographic created by a Sprintax blog reader
This great infographic below was created and provided by Jeffrey Jones. Jeffrey is a student at Stanford University, California. He is a freelance writer and has a huge experience in writing articles for students' blogs. Thank you Jeffrey for sharing your infographic with the Sprintax blog readers.
Do you want to share your great work with the world? Send to blog@sprintax.com your articles, photos, videos, infographics and all other types of content related to the international students, scholars and researchers in the USA. We will post them on the Sprintax blog.
Now let's enjoy and share Jeffrey's work.
Did you like this infographic? So why don't you share it then?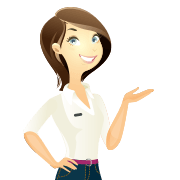 Hey I'm Stacy! I'm dealing with US taxes and can't wait to help you prepare your tax return! I've been working with taxes for like forever, so you can totally trust my expertise. Sprintax can make things much easier for you. Check out my blog posts and feel free to ask me any questions.