International Students in US – 10 Tips to Boost your University success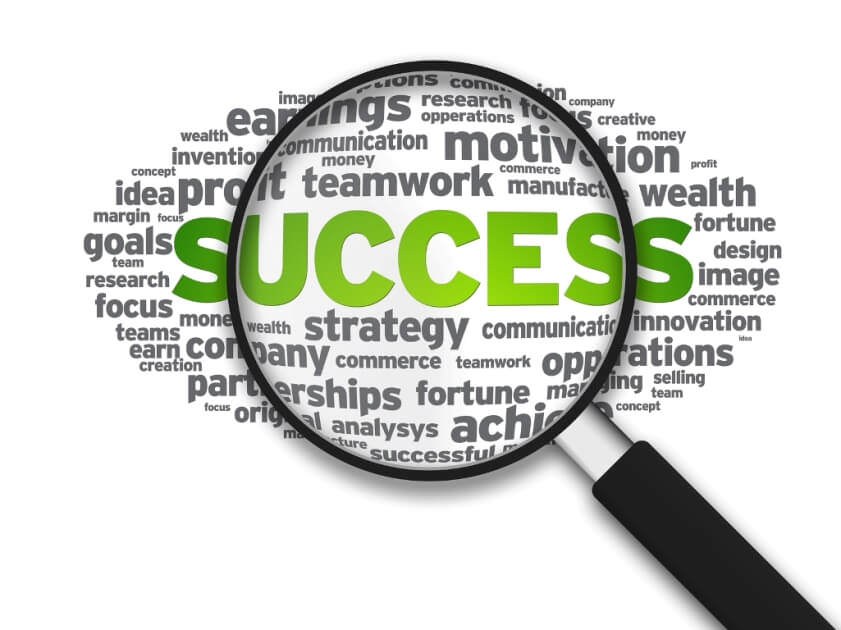 Updated 3 Mar 2020
Every international student in the US hopes that their successful graduation from university will lead to a successful career and maybe even the first step towards The American Dream. We aspire to find a good job in a great company, climbing up the corporate ladder fast or to launch a whole new profitable business and become a hot shot billionaire like Bill Gates, Mark Zuckerberg or Steve Jobs.
Well, it takes more than a graduation certificate and luck to succeed in life. Here are 10 very important factors that every international student should consider if they want to succeed in developing their personal growth and career.
1. Adapt to the culture
If you want to succeed in your American education and future career, it's important to adjust to the US culture. Learn to feel comfortable with and to embrace US cultural norms and be prepared to respond appropriately. And don't forget to socialize! As Aristotle once said:
'Man is by nature a social animal; an individual who is unsocial naturally and not accidentally is either beneath our notice or more than human. Society is something that precedes the individual. Anyone who either cannot lead the common life or is so self-sufficient as not to need to, and therefore does not partake of society, is either a beast or a god.'
2. Have a finance plan
Money makes the world go round! Unfortunately, that's the truth and we can't do anything about it! Having a robust financial plan in place, along with some financial support for when you really need it, are both extremely important foundations from which to build your future success. Let's face it, you don't want to be bankrupt before you even have your certificate in your hands. Make daily, weekly, monthly and annual financial plans and be wise! Look for an internship or a job during the summer if you are staying in the States. Don't forget to file your tax return and to find out whether you are due a tax refund. Sprintax is pretty good at helping with the last two.
3. Network
We live in the age of social media and it would be a crime not to take advantage of it. Social media makes the world more open and connected and helps you stay in touch with family, friends, colleagues and professionals in your field. The best avenues for personal and professional networking online are Facebook and LinkedIn – both offer the chance to get to know a lot of important people. LinkedIn, used by many companies as a powerful tool for recruiting and headhunting, allows you to establish an online business profile that makes you stand out from the crowd – just be sure your profile is well-developed and regularly updated.
Don't confine yourself to online networks. Nothing beats a face-to-face meeting for making an impression. Sports clubs, corporate events and conferences all offer you the chance for good old-fashioned networking of the hand-shake type. So combine both offline and online personal and professional networking in order to be successful.
4. Plan your Career
Focus on what you want to get from your career and plan for it. Set goals and patiently execute them one-by-one. Short and long-term professional development aims are important for keeping your skills and knowledge up-to-date. No-one knows what the future may hold, so it's important to keep in mind both optimistic and pessimistic scenarios on where your future could lead you. Being prepared for all eventualities makes you flexible and more resilient to challenges, allowing you to re-position yourself in an ever-changing, competitive labour market.
5. Mentor support and personal guidance
Being young and motivated gives you a competitive edge but also exposes you to a greater risk of making mistakes and bad decisions due to lack of experience. Absolutely normal! Even the greatest gurus have had to start from somewhere! Find yourself an experienced mentor to whom you can always turn to for astute advice that will help your career decisions. This could be a professor of yours, a supportive parent or a family friend who possesses a great deal of life and professional experience.
6. Participate in extracurricular activities
Playing an active role in your community, including volunteering, will help you to build opportunities for yourself. This is the perfect way to get to know nice people who can possibly help you in the future. Furthermore, taking part in such initiatives will help you to develop a lot of new skills and expertise, indirectly improving your resume in the process. Being a proactive person is something everybody notices and values. The best thing about this tip is that you help yourself while helping others.
7. Improve your communication style
Be sure to use clear communication skills, especially when you're speaking with your professors and with representatives from industry and professional associations. It's important to make a good impression, not just with your language skills but also with your general communication skills, which includes eye-contact, listening skills, a strong hand-shake. Be polite and show your intellect and good manners. Everyone likes friendly people with a smile on their face and showing your positive attitude and approach will be a powerful tool for building a successful career.
8. Utilize and Optimize University resources
Keep in mind that your university owns a lot of valuable resources which are at your disposal, including libraries, sports centers, laboratories, consultations with your professors, etc. Use your time at university wisely.
9. Connect with industry and professional associations
How will potential employers know anything of your potential if they've never heard of you? Gathering a range of professional connections is crucial in terms of your future success, helping to open doors to future job opportunities. Attend public lectures held by business representatives; participate in academic and business contests, Olympiads, events and internships. All of this will help you to get to know some potentially valuable contacts. Be sure to stay in touch with them as well – as we already mentioned, LinkedIn is an excellent solution for that.
10. Get support from the International Office
As an international student in the US, you can seek help, support and advice from your university International Office. The staff there is trained to help you with all international student issues that may occur. So make sure you keep in touch with them, as they may provide the best advice for any questions you may have.
So now you've read the ten factors that will help boost the success of your career. Keep them in mind, follow them consistently and start to implement them right away – there's no time like the present! They will significantly improve your chances to stand out in the crowd and to develop your successful career.
Should you have any other suggestions for your fellow international students on how to build a successful career, feel free to share in the comments below.

Hey I'm Stacy! I'm dealing with US taxes and can't wait to help you prepare your tax return! I've been working with taxes for like forever, so you can totally trust my expertise. Sprintax can make things much easier for you. Check out my blog posts and feel free to ask me any questions.