How to have the best Halloween ever!
The secret recipe for great Halloween experience
The Sprintax intern Zach Zelisko shares his secret for having the best Halloween ever.
If you're an international student who's going to be in the U.S. for Halloween, you're in for a BIG treat. Halloween is a great holiday no matter where you are in the world, but when it comes to celebrating Halloween in the U.S., people really pull out all the stops. Expect invites to frat and sorority parties, concerts, horror houses, Halloween bar specials – you name it! So what fun things can you do over the Halloween period with your friends?
Carve a Jack-O-Lantern With Your Friends!
A Jack-O-Lantern? What's that? It's a pumpkin that's had a figure or face carved on to it. You can carve pretty much any kind of design you want, so long as it's spooky – maybe you could carve a wolf howling or a scary looking face. Whatever you decide to carve, you can usually find pumpkins at a local grocery store and you can buy a carving kit there too. Pumpkins are plentiful at this time of year so grab the nearest one and start carving!
Watch Some Horror Movies!
Halloween is synonymous with all horror movies so why not grab a couple and have a movie marathon with your friends. Movies like Halloween, A Nightmare on Elm Street, The Exorcist, and The Shining are great classics which will be sure to spook up your night! If you're not a big scary movie person, watching with a group definitely helps… by giving you someone to hide behind!
Go to a Halloween Party!
For college students, this is one of the biggest party weekends of the year! Whether it is a costume party at a bar, house, or apartment, they are typically pretty wild. If you are not one for going out that much, this weekend should be THE exception! Talk to some of your classmates and find out what the big plans are for the weekend and head out in your awesome costume! These parties are an unforgettable college experience no one should miss out on.
Go to a Haunted House
Okay, these are not real haunted houses, but they sure are decorated with some terrifying things. Every year there are places you can look up online that have Haunted Houses, whether you visit a haunted house at a local fair or the infamous Halloween Horror Nights at Universal Studios in Orlando and Hollywood. Of course, if you're feeling brave enough and you're looking for a real scare, check to see if there are any reportedly real haunted houses in your area. The U.S. has lots of them, like 108 Ocean Drive in Amityville, New York, the house which the movie The Amityville Horror is based on.
Pick an Awesome Costume!
Last, but definitely not least, picking an awesome costume! Depending on how into this you are trying to get you could put together a costume for a couple bucks, or spend $100 or more buying one. Picking a costume can be tricky sometimes but remember, there are no limits – you could be anything! You're favorite sports athlete, a scary character (ghost, witch, demon, etc.), or a character from your favorite movie – literally ANYTHING! Personally, I like to go with more humorous costumes. If you're going out with a group of friends, why not wear a group costume, like The Teenage Mutant Ninja Turtles, or, if you're going out with your boyfriend or girlfriend, wear a couples costume.
Halloween really is great. Tons of different things are going on, and to get in the spirit of Halloween you can do some of the activities listed above! If this will be your first Halloween, I recommend getting together with some friends and doing all of those things. However you decide to spend your time on Halloween you're sure to have a great time.
HAPPY HALLOWEEN!
Did you like this article? So why don't you share it then?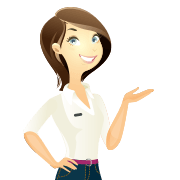 Hey I'm Stacy! I'm dealing with US taxes and can't wait to help you prepare your tax return! I've been working with taxes for like forever, so you can totally trust my expertise. Sprintax can make things much easier for you. Check out my blog posts and feel free to ask me any questions.