How to have a successful first year in college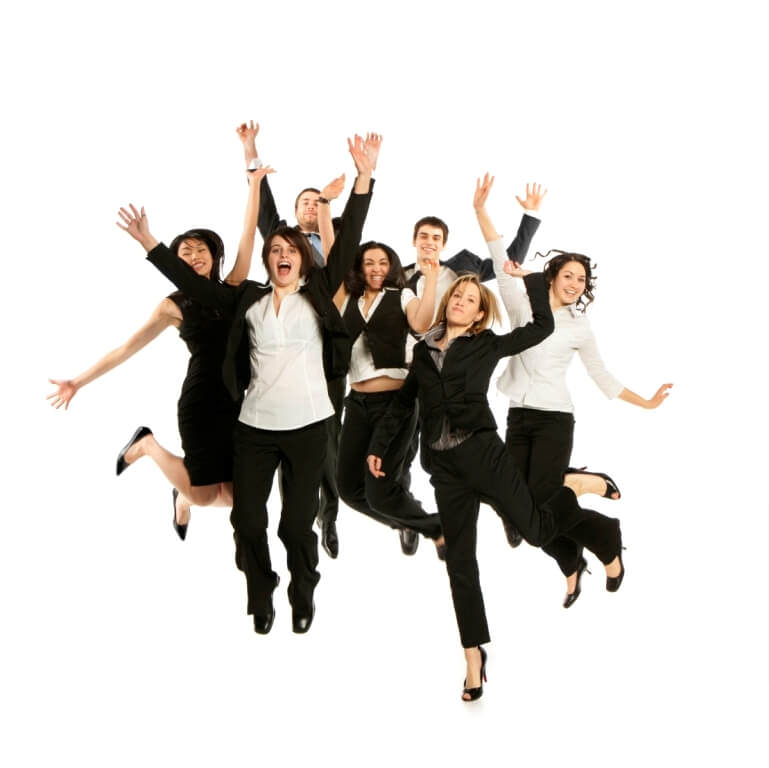 Prepare for a boosting start in your US education
Starting college might look difficult to an international student, but don't worry, it's not. No matter how you did in high school, remember that university is quite different and sometimes adjusting to the new environment, friends, classes and schedule can be difficult. Sometimes you can feel pressured either by your parents or the organization that sponsors your scholarship thinking how important it is to impress them. So how does an international student get through their freshman year at university? Socialize, organize and get to work! Read our tips below on how to get through your first year and get the most of benefits from it.
Socialize
As soon as you arrive on campus, make sure you go on all orientations. If you think it's a waste of time to go for another campus tour, believe me, it's not! Different orientations have different highlights which let you get the most information possible about this place. Take notes, collect all print materials and keep them safe – you mightl need them in future. The golden rule for an international student at orientation is the more, the better.
Get to know your roommate. Even if your roommate doesn't seem like someone you'd usually talk to,, talk to them anyway! You can spend just a few months with someone or share a room for all four years of study, so be proactive and try to socialize. Get to know your neighbors and other students in the same building. They will be your primary contact in case you experience any difficulties on campus in future, as well as a great source of fun!
Consider joining a group or organization, but choose wisely! Choose something you like doing but try not to get overloaded. Your best bet is to join no more than three, otherwise you won't be able to dedicate enough time to them… or your studies! You'll meet new friends and get involved in interesting activities, but too much of this can be tiring.
Learn to cope with homesickness now! Even if you couldn't wait to go to the US and experience that adventure, you may feel homesick sometimes. Try to schedule a weekly call or email your friends or family. The key to success is to keep the balance between home, your new friends and your environment.
Turn to a professional when you need help. If for any reason you're having trouble and you don't want to tell to any of your friends, contact the counseling center. People working at the International office have been helping students like you for years and will give you a good advice, no matter what your issue is.
Organize
From the first class, professors will assign you different duties, set deadlines and ask you to complete essays; you have to be ready to deal with all that.
Take notes and keep track on the deadlines. In college, deadlines are taken very seriously and you will lose a percentage of your grade for every day a piece of work is late. Use a notebook, your smartphone organizer or a calendar to write things down and have a reminder of when things are due.
Prioritize your duties. Don't wait until the day before a deadline to write your homework – be prepared. Make a schedule and stick to it. Staying up late night is not a good practice and will make you feel exhausted for days.
Eat right and exercise. Try to maintain a balanced diet – eat more fresh fruits and vegetables, take vitamins and avoid fast food. Exercise regularly – whether it's walking to class or hitting the gym, every little helps. If you lack motivation, join a sports group – team spirit will help you get and stay motivated. Even if you are not that much into sports, exercise will help you concentrate easier, stay fit and feel better so it's worth the effort.
Keep track of your money. This is a very important part your university life as an international student. As we have advised you previously, you should make a budget and follow it. Avoid reaching your overdraft limit and plan expenses wisely.
Get to work
The most important part of your stay in the U.S. university – your studies. You have made your way up to here, so don't give up on the challenges. No matter how difficult it looks, you can do it. Here's how:
Get to know your academic adviser – this is going to be your first stop whenever you have any academic issues. You will get help with scheduling classes, adding new courses and majors and minors advice. Don't be afraid to ask, this person's job is to make your academic life easier!
Meet your professors. Try to establish a good relationship with them at the beginning of the semester. Ask for their student meetings schedule and visit their office. Even if everything looks clear to you, think of at least a couple of things you would like to understand better or would be interesting to you. Professors admire initiative and interest and would be more likely to help you if you start experiencing difficulties later in the semester.
Find balance. College life is not all about studying. This is when you meet friends for a lifetime, form a huge part of your own personality and character and find out what you want to do with your life. Find the balance between your active social life and your studies. You may find it difficult to find the balance in the beginning, so keep the golden rule – party hard, study harder!
Have you got any advice for students? Share your tricks to survive the first year in university with us on our Facebook page, or on Twitter using #SprintaxUniTips. They might be useful for other freshman students!

Hey I'm Stacy! I'm dealing with US taxes and can't wait to help you prepare your tax return! I've been working with taxes for like forever, so you can totally trust my expertise. Sprintax can make things much easier for you. Check out my blog posts and feel free to ask me any questions.