How to apply for an internship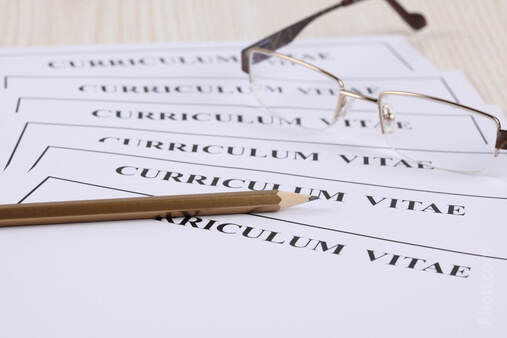 Useful tips for internship seekers
The end of the school year is just a few months away so if you are thinking about looking for an internship, now's a good time to start. Internships are a great way to learn more about your subject, gain practical experience and even advance your future career. But you have to be quick when applying! Internships are in high demand and the positions are often filled very quickly. Keep reading to find out what you need to do to find an internship, how they can be useful and how you can apply.
First off, make sure you see what kind of internships are available that are related to your field of study. If you're studying mathematics, then an internship in an art gallery isn't going to give you much relevant experience. Of course, the Internet is the obvious place to start looking, but there are other offline facilities you can turn to, such as the career development center at your university. If there's a company you really want to work at, but it doesn't look like they're hiring interns at the time you're applying, you could always apply anyway and convince them that they should give you an internship. To some employers, a move like this will signal to them that you have great confidence and aren't afraid to go after what you want – characteristics which employers like. When you do find something that interests you, don't hesitate to send in your documents straight away. It can be daunting, but if you don't act fast, the internship could be gone before you know it.
When you're applying for an internship, you have to send in your CV along with any other documents or information the potential employer requests. The first thing to know is that your CV, the document you write all of your information and experience on, can be very different in different countries. For example, in Europe, CV's are often two pages long, sometimes more if you have a lot of experience, and they are written quite differently to a CV in the US. In the US, CV's are usually called 'resumes' and unlike European CV's, there are certain things that you don't need to put on them. Check out what they are here.
Your resume is the first chance to show a potential employer that you've got the skills and experience that they need. You need to make sure it is up-to-date with all your relevant experience and educational information. When you're applying for an internship, make sure you pay close attention to the skills the employer is looking for and cater your resume to them. For example, it's great if you have three years interning experience in a publishing company, but if you're applying for an internship in an accounting office, that experience isn't very relevant to the job. But, if you're applying for an internship in a field related to publishing, then great! Put your publishing experience on your resume.
References are another important part of securing your internship, but these days it's normal not to put them on your resume. If an employer is going to hire you, they will ask for your references then, so when you're sending in your resume to them, it's perfectly acceptable to say 'References available upon request' at the bottom. Plus, doing this will save you precious space on your resume! Why not ask an old employer or a lecturer to write a recommendation for you. It won't take long and that way you'll have references ready when your potential employer (hopefully) calls asking for them.
When it comes to the interview you have to make sure you are well prepared. First impressions are lasting, so don't be late! Make sure you look nice and put on your best smile. When you meet them, make sure to shake their hand firmly to show that you're confident and happy to be there. Be sure to maintain eye contact throughout the interview too as this shows you're paying attention and interested in what's being said to you. Plus, if you don't pay attention, you might miss a question and that would be pretty bad wouldn't it. Body language plays an important role in the interview too so make sure you don't cross your arms and legs as this can indicate an array of negative traits, from boredom to fear.
The interview will probably start off with some sort of an open question like "Tell me something about yourself" or "How would you describe yourself" – being an international student you can start by saying telling them about where are you from, why you came to the US and why you choose the major you did. Concentrate on the qualities you have that make you the best candidate for the internship and how your skills will help the company. But remember to try and keep your answers short and concise so you don't lose their attention.
Other questions you should be prepared for include:
What do you know about our company?
Why do you want to work an internship here?
Why are you the best person for this internship?
Don't be intimidated by these questions. Answer honestly, but always make sure that you answer in a way that best showcases your skills. 'You should give me this internship because I want it' isn't a great answer! A company is always interested in hiring interns who will benefit their company. Just think through your answers, put on your best smile, be confident and you'll do great!
Did you like this article? So why don't you share it then?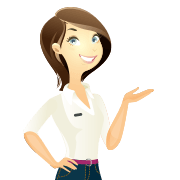 Hey I'm Stacy! I'm dealing with US taxes and can't wait to help you prepare your tax return! I've been working with taxes for like forever, so you can totally trust my expertise. Sprintax can make things much easier for you. Check out my blog posts and feel free to ask me any questions.