How foreign students deal with stress
How international students to cope with stress caused by the brand new environment
Hey – you there! Remember how excited you were when you were accepted into college? Remember how excited your family, friends and relatives were? The excitement you felt at the thought of the freedom you'd have in college?
However, after the first euphoria fades, sometimes college can start to seem like a scene from a horror movie – 'Sorority Wars', 'Sidney White'… You start to feel nervous and worried about making new friends, all the new experiences you're going to have and you'll miss your friends and family back home.
Take a deep breath – studying abroad is likely to lead to homesickness and culture shock, but it has its good parts too. Here we've outlined some of the most common problems international students face and how to overcome them.
Problem: I miss the familiar way of life in my own country.
Solution: Keeping a schedule can help you tackle one hurdle at a time and as a result, feel more in control. Get a schedule from somewhere or make it yourself. Then, write in all your obligations – your class times, exam information, when you should go to the grocery store, etc.  Making sure you have a routine in place for getting all the important stuff done means you'll have more time to do things you enjoy that remind you of home.
Problem: It's hard being away from the people I love. I feel lonely.
Solution: So, buddy, it's time to meet new people. It's normal to feel a bit nostalgic, but don't be afraid to go out and meet new friends, new types of characters… maybe even a new lover! We know it can be hard, but going to a foreign country is giving you a chance to be whoever you want to be. It's time for a new chapter.
Problem: People treat me differently because of my cultural background.
Solution: Our tip is you to use exactly this to show them how cool you could be… Share your traditions and strangeness with your new/future friends. Impress them. We guarantee they will like this. Learn them and learn from them!
Problem: I'm so stressed!
Solution: Being a full-time student is tough, especially when you start to factor in studying time, socializing, family obligations, part time jobs – the list goes on! So what can you do to de-stress? Try to exercise regularly and then relax. Exercising at least 30 minutes a day will clear your mind and help you feel better. Listening to relaxing music, taking a long bath or watching a romantic movie can also stop you feeling depressed and lonely. And although it sounds boring, you should at least sleep 7 to 8 hours a day. Trust us, it's worth it. It'll leave you fresher, happier and able to cope better with daily challenges.
Finally, have fun! Do not rush yourself and then start to panic. This will only add to your stress level. Just take it slow and be steady. Take deep breathes and say to yourself: – I feel I really belong here!
You already feel better, don't you?
Did you like this article? So why don't you share it then?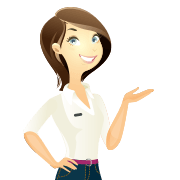 Hey I'm Stacy! I'm dealing with US taxes and can't wait to help you prepare your tax return! I've been working with taxes for like forever, so you can totally trust my expertise. Sprintax can make things much easier for you. Check out my blog posts and feel free to ask me any questions.