How the Holiday season is celebrated around the world- 4 extraordinary traditions
The holiday season is ON!
The cities' have turned into magical winter wonderland where choirs аrе singing carols and Santa Claus is walking around the streets. And we all adore this holiday atmosphere with its sparkling lights and shine of the Christmas trees that light up the holiday spirit in our hearts.
Christmas is the most awaited and wonderful time of the year for millions of people all over the world. We decorate the Christmas tree and wait for Santa Claus to fill our stockings with presents; we spend the holidays with our families. But there some Christmas traditions that are not that common as those we all share. Most of us might find them unusual but for certain societies they are just ordinary holiday traditions transmitted from one generation to another.
So let's take look at some of the unique Christmas traditions gathered from all over the world.
Big Black spiders on the Christmas trees in Ukraine
Usually Christmas trees are decorated will beautiful colorful lights, red ribbons, silver and gold garlands. The more glitter, the better. Yet, that's not the story in some regions in Ukraine. Along with the usual decorations, the people in Ukraine adorn their Christmas trees with fake spiders and webs which are believed to bring good luck in the family's home.
Burning straw goat in Sweden
While all of us in USA anticipate the traditional Rockefeller Center Christmas Tree lighting ceremony, the people from the small Swedish town install a giant straw yule goat in the middle of the town square. The goat symbolizes the Christmas spirit but almost each year during the last 27 years, the goat got burnt down by vandals. This has happened so often that the most common question at Christmas is: will the goat be burnt again?
KFC Christmas in Japan
In Japan, Christmas is not usually celebrated.  Well, at least till 1974. This was the year when KFC launched a huge marketing campaign promoting its Christmas menu and from this moment onwards on Christmas Eve Japanese families go to KFC for a traditional Christmas Kentucky Fried Chicken.
Lucky stir and a wish in Great Britain
All we believe that a wish on Christmas Eve is more likely to come true. So we are all hoping for our own miracle on 34th Street. Though, people in Great Britain do it in quite unusual way. They believe that if you make your wish, while stirring the traditional Christmas pudding mixture in clockwise direction, the wish comes true.  So on so called 'Stir-Up Sunday' each member of the family take a turn in the stirring, hoping for a miracle.
Of course, there are many more untold Christmas traditions all around the globe.  Tell us your extraordinary Christmas celebrations that people in your country or even just your family have.
Merry Christmas from all of us at Sprintax!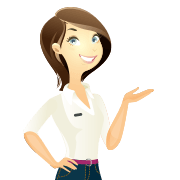 Hey I'm Stacy! I'm dealing with US taxes and can't wait to help you prepare your tax return! I've been working with taxes for like forever, so you can totally trust my expertise. Sprintax can make things much easier for you. Check out my blog posts and feel free to ask me any questions.